An expert in satellite communication devices
We venture into wild places to get away from it all.
But when it comes to calling for help, letting someone know that we're delayed or even just giving our loved ones peace of mind, we have to rely on satellite communication methods – because mobile phone coverage often doesn't reach to where we want to go.
In this episode, I speak with Linda Berryman from AMSA (that's the Australian Maritime Safety Authority) in Canberra. 
We do a deep dive into Personal Locator Beacons (PLBs), along with 2-way communication aka 'SEND' devices (such as ZOLEO, InReach or SPOT trackers). And yep, we also talk about the satellite capability with the iPhone 14 and some other very exciting technology that is just around the corner.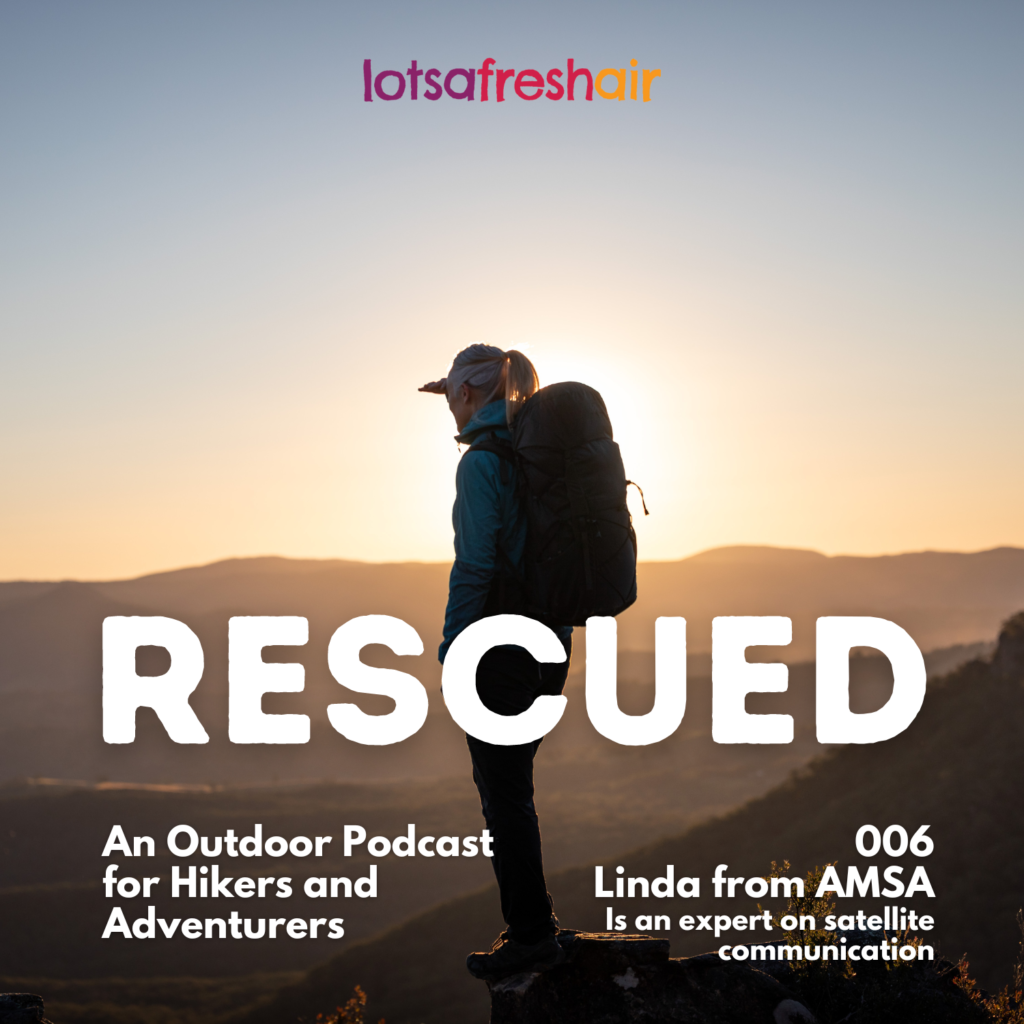 Listen here



View on Zencastr
Episode Links
AMSA (Australian Maritime Safety Authority) website
If you accidentally activate your beacon call: 1800 641 792
Other AMSA Contacts
Download AMSA's handy PLB tips and tricks here
Linda's story takeaways
What is AMSA and their role?
What is a PLB (Personal Locator Beacon) and how do they work?
How is a PLB different from an EPIRB?
When should I use one? Press the button?
What is a SEND device?
How is a PLB different from a 2-way satellite communication device like InReach, Zoleo, Spot?
How to use and get the best result form a PLB?
How to look after your PLB?
What about the iPhone 14 satellite capability? How does that compare to a PLB and a 2-way satellite communication device?
Episode transcript
Download the transcript here
Thanks to
Sponsor // Paddy Pallin
Rescued Podcast main photo // Ben Cirulis and fotografija.com.au