Do you wish that there was a single go-to resource for great hiking recipes? Something like an outdoor version of Stephanie Alexander's Cooks Companion? Somewhere you could find simple recipes for breakfast, lunch, dinner and snacks, along with nutrition tips and dietary options? Something that could simply be considered the best (free!) outdoor cookbook available?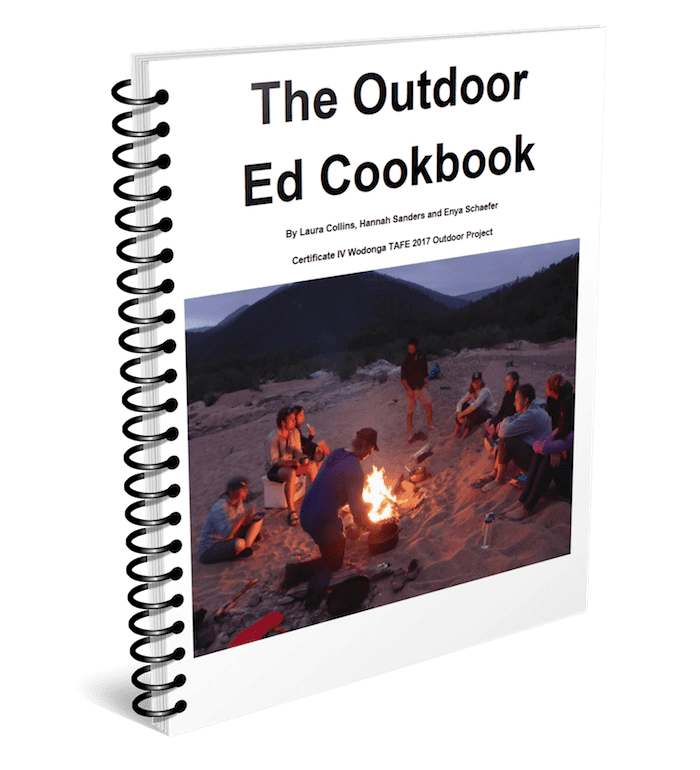 Who wrote this outdoor cookbook?
If you've seen my video on How to be an Outdoor Guide, you'll know that I'm a big supporter of the TAFE's Outdoor Recreation and Education courses. It's through the work of three fabulous Cert IV students from Wodonga TAFE, that I can present to you one of their major projects, "The Outdoor Ed Cookbook."
Massive thanks to Laura Collins, Hannah Sanders and Enya Schaefer who kindly gave permission for me to share this great resource with you. They are legends and I'm sure this resource that they've created will go on to help many, many people outside the realms of Wodonga TAFE.
What's inside the cookbook?
Their outdoor cookbook contains over 67 recipes, compiled from a variety of sources including their own concoctions, those of their outdoorsy mates and also a range of online sites.
I've tried several of the recipes (I totally love the Bean Mix Lunch! We had it on the South Coast Track!), so I've gone through and added some comments onto the PDF (which will pop-up when you hover over the little yellow thought bubbles).
Not all the recipes are suited to lightweight hiking and bushwalking, with some recipes best suited to canoe, car camping or 4WD trips where you won't be carrying everything on your back. There's also a nice amount of recipes that are prepared the old fashioned way on a campfire, such as the delicious Choc Orange Cupcakes or every SUBW members favourite, things cooked with a trusty jaffle iron.
You can grab your own copy of the Outdoor Cookbook right here!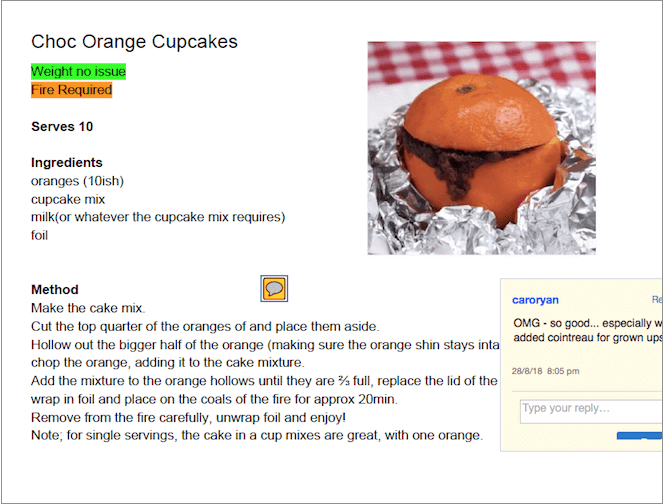 More hiking food resources and recipe books