One of the most common questions I get asked about going hiking, is what do I eat?
As a result, I'm always on the lookout for new and nutritious food ideas that not only taste great, but are lightweight too.
When I heard about a product called Plumpy Nut, it sounded as though all my wilderness food wishlist questions had been answered in one bar.
The proposition is simple:        500 calories in a 92g bar.
Lightweight – check

Portable – check

Keeps well in hot/cold temps – check

Shelf stable – check

Calorie bang for weight buck – check

Added vitamins and dietary minerals – check
Just to get some comparison, here's the weight to calorie details of a few hiking favourites:
Snickers Bar 50g = 253 calories

Muesli Bar (Carmens Classic Fruit & Nut) 45g = 183 calories

Muesli Bar (Nature Valley Crunchy Oats & Honey) 42g = 190 calories
Now, as my video roadtest explains, there's more to this story than meets the eye.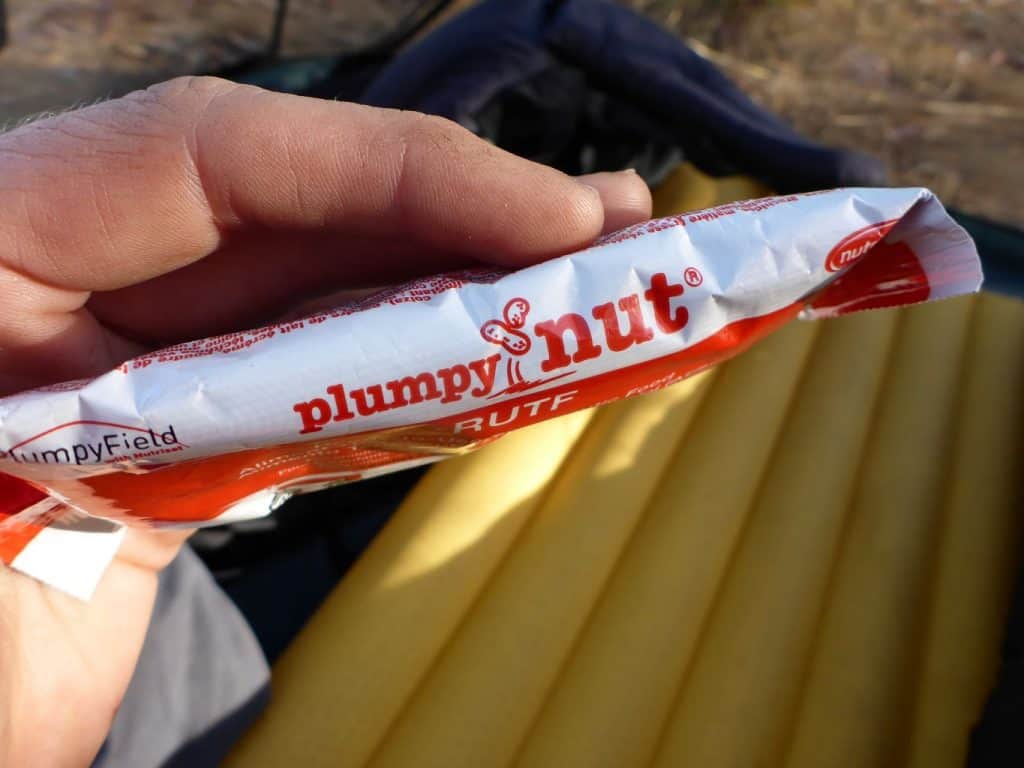 Plumpy'Nut was invented in 1996 by Andre Briend a French paediatric nutritionist and Michel Lescanne, a food-processing engineer.
Sounds intriguing?
Well, the fact that it was inspired by Nutella (OMG!) just adds to the intrigue. However, instead of basing it on hazelnuts, like Nutella, Plumpy'Nut is based on a peanut paste and contains the following:
Peanut Paste

Vegetable Oil

Milk Powder

Sugar

Vitamins

Dietary Minerals
In essence, it contains fats, dietary fibre, carbohydrates, proteins (as essential macronutrients), vitamins and minerals (as essential micronutrients). Oh and peanut butter is reportedly a good source of vitamins E and B.
However, this handy product was never developed as a simple substitute for the humble peanut butter.
Plumpy'Nut is an RUTF. A Ready to Use Therapeutic Food. Essentially, it's a robust food product that is used in areas of food emergency by charities and not for profit organisations around the world and therefore, isn't commercially available for folk like you and me.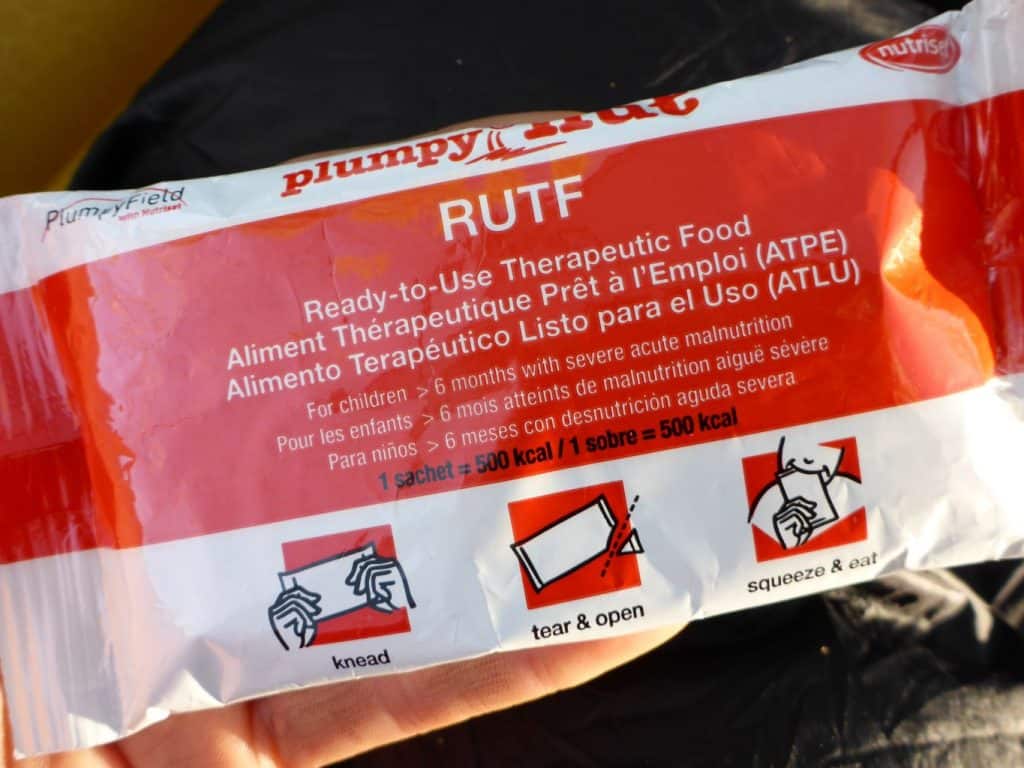 Now if you've had anything to do with schools or kindergartens, you might find the inclusion of peanuts concerning. However, the interesting thing is that food allergies in children (such as to peanuts, eggs and dairy) are not the major problem in developing countries as they are in the west. Hmmm, interesting.
I've been onboard with CARE Australia as an online ambassador for the last few months and have been interested in the different types of programs and campaigns they run, that make lasting difference to the lives of people who live in circumstances, I can't even imagine. It's not just famine, but natural disasters like Cyclone Pam in Vanuatu or war and refugee crisis such as what's happening in Syria.