When I tackled Tasmania's mighty South Coast Track, I looked over my standard multi-day hiking packing list, asked some mates who'd done the track before and came up with my version of a South Coast Track Gear List. It's a definitive list of everything you'll need to pack for the track, including essential items and a few little luxuries to make life more enjoyable along the way.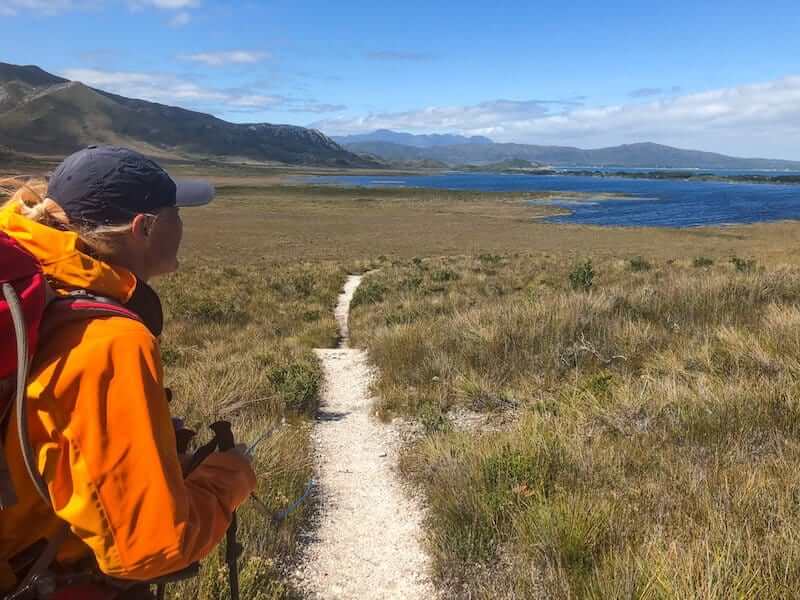 How remote is the South Coast Track?
You need to be fully self-sufficient for the South Coast Track – this is absolute Wilderness (with a capital W!). If you have any doubt about how remote it is, the small plane needed to get you to the start at Melaleuca will be your last contact with the outside world, until you emerge 85 km and approximately 6-8 days later at Cockle Creek.
Sure, you might bump into a few folk along the way, possibly see the lights of a passing fishing boat at night, but out here… you're on your own.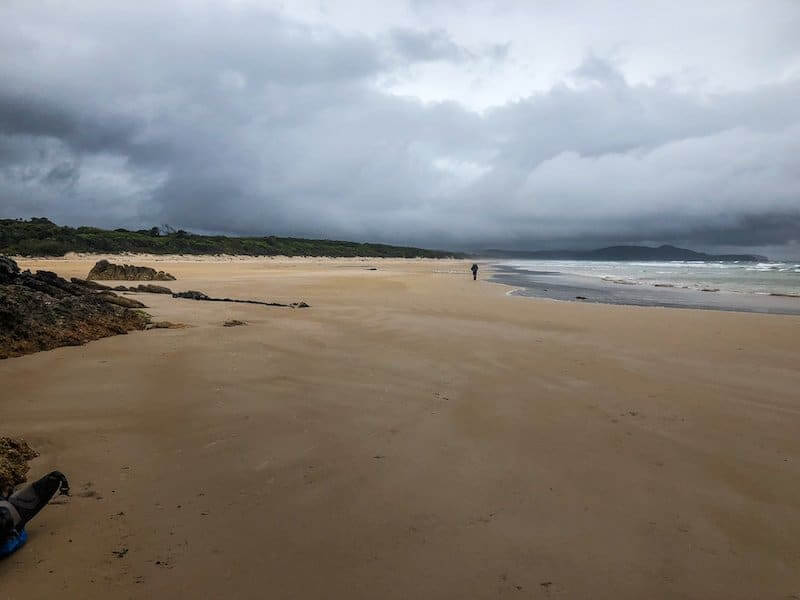 Things to consider
Firstly, the weather and firstly (see what I did there?), the mud. This is tough terrain that calls for tough gear. For raincoats, I'd recommend a good quality, longer length Gortex or Pertex and if you're planning on taking a $2 plastic poncho, let me know and I'll come and slap you with a wet fish. Most campsites are relatively sheltered, however, if you're wanting to salute the morning sun from the door of your tent, you'll want to byo guy ropes to secure in strong wind.
Think about the classic outdoor clothing strategy of using three layers – base, warmth/mid and shell (rain jacket) and remember that everyone will smell the same, so don't be shy about wearing the same top over and again.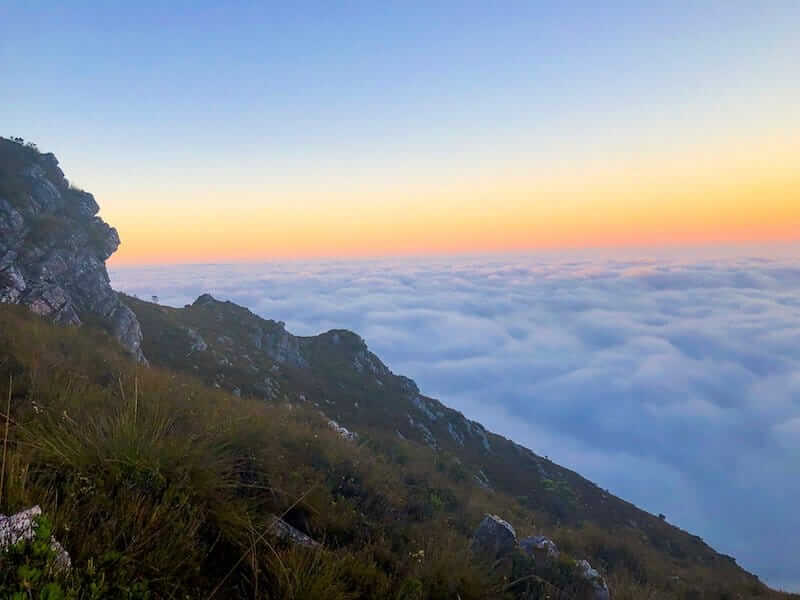 Best season to hike the South Coast Track
According to Tasmanian Parks and Wildlife, October to March is prime SCT hiking (cough, bushwalking) season. Even in the peak of summer, you can expect Antarctica to throw us her best, with bone-chilling horizontal sleet, 80 km/hr winds or blistering blue skies… and all within 24 hours. You'd have to pay me a LOT of money to do this in winter and because there's no huts or shelters (like in other places in Tasmania) and no fires (it's a fuel stove only area), you need to be well-prepared to warm up when things get chilly.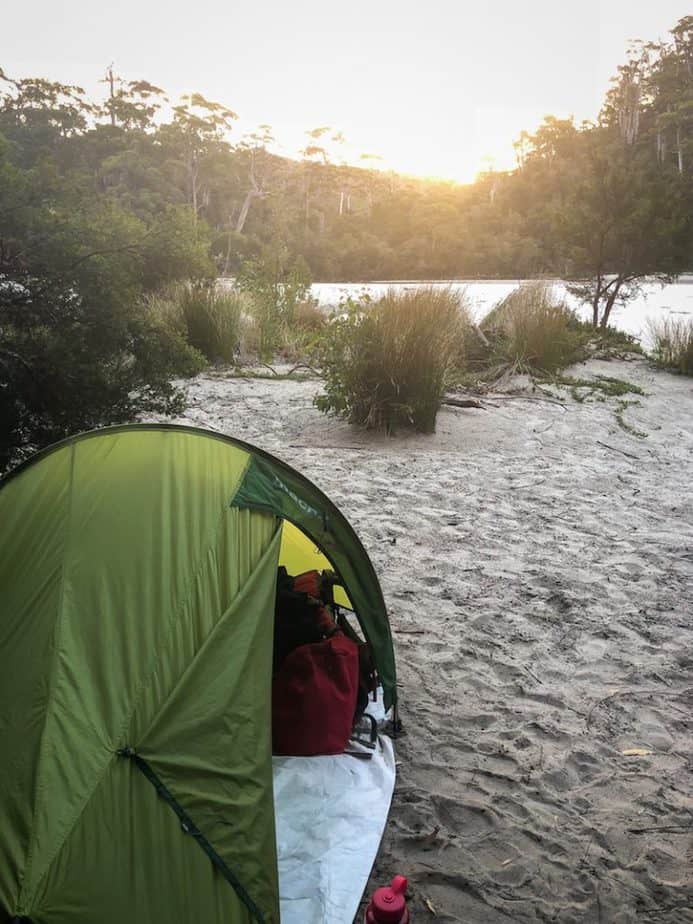 What to pack for the South Coast Track
Equipment
Clothes
Hiking pants x 2
Hiking shirts/t-shirts x 2 (ie. Base layer)
Undies & bra
Hiking socks x 2 pairs
Hiking shoes (I wore Merrell Moab Ventilators)
Sunhat
Gaiters
Sunglasses
Bandana/buff
Rain jacket (I wore Macpac Prophet) (ie. Shell layer)
Warmth/Mid layer (I wore Macpac Supernova down jacket)
Camp shoes (ie. Crocs/Tevas) – great to let your feet dry out at night
Dry socks for camp
Thermals x 2 sets top and bottom (always keep one set dry)
Beanie
Gloves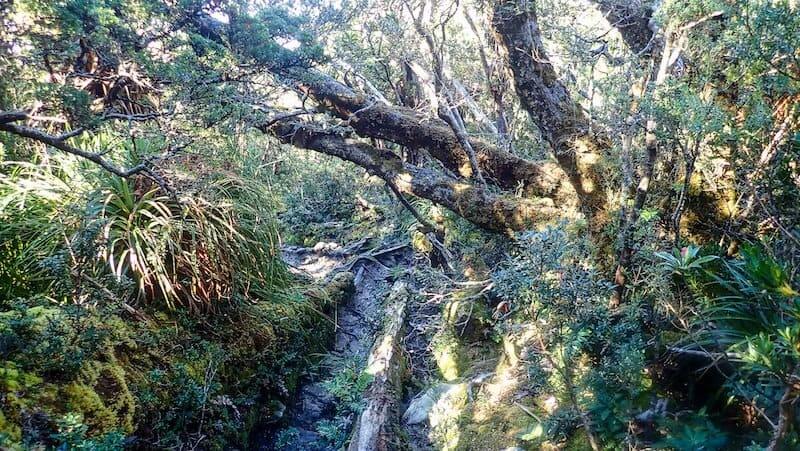 Other & Accessories
Compass
Topographic Map 1:100K South Coast Walk TasMaps
Map case (eg. Sea to Summit TPU case)
Comb
Toothbrush & paste
Toilet roll (full roll), sanitary items
Hand sanitiser
USB charger (I had 2 x 10,000 mAh)
Sunscreen
Insect repellent
Fly veil (great for Little Deadmans Bay)
Head torch + spare batteries
Earplugs
Chapstick
Hankies
Camera + spare battery and SD card
iPhone 8 + Osmo mobile gimbal
Emergency
Kitchen*
Stove + gas + lighter
Cook pot(s)/billy
Plate/spoon/mug
Swiss army/pocket knife
Food & Drink
Water bladder (2 litre)
1 litre wide-mouth water bottle (ie. Nalgene)
Breakfasts x days
Lunches x days
Dinner x nights
Emergency Food
Muesli bars/scroggin/snacks
Chocolate
Hip flask for booze (ie. Cointreau)
Optional Extras (I didn't take these… but others did!)
Rain overpants
External pack cover
Tarp (lightweight fly to rig for cooking/hanging out in bad weather)
*As I travelled on a commercial trip, the guides were responsible for carrying stove/gas/pots + tarps, group first aid, emergency comms. Each of us carried a food bag of the group's supplies and our own kitchen mess kit.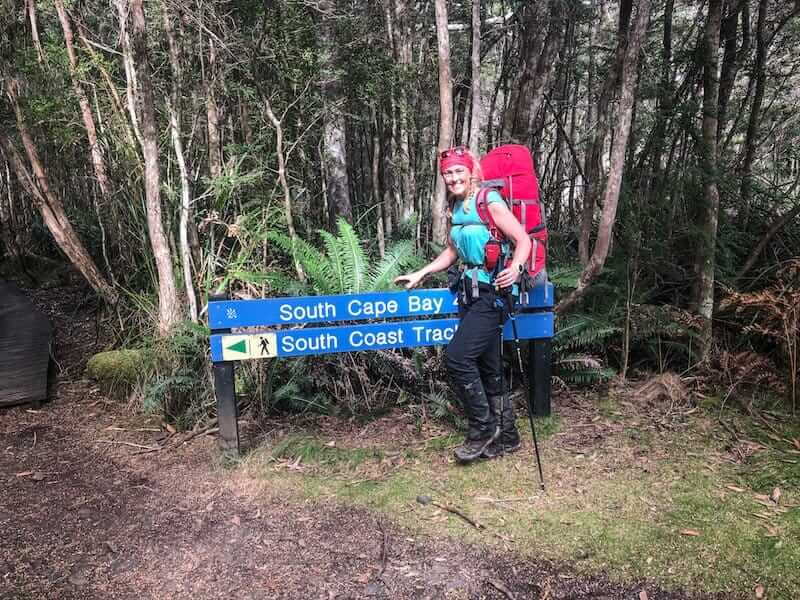 Helpful Resources