I'm still staggered by the number of people who say that planning and organising food is the issue that stops them from doing overnight hikes.
There's really no reason these days for using that excuse and my suspicion is that if you're still using it, then the real issue isn't to do with the food, but something else. (Ouch!)
I've already done this video on Basic Food for Hiking last year, so here's a refresher to prove that it can be as easy as a trip to your local supermarket or even hopping online and letting someone else do all the work for you.
Once you've mastered the basics of supermarket options, and only if you're keen, you can worry about dehydrating your own food and getting into the other myriad of options available to you.
1. The "Let someone else worry about it" option
Ready to go 24hr Ration Packs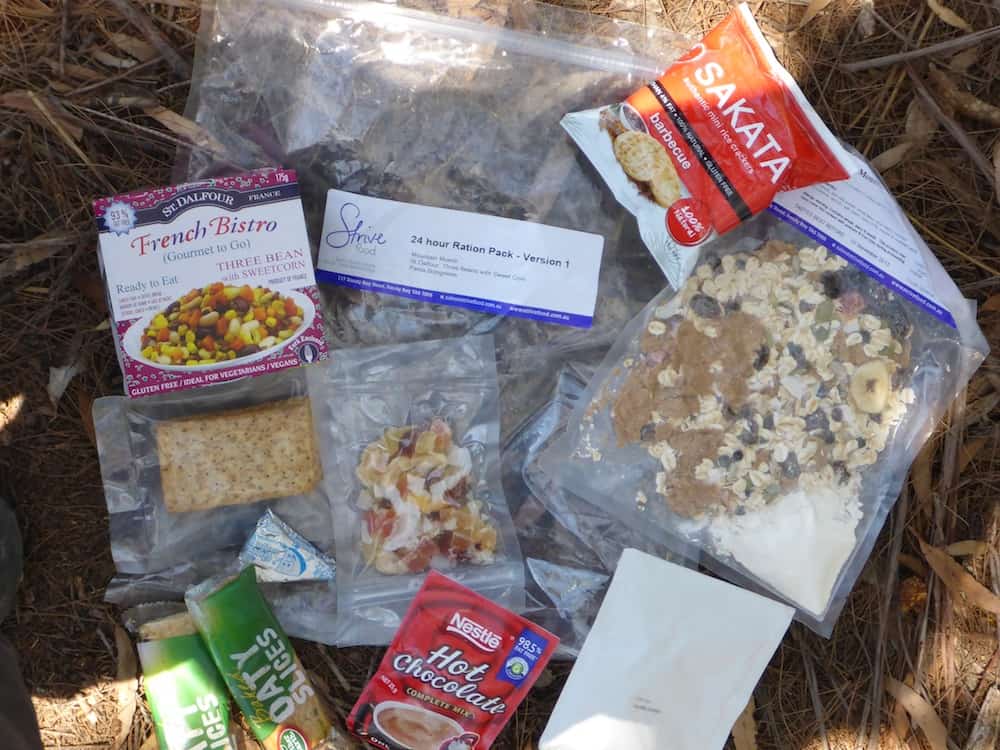 I mean really. If you just want the easiest option and don't want to think about it, order a 24hr ration pack that is ready to go. There's a few varieties that I've come across and they're pretty good. Just check the overall weight and what cooking/preparation you need. eg. do you need to take a stove and billy? (PS: I'm going to be doing a video review on the Strive Food 24hr Ration Pack very soon!)
2. The "I'll do some of the thinking" option
Pre-packed Dehydrated Meals
This is simply a trip to your outdoors store (or buy online) purpose made dehydrated hiking meals. There's a stack of different varieties available these days and some brands, such as Backcountry, come with the easiest of all preparations. ie. Open and stand up the pack, pour in boiling water, close the pack for 10 mins, then eat. Many of these are surprisingly tasty. You can buy packs for all meals, but you might just want to grab the evening meal and substitute it with your supermarket options below.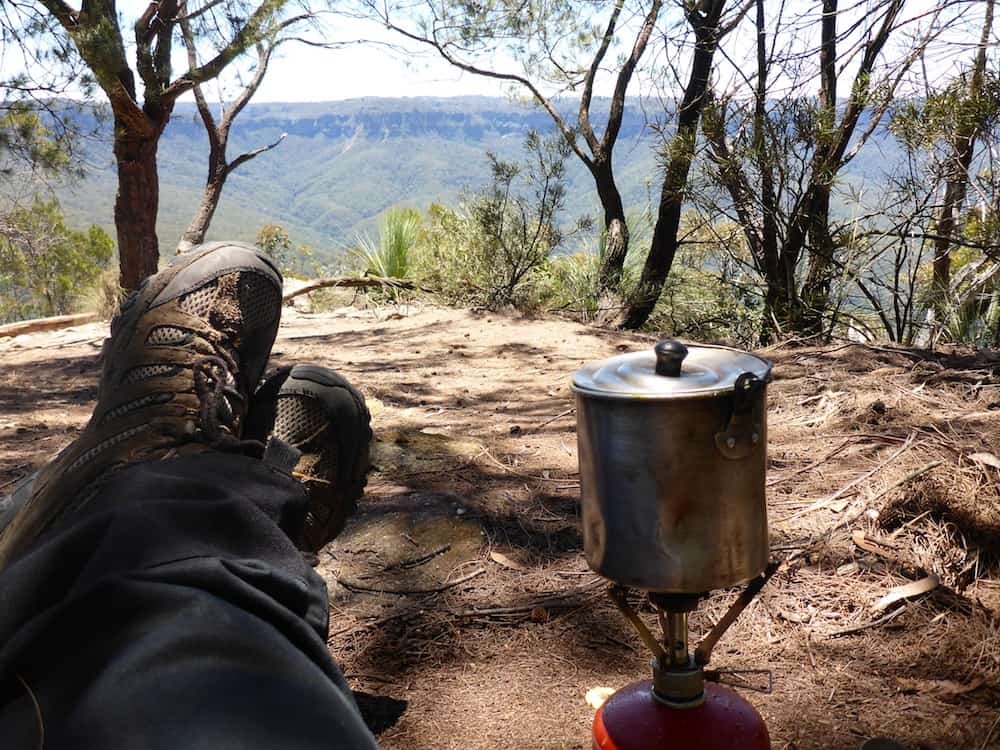 3. The "I'll grab what I need when I'm shopping and save money" option
DIY Supermarket Option
No offence, but if you can go to a supermarket, you can organise easy overnight hiking meals. Here's my super simple meal plan for a weekend trip. (Australian available product names used.)
And to make it even easier, you can Download my Hiking Food Shopping and Prep List here, and take it with you to the shops!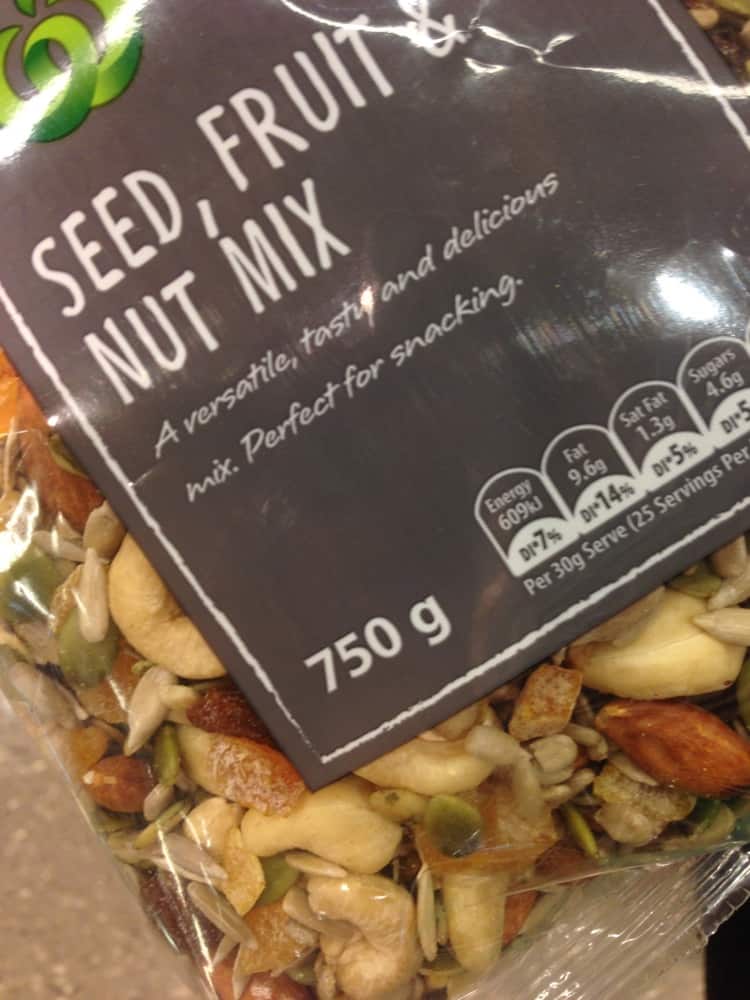 Saturday
Breakfast
N/A. Eat it at home super early before you hit the road for the track or take it with you. I usually take a coffee and toast in the car.
Morning Tea
Muesli Bar and handful of Scroggin (nuts, dried fruit, etc)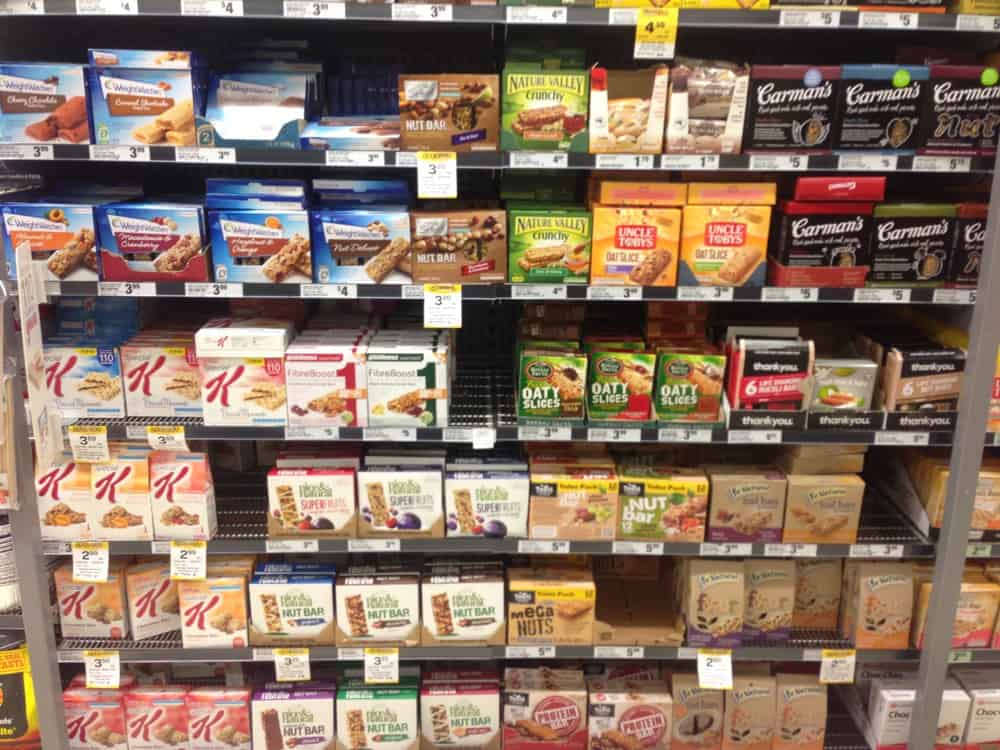 Lunch
Crackers or flat bread of your choice (Vita-Weats, Rice cakes,  Mountain Bread, Lebanese Bread)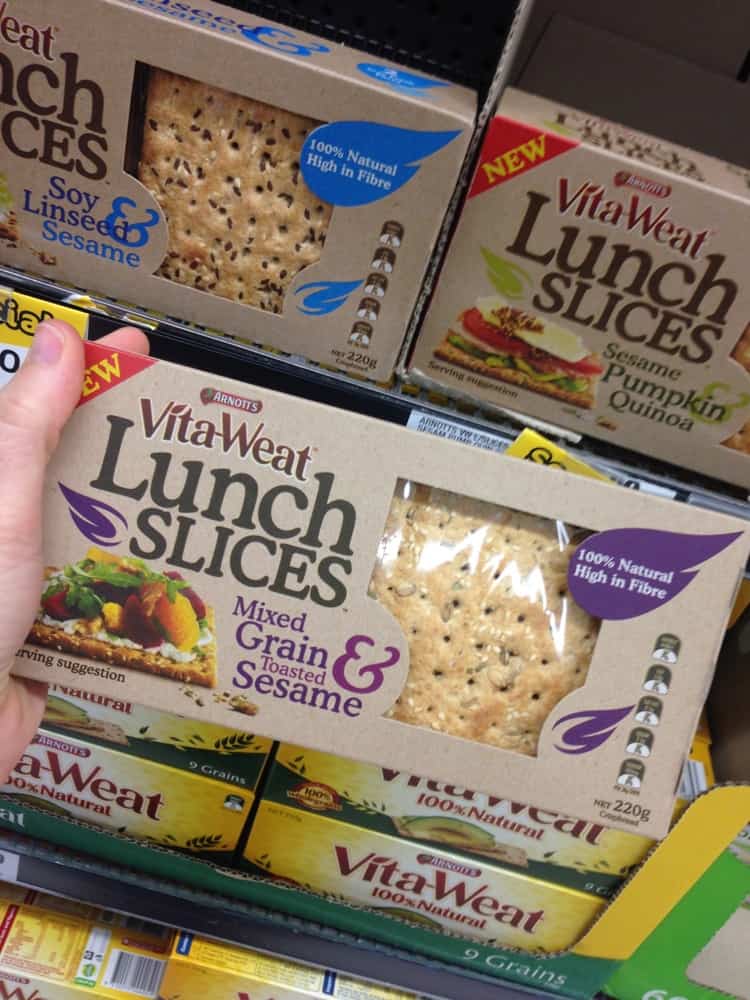 Cheese (Baby-Bell, Laughing Cow, Picon, etc)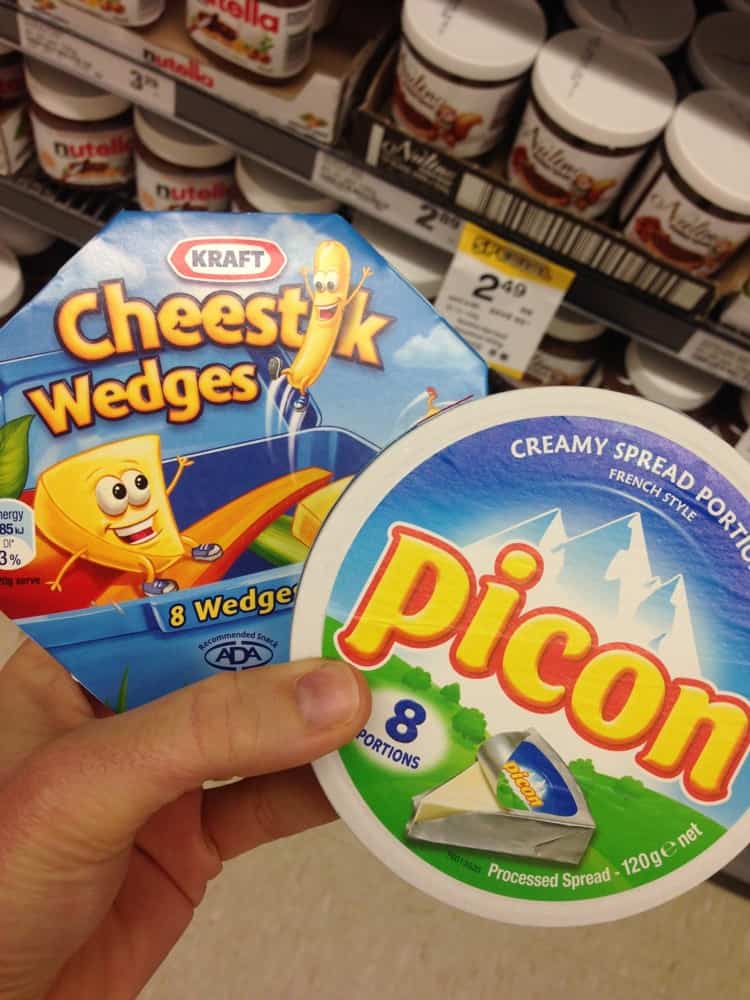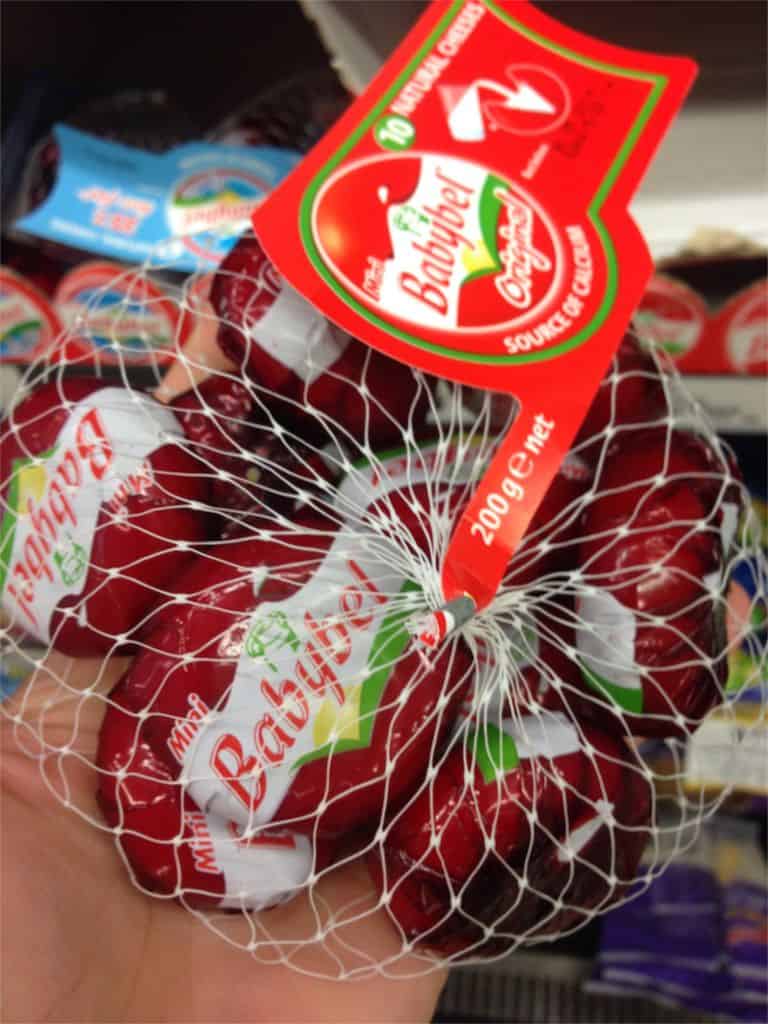 Salmon/Tuna sachet (smaller 100g) or little 95g tin eg. Tuna with lemon pepper, tuna with tomato and onion, salmon with smokey flavour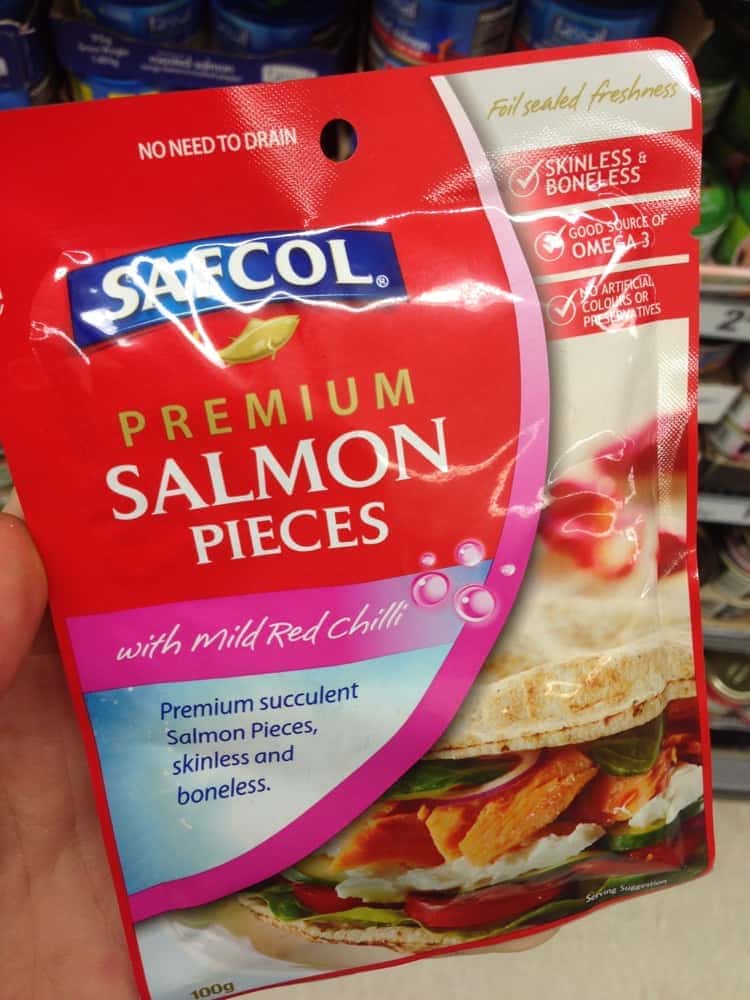 A few slices of Salami (1/3 of your supply)
Handful of Scroggin if you're still hungry
Afternoon Tea
Muesli Bar and handful of scroggin
Jelly snakes/sweets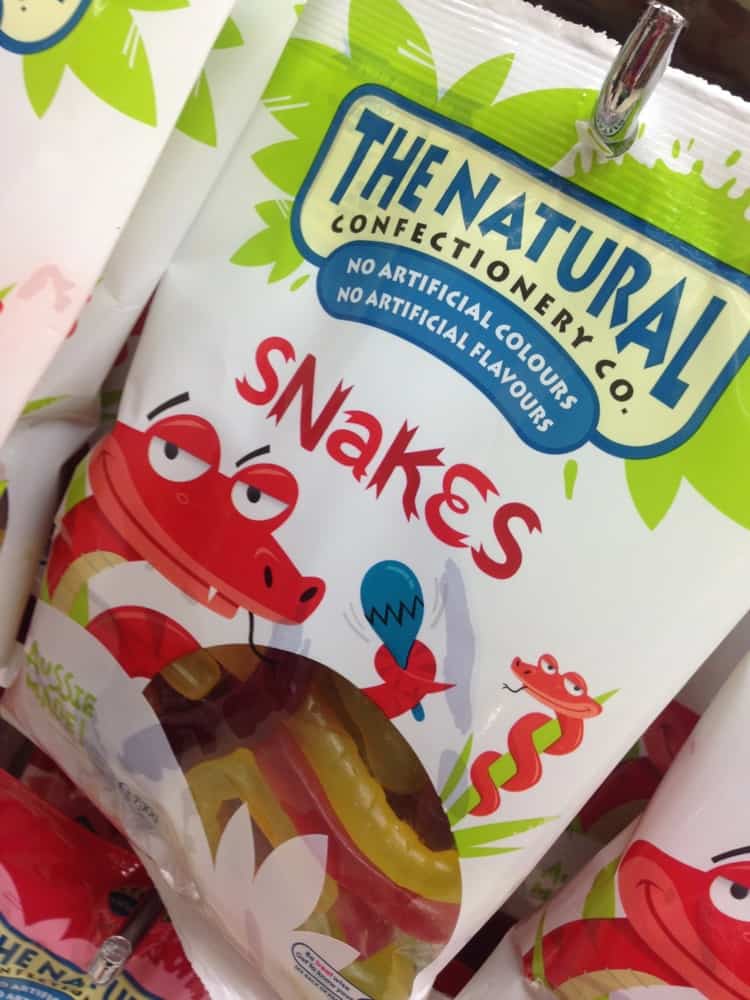 Dinner
Happy Hour to share (eg. Bag of soy chips, tube of Pringles)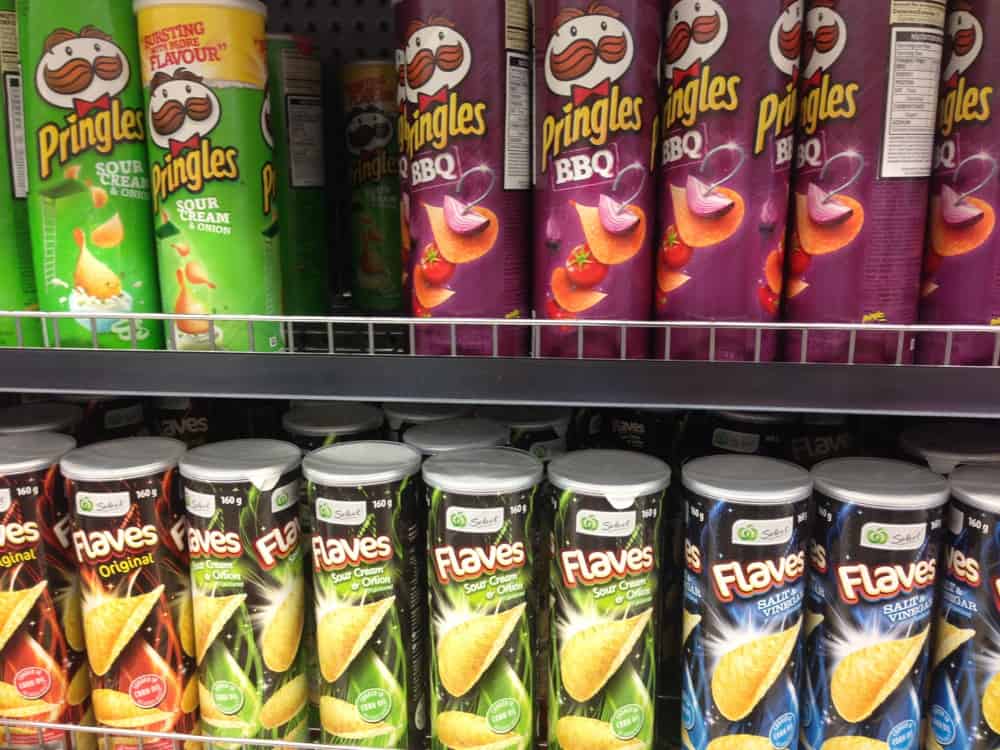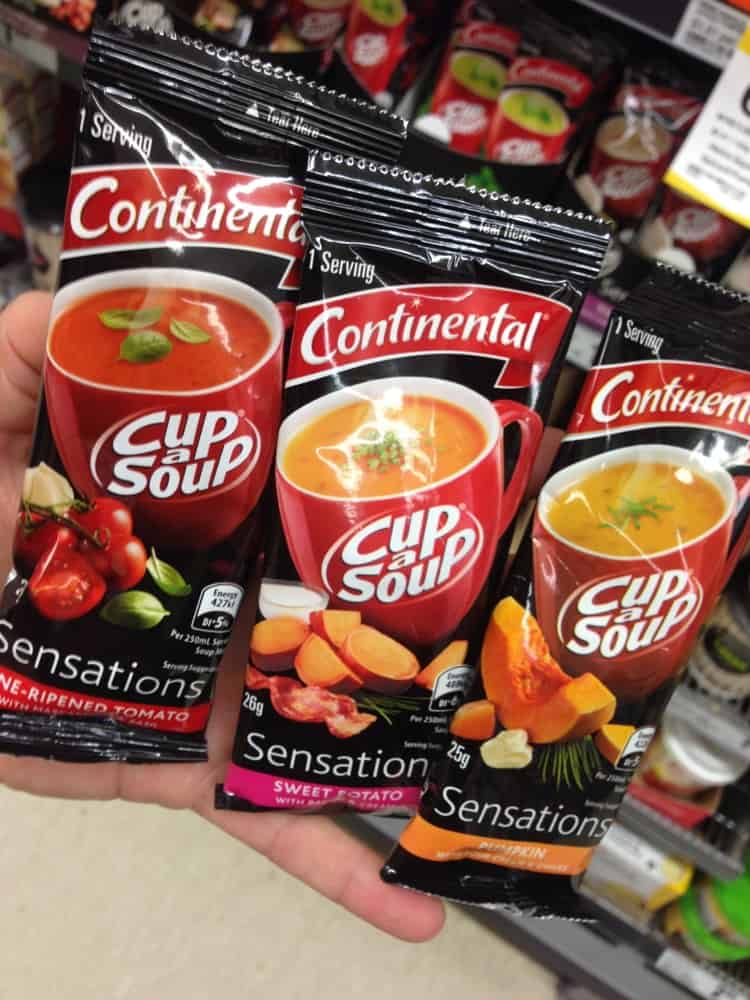 Pasta and sauce sachet (eg. Continental – Napoletana)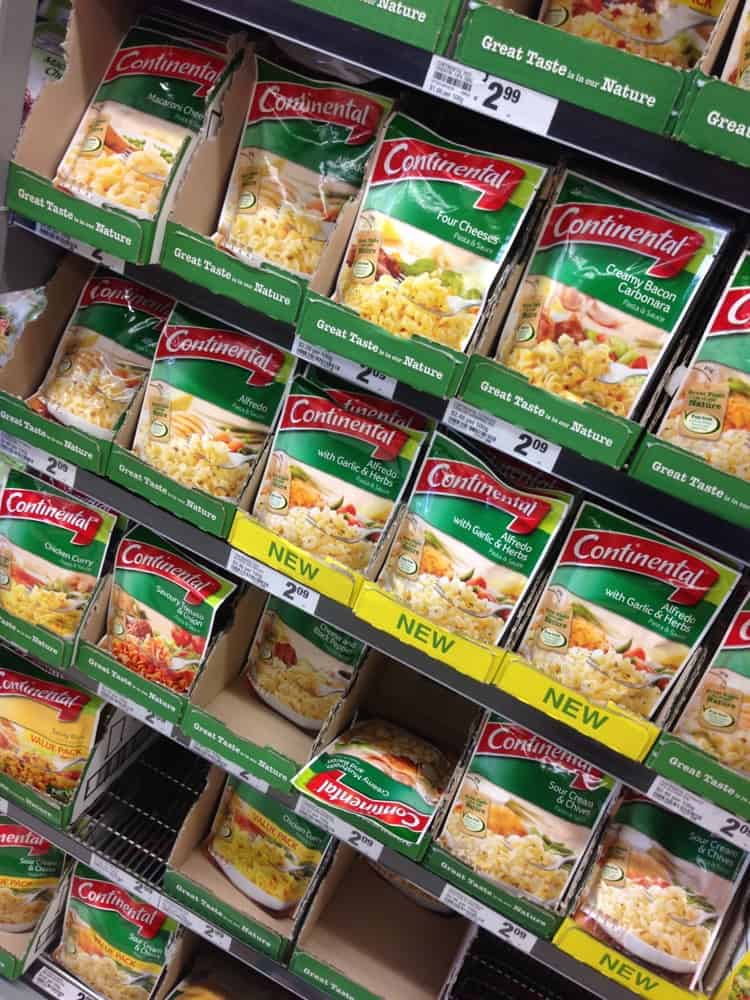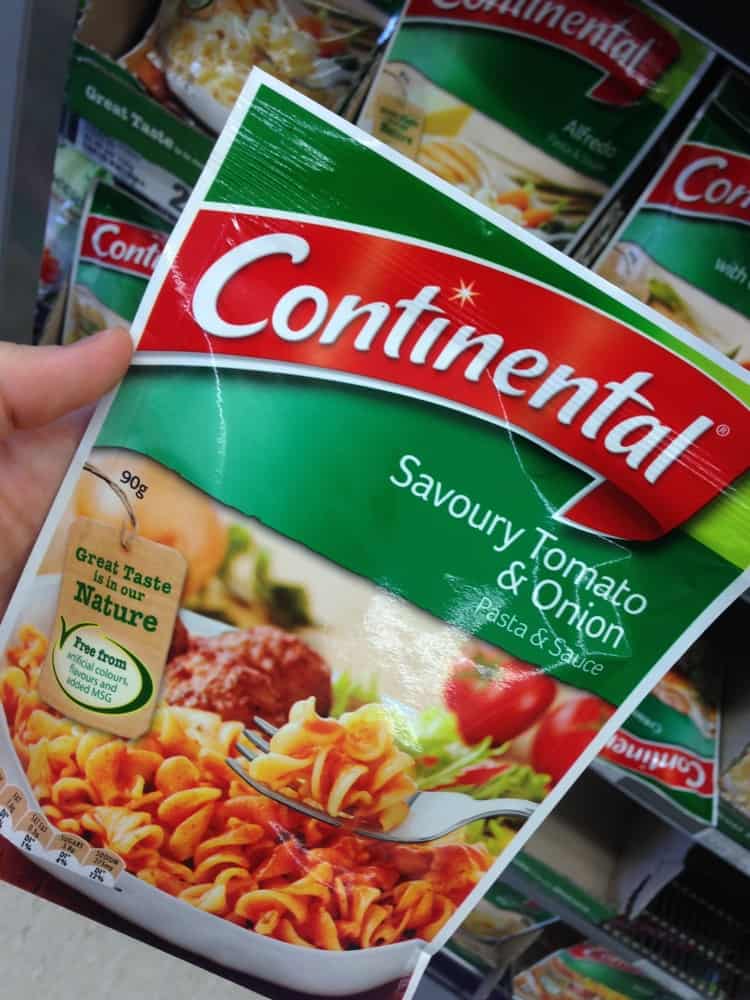 Salami (non-heat treated)
Chocolate to share for dessert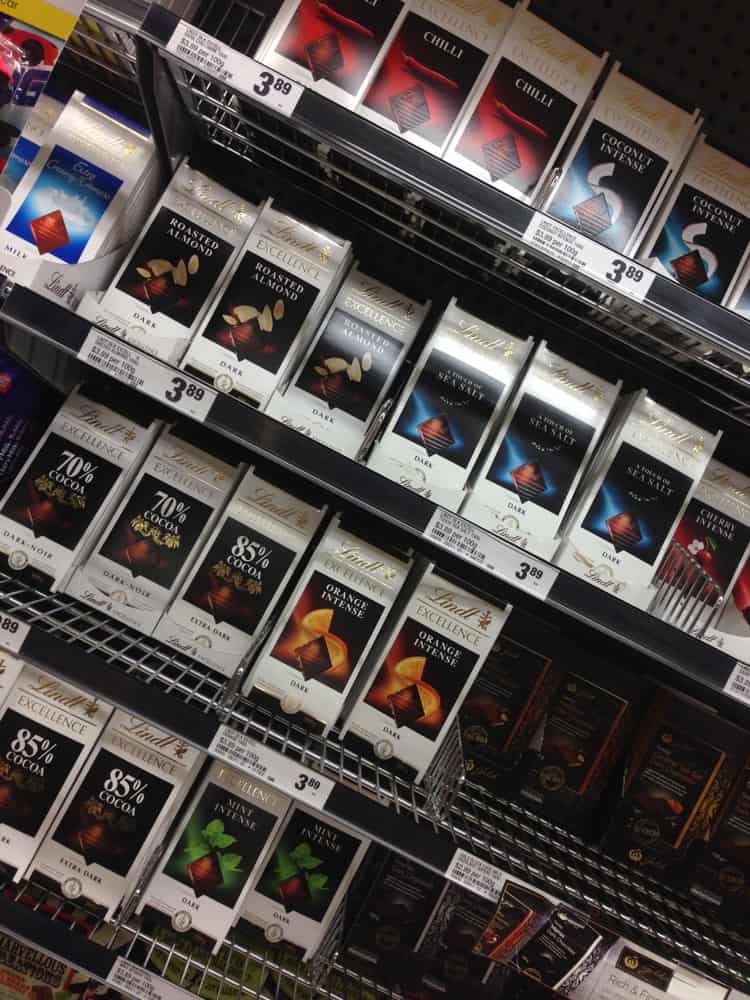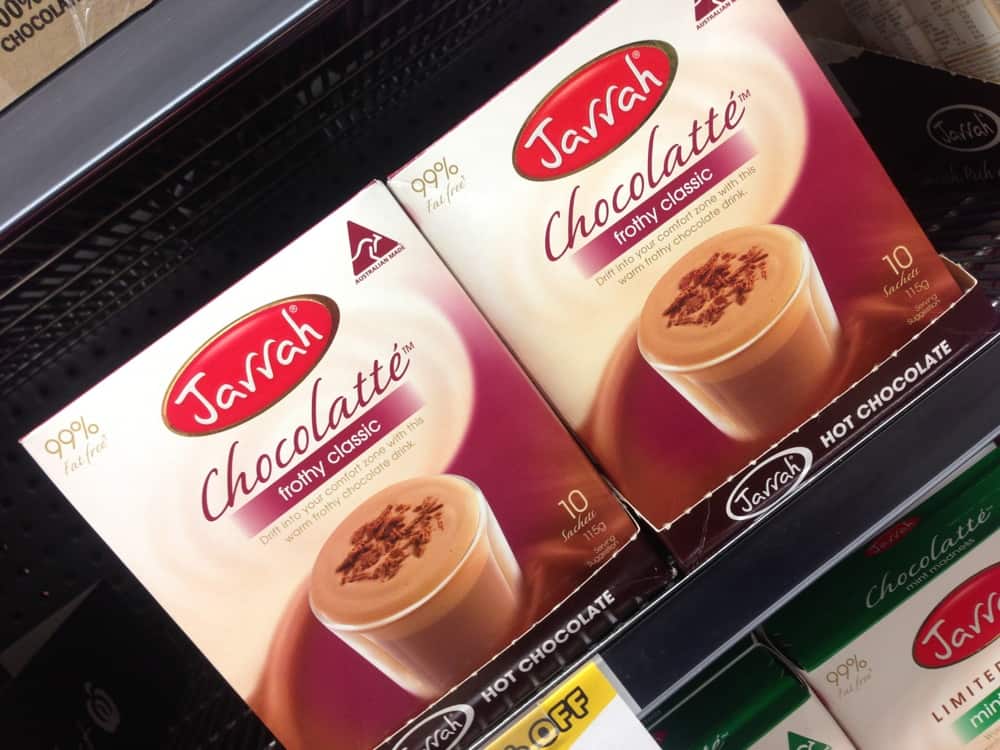 Sunday
Breakfast
Muesli or cereal of your choice in ziplock bag (add dessert spoon of powdered milk to bag at home)
add some dried fruit if you wish for some flavour and fibre!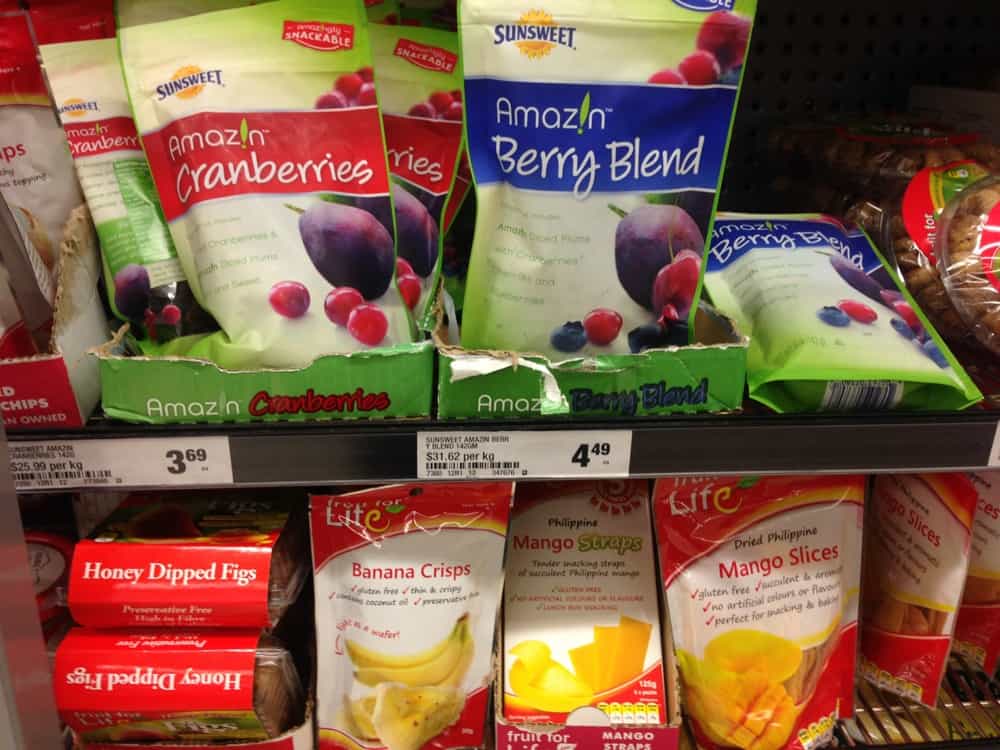 Moccona coffee sachet or coffee bag or tea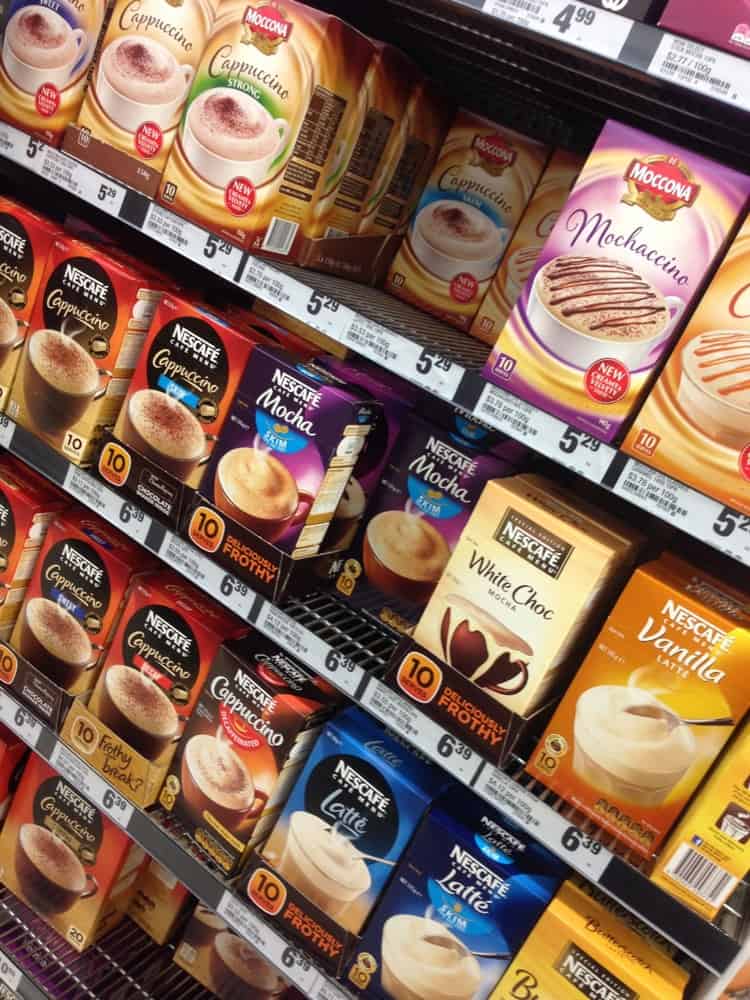 Morning  Tea
Muesli Bar and handful of scroggin
Lunch
same as Saturday (different flavour tuna)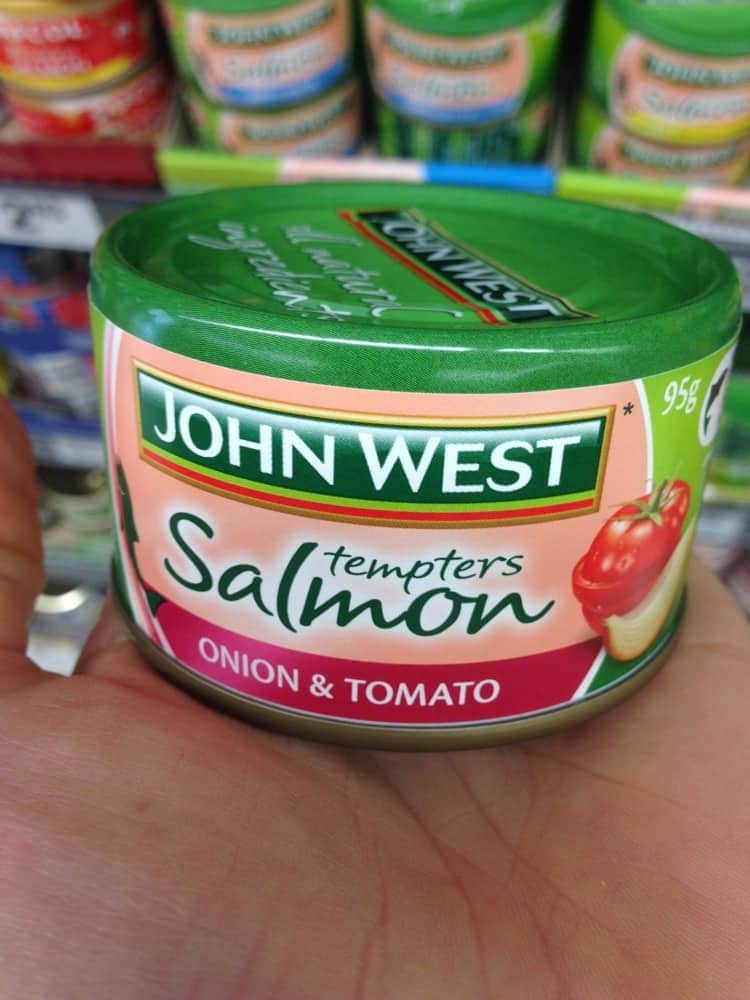 Afternoon Tea
…and if you screw your nose up at having the same thing 2 days in a row, or no fresh food, suck it up Princess. It's two days for goodness sake!
This gives you a shopping list (Which you can download here) for the weekend as follows:
1 box sandwich size ziplock bags
500g fruit and nut mix (the yummiest looking you can find)
1 bag  M&Ms
1 bag snakes or sweets of your choice
1 box muesli bars
1 packet of crackers or flat bread
2 small packets (100g) or small tins (95g) of flavoured tuna or salmon
1 x 20cm salami (non-heat treated)
1 bag Baby Bell cheeses ('little baby cheeses') or similar
Happy Hour (1 large tube of Pringles)
1 packet Pasta and Sauce
1 sachet Cuppa soup
1 family block chocolate
1 box Moccona coffee sachets (I like the cappuccino ones, but wouldn't drink them in town)
Dried fruit (option) I like dried mango or blueberries
1 packet 2min noodles (emergency food)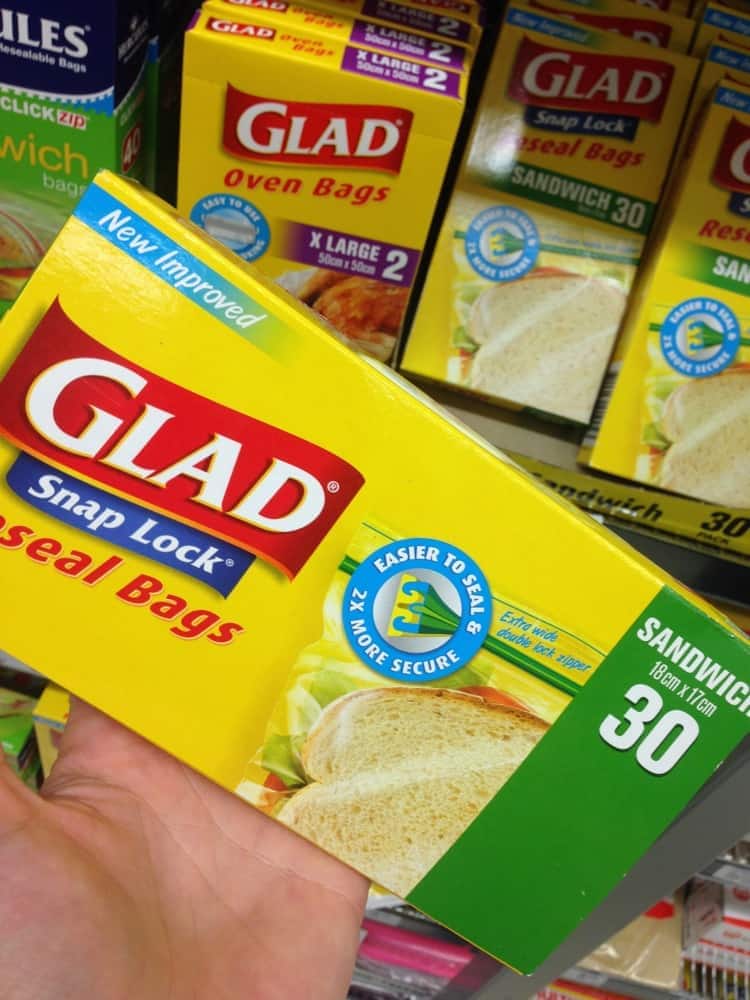 Now the key is not to just pack everything above in your backpack. Here's the simple prep that I do with these items before I start packing. It's all about breaking it down, removing the packaging and only taking what you need.
Preparation at home
SNACKS
Remove muesli bars from box.
Take 4 only and leave the rest.
Put 3 large handfuls of fruit and nut mixture into a ziplock bag. Leave the rest.
Add 1 handful of M&Ms to fruit and nut ziploc bag. Leave the rest.
Take your packet of snakes/sweets as is.
BREAKFAST
Put one serve of muesli/cereal in ziploc bag.
Add 1 heaped dessert spoon of powdered milk
Add sugar if you must
Add small handful of dried fruit (optional)
Put 2 tea bags or coffee sachets in a ziploc bag. Leave the rest.
LUNCH
Put salami in ziploc bag and make sure you have a small pen knife to cut it with. You might even want to put the knife the bag.
Take salmon/tuna tins as is.
Take 4 baby cheeses. Leave the rest.
Count out the number of crackers you will eat for each lunch and put into one ziploc bag. (I take 4 rice crackers for each lunch = 8)
DINNER
Take happy hour as is (Pringles tubes are a good way of protecting the chips).
Take 1 cuppa soup and leave the rest.
Take pasta and sauce packet as is.