There's nothing quite like that feeling you get from stepping off the pavement, away from the hustle and bustle of everyday life and venturing out into the wilderness. The fact is, we all lead busy lives so for many of us, going out for a short bushwalk or day hike is all that we can manage. In this post, I'm giving you a sneak peek inside my backpack (yes, inside a girl's handbag!) to help you know what to pack for a day hike. I hope it helps!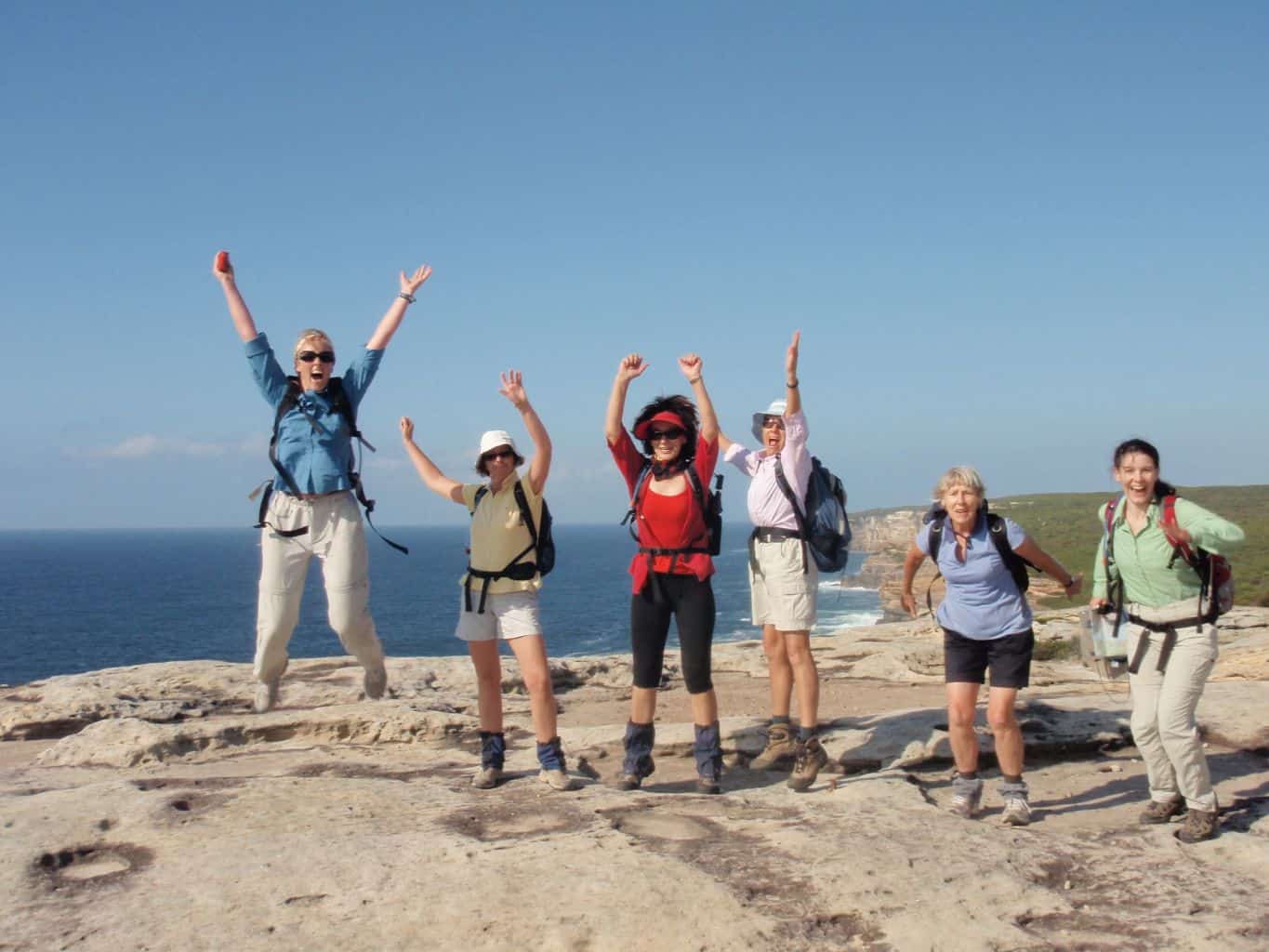 Even if we have aspirations of spending more time away, building up to multi-day backpacking trips, spending just one day in the wilderness is a great way to get used to the feeling of a pack and learning about what works for you.
It's also the best place to learn the basics so the step up to overnight trips is only a step… not a giant leap!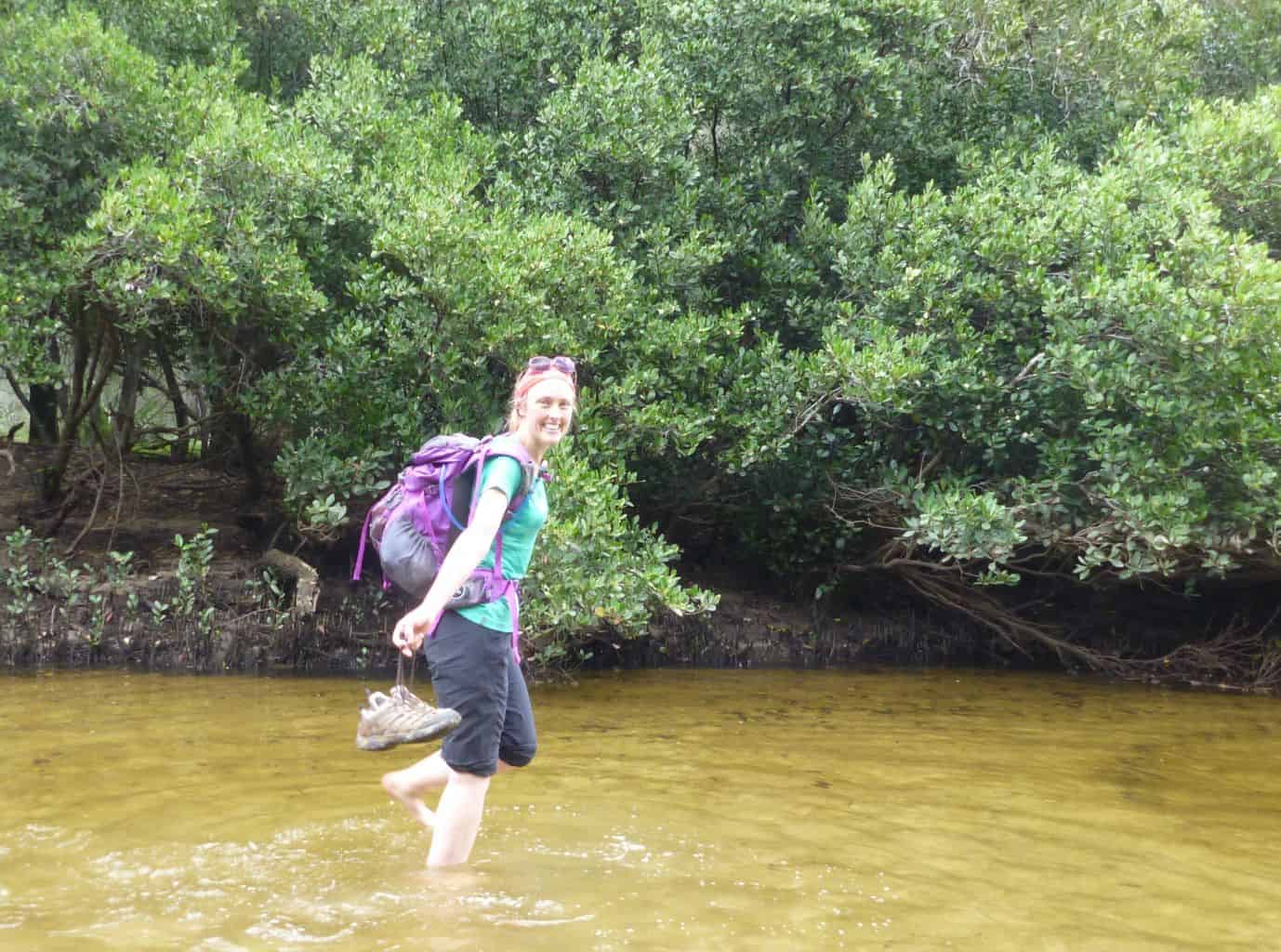 Day Hike Packing List
Here's a quick look at what I take with me when I'm heading off… just for a day! (Download the Printable Checklist here).
Backpack (big enough to carry what you need) – my current one is 25 litres which is heaps!
Waterproofing your pack – dry bags are good or two good quality garbage bags inside each other.
Rain Jacket (if the forecast is good, I'll just take a light spray jacket)
First Aid Kit (inc. emergency blanket) – It's important to know how to use your 1st aid kit!
Fire Lighting Kit (Waterproof matches, flint, cigarette lighter, cotton balls, etc)
Food (Lunch and snacks)
Toilet Paper (+ hand sanitizer, tampons, etc)
Water (The amount will depend on the weather forecast and conditions or if you can gather water along the way in creeks and rivers… in which case you will also need a water purifying method as well.)
Sun hat
Mobile Phone (don't forget to waterproof it!)
GPS
Handkerchief (better than tissues in the wild!)
Chapstick (Strawberry is my favourite!)
Head torch
Notepad & pen/pencil (in Ziploc bag)
Whistle
Sunscreen
Insect Repellent
Warm Clothes to suit the season and forecast (Hat, Down Jacket, Fleece, Thermals, etc)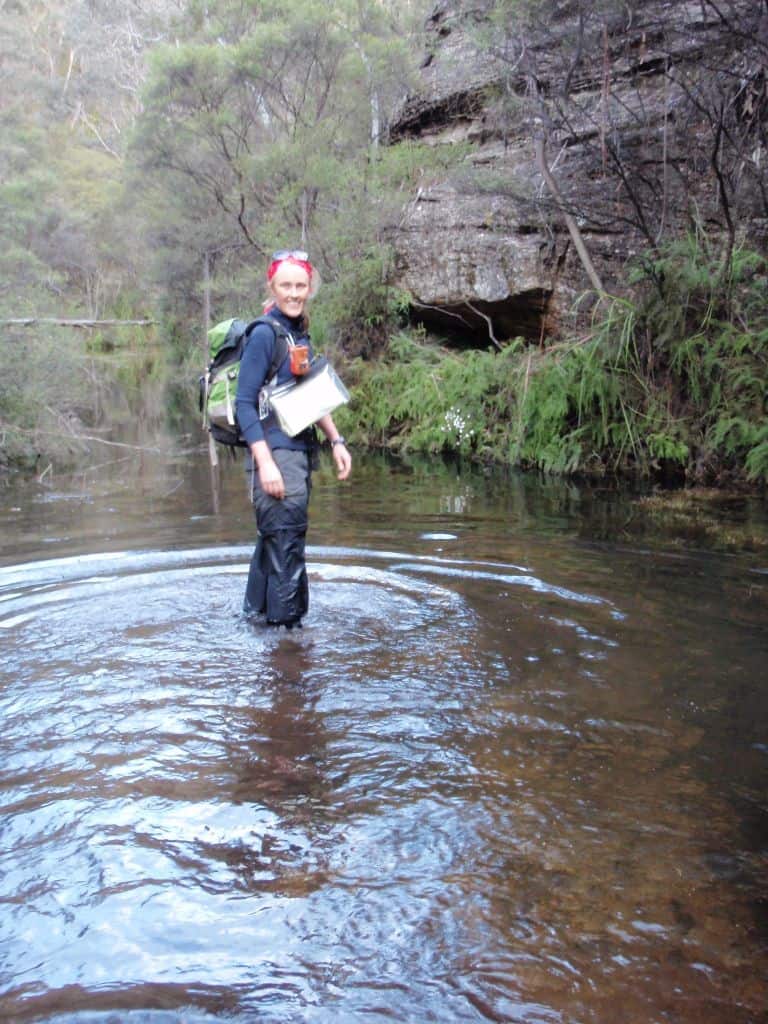 And if going off-track exploring or a little more adventurous
PLB (Personal Locator Beacon) – also important if you're heading somewhere remote where there is no mobile phone coverage, such as deep valleys or canyons. In Australia, you can hire them from my fellow hiking blogger, Neil at  Bushwalking Blog, from Macpac stores and in popular walking regions (like the Blue Mountains or Kosciusko NP in NSW) you can borrow them from NPWS Visitor Centres and local police stations.
Gaiters (terrain dependent)
Scrub Gloves (gardening gloves to protect your hands)
Safety Glasses to protect my eyes if going off-track
You can download my Day Hike Packing List Printable here. I hope you find it helpful!
Helpful Resources