Do you remember your family's trusty old esky? Mine was a solid unit of speckled blue metal with a lid and boxy rusted handle. It was a totem of picnics and BBQs, sitting on the hill at the SCG watching Greg Chappell lead Australia to victory and held dad's bait of pilchards, frozen into a solid block, for hours whilst driving to holidays at the beach. Are we there yet? This thing was a heavy beast that was reliably awkward to carry, but the best that 1978 could muster.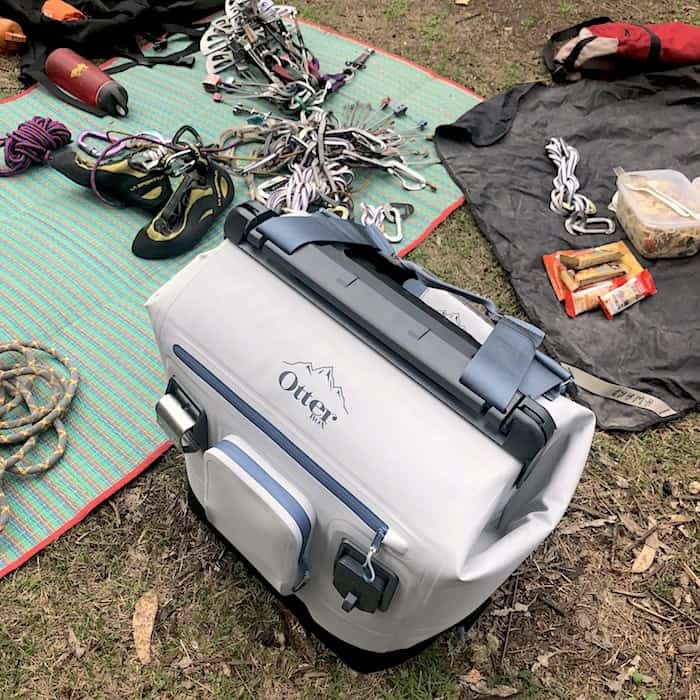 Having recently discovered my great love of the classic road trip, I've realised that unless I go all car-camper enthusiast and buy a car fridge, I really need to invest in something to keep all the essentials cold and avoid my yoghurt becoming cheese or my milk becoming yoghurt.
However, if you've ever tried to carry a car fridge, you'll realise their limitations in holding you captive to your car and as you know, this website isn't about car camping!
Could there be anything more genius than combining a cooler (Aussie translation: esky) with a backpack? I put the Otterbox Trooper LT 30 to the test to find out.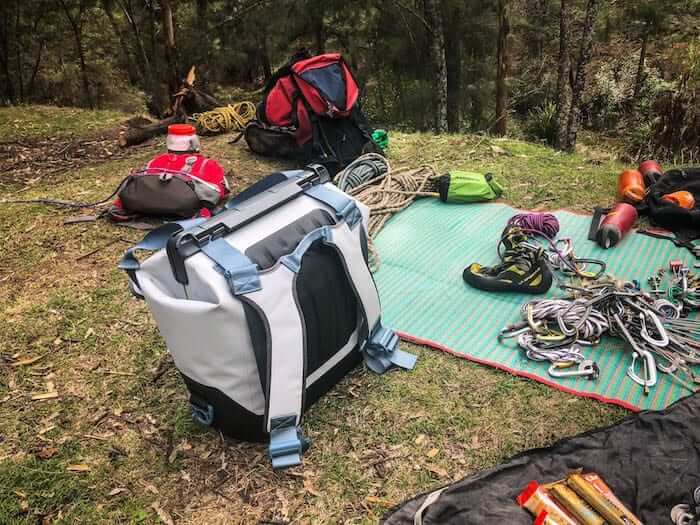 Design
The Otterbox Trooper is the type of product that has been designed with a solid commitment to both form and function. It feels like the designers didn't just think about a traditional cooler and how it can be adapted for flexible, outdoors and active use, but thoughtfully considered the different environments, end users, design aesthetic and performance as equally important components, then built it from the ground up. This is a smart piece of kit.
The lime-yellow food grade lining feels a lot like top quality, heavy duty, dry bag material with heat sealed seams along the corners at the bottom. The clever leak proof, wide mouth opening and seal draws on design cues from Pelican style protection cases, with a bomb-proof seal and closure. It can also be opened with one hand. Handy.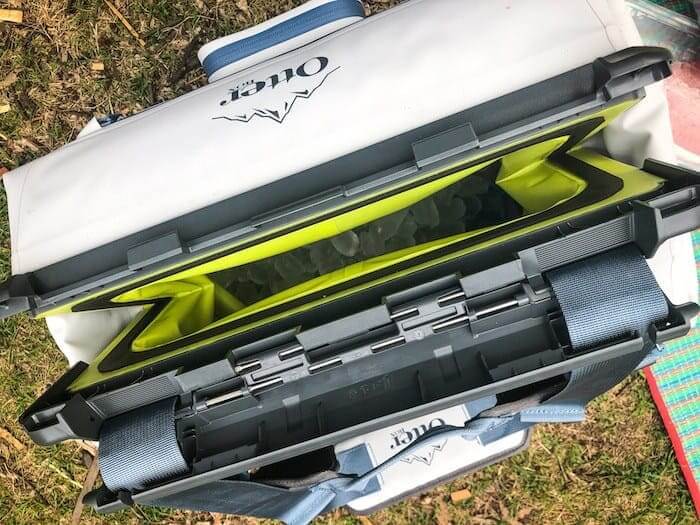 There's real attention to detail here. From the bottle opener accessory that clips onto the outside, to the water resistant external pockets and cute mountain skyline detail, which indicates the ice fill line inside, I found myself constantly impressed every time I used it.
Ergonomics
Let's face it, traditional coolers have never been easy or ergonomic to carry. One of the stand-out highlights of the Otterbox Trooper range is the different ways it can be carried. My LT 30 has three options.
Handle
Shoulder strap
Backpack straps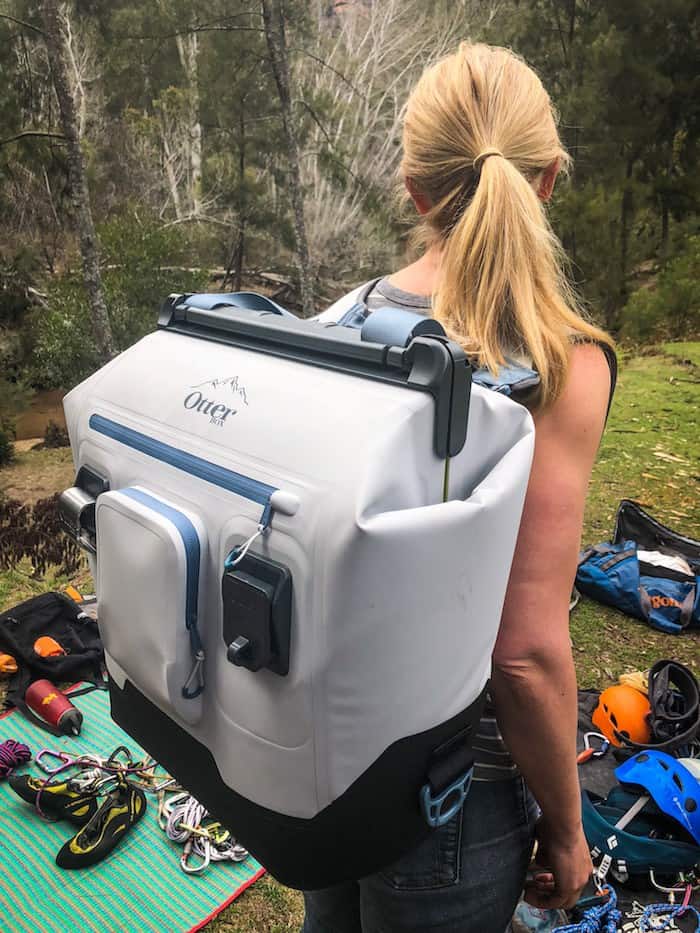 Structure
By not having a rigid structure, Otterbox have created a flexible, yet robust, product. The only solid piece of framing is in the closure at the top, so when it comes to packing the car, the cooler is forgiving with all you need to pack around it. The base also has some flexibility in it, whilst providing the right amount of support for it's contents and protection from rough ground surfaces.
Quality
There's no denying that this is the Rolls Royce of coolers. Everything about it screams quality and attention to detail. It's clearly been designed by smart and thoughtful outdoorsy types. With a finish and feel reminiscent of top quality scuba dry suits and dry bags (for canyons and cold water conditions), everything has been thought of and executed to a very high standard.
Performance
A three day, two night trip to the Wolgan Valley, NSW in Spring provided the opportunity to test various aspects of the cooler. Temperatures during the day reached 22c and the esky was left in the back of my car in full sun. I don't know what the temps got up to in the car during the day, but I can only assume around 30c.
Before leaving home, I filled it with a 5kg bag of ice plus milk, yoghurt, raw meat (for dinner on night 2), strawberries, dip and cheese. On departure on the morning of day three, there was still about 2 inches of solid ice cubes left, with no water leaks or problems from spoiled food.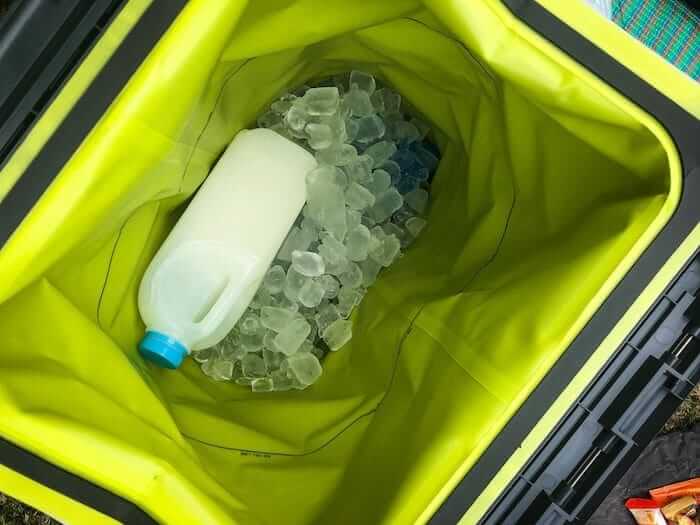 The only negative I could find with this product was the comfort level of wearing it fully laden as a backpack. The 7.5cm wide straps and rigid base don't really have any padding to speak of, meaning that for distances up to a few kms you'll be fine, but after that, you might be rethinking your picnic or camping spot.
Where is this product best suited for?
I believe this cooler is perfect for lots of different outdoor activities. Apart from all the usual places you'd use an esky (camping, picnics, festivals, BBQs, fishing, sporting games, etc), the extra carrying straps extend this usage to locations that need an extra walk in.
Day walks: (you could carry other non-food items inside the cooler if they're inside a light dry bag). Given the weight and comfort levels of the straps I'd be looking at easy walks <5kms.
Climbing: How good would it be on a hot day to have a stash of cold drinks at the crag? You might just need an extra belay buddy to carry it for you!
Kayaking/Canoeing: The IP rating and tough exterior means that it should withstand rapids and accidental encounters with the water.
Size & Stats
Capacity: The 30 in the name refers to 30 quart capacity. Aussie translation = 28.39 litres.
Measurements: H49cm x L52cm x W33cm
Weight: 3.3kgs
Materials: The exterior is made of durable TPU coated nylon and is water, UV, chemical and puncture resistant with premium grade thermal insulation.
Waterproof: It's waterproof rating is an impressive IP-65.
Price: AUD$430 (as at 28/10/18)… Told you it was the Rolls Royce!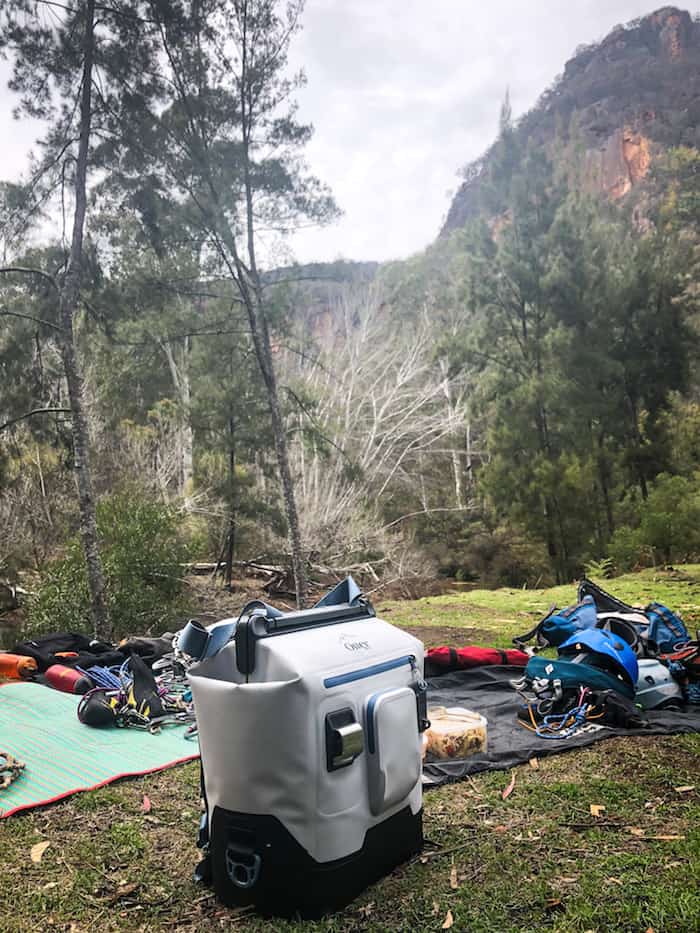 NB: This is a sponsored post. This means 'you can buy my time to test and write, but you can't buy my opinion.' Check out my Disclosure page for more details.