In the great battle between two arch-rivals, (think Ford vs Holden, iOs vs Android or scrunch vs fold) where there doesn't appear to be much between the two other than brand allegiance*, Finnish designed and made Suunto have released their latest sports watch, the Suunto 9 Peak and in doing so, continue to put the pressure on their arch-rival Garmin. Let's dive into a gear review from a bushwalkers POV.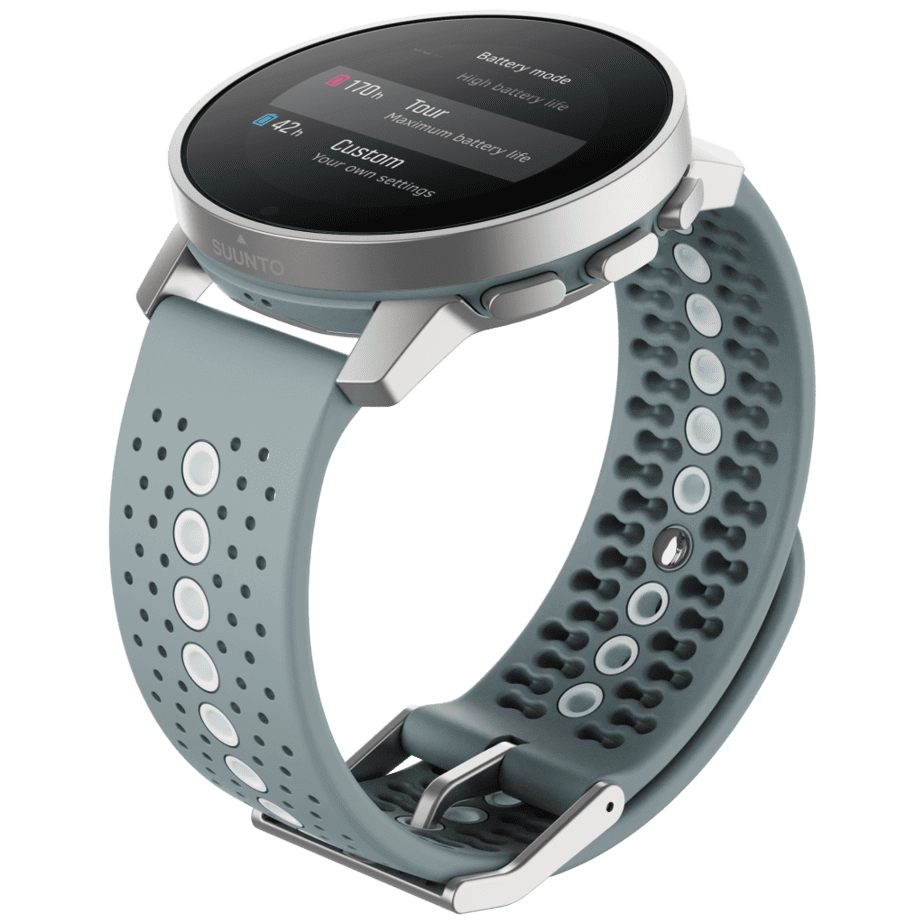 My 2018 gear test of the Peak's big sister, the Suunto Spartan Baro HR, showed a lot of things to like and just one (not so tiny) bug bear for me – it's size. I'm glad to say that with this 2021 model, Suunto have smashed the bear and dealt with the bug, making the choice between a Suunto or Garmin even more difficult, especially for women, people with smaller forearms or those who prefer not to wear a weapon on their wrist.
Don't get me wrong, this 9 Peak is still a weapon – but this time – licenced to thrill with Suunto's thinnest, smallest, toughest watch ever.
If you're looking for the full-on geek-out style gear review, you've come to the wrong place for that. Rather, my reviews are way more practical than that, looking at some of the key features that I look for in a sports watch for my preferred activities being bushwalking/hiking (inc. off-track) and trail running.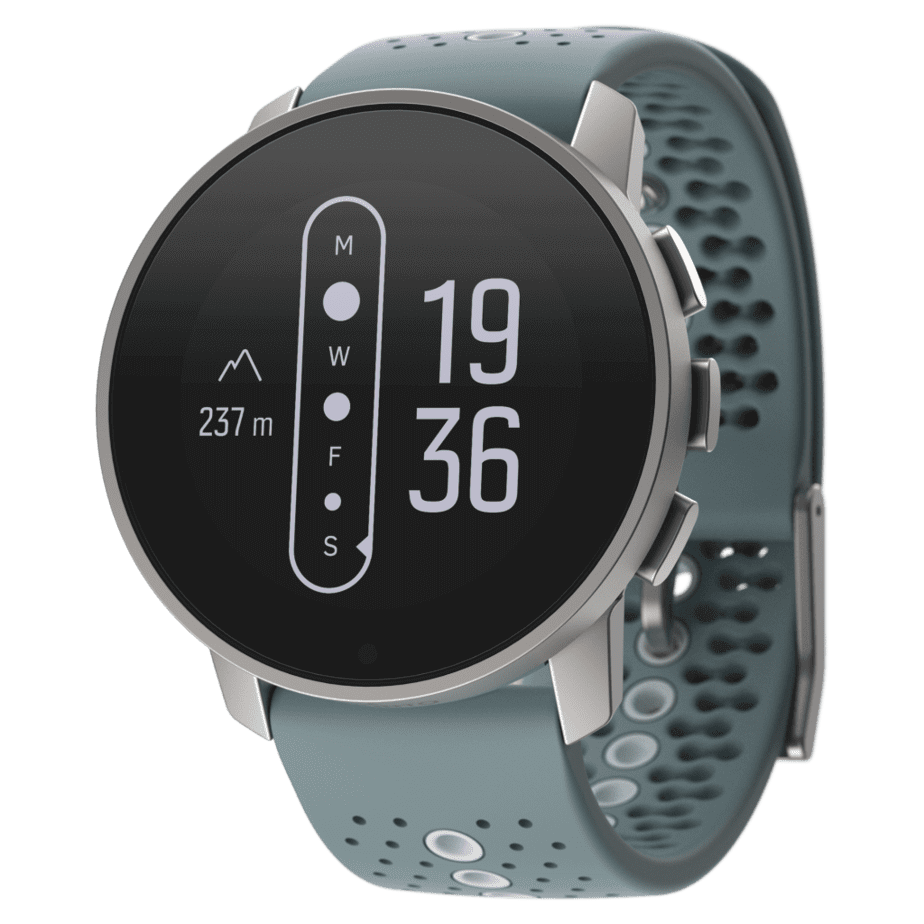 Design and User Experience
The thing about those stylish Finns and their Skandi-esque ways is that they do design and user experience really well. I'm not saying that this watch is the love-child of Marimekko and Nokia (for those of us old enough to remember the 5110 and Snake), but they share an enjoyable, no-nonsense, experience. This starts from the moment you open the box (with a packaging straight from the cult of Apple), through to the 'How was that?' question and emoji face presented to you at the end of an activity. Choose how much of a smile you have left… if any.
Size and Weight
It's like the Suunto gods heard my call. At 52 grams, this watch is over a third lighter and smaller than the one I tested in 2018. I have no fear of knocking myself out as I toss and turn in my sleep and it doesn't scream, "Hey, I'm a super hard-core athlete", when rocking it to the office… or Zoom meetings. The thinner lines and brushed stainless steel (other models come in grade 5 titanium) looks stylish as well as sporty. However, if you love the look and feel of Thor's hammer on your arm, you'll be pleased to know that they still have the Suunto 9 Baro model to give you all 5 cm of attention-grabbing width.
Battery Life
I was super impressed with the Suunto Peak 9 battery life (14 days in time mode) from not only it's fast charge time (100% in 1 hour), but (according to Suunto) up to 7 days in Training Mode with GPS. That sounds like one less charge cable to have to carry on multi-day hikes!
Compass, GPS, navigation and altitude
From a digital compass to a 5 satellite system GPS (GPS, GLONASS, GALILIEO, QZSS and BEIDOU), you can elect 4 different GPS recording rates (I call it the ping interval) from best, good, OK and low. A watch is never going to replace my preferred navigation apps on a smartphone, but the Peak 9 includes a huge amount of nav features including waypoints, breadcrumb trails, maps, altitude profiles, heatmaps, points of interest, track analysis and the must-have track logging, viewing, sharing and integration with a load of apps such as Strava… 'cos you know what they say. Altitude is taken care of by both a Barometric and GPS altitude, as well as a combined approach.
All of this tracking and data collection adds up to the ability to create some pretty nice visual representations. By linking with the Suunto app on your phone, you can share (or analyse to your heart's content) your route and performance in several different ways, such as this cool little look at one of my local walks in the Blue Mountains – Furber Steps to Giant Stairs.
Training
I've found real benefits in using smart watches to measure and track my fitness levels, especially if I'm training for a big trip with loads of hills and technical terrain, whilst carrying a pack. This watch includes heartrate monitoring, calories, peak training effect, recovery time (thank you!) and the tease that VO2max always is. Interestingly, I found that the VO2max levels on this watch did not match my usual watch (disappointingly so), however I believe I just needed to do more activities for it to 'learn' my personal levels.
Colour
Given the hit to the wallet, the various shades of moody Skandi grey/black/white/dark blue of the soft silicone bands sends shivers up my spine. If I was lucky enough to own one of these puppies, I'd head straight to eBay and buy a generic brighter watch band just in case some particularly rigourous activity sent $1,000 into deep bracken fern, never to be seen again.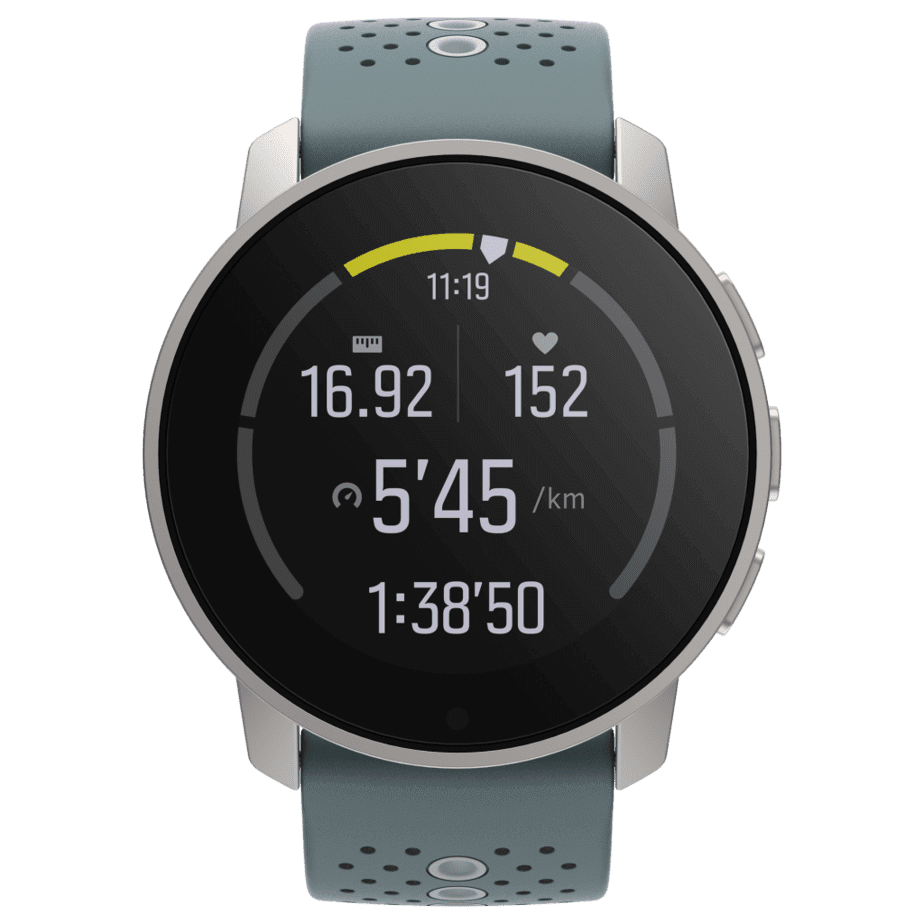 Cost
These types of watches are not the ones you want to lose in the bush. They'll set you back around $1,000 AUD ($1,200 for the titanium).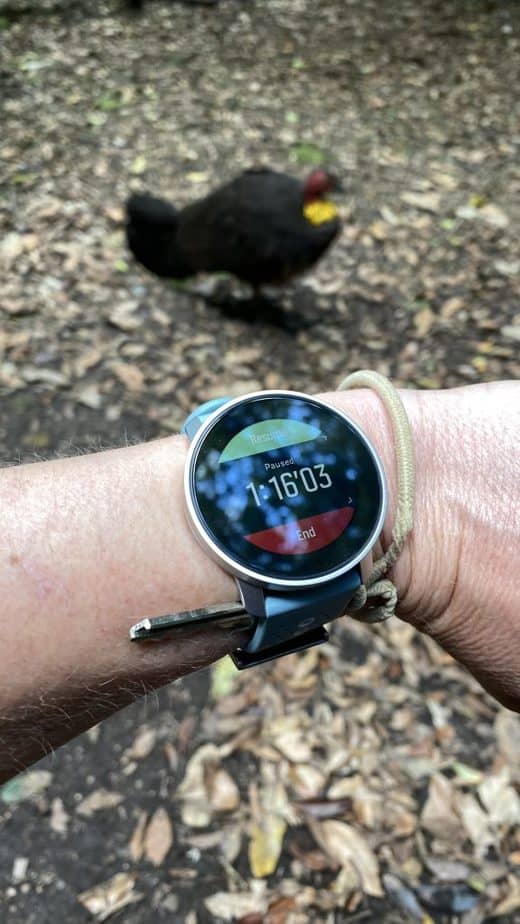 If you're on the lookout for a new watch and wanting a visually appealing interface, loaded with features that are relevant to hiking/bushwalking and outdoors adventure, then the Suunto Peak 9 is a solid offering.
Nb: I received a loan product for the purposes of testing.
*except scrunch, which is clearly superior.