With the increase in the number of bushwalks, hikes or companies using the term 'Great Walks', it's clear that more and more people are interested in multiday hikes in Australia.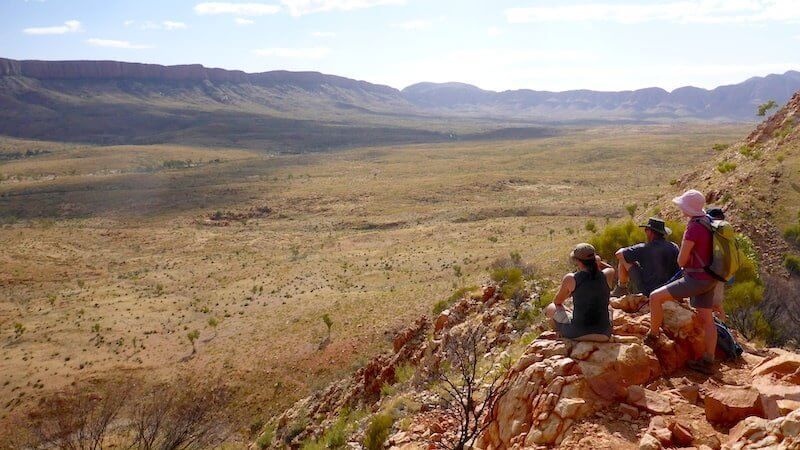 When someone had a whinge to me about how there's not as many multiday hikes in Australia as New Zealand (or NSW versus Tasmania), it got me wondering about just how many designated walks we do have. I decided to collate a resource of all the multiday hikes in Australia to show the great walking opportunities we do have, through incredibly diverse landscapes, to suit all different levels of walkers.
Let's just say that I didn't realise what a big project this would turn out to be, (it's taken months!) and because I'm a visual person, the boring spreadsheet just wasn't doing it for me so I decided to build the info into an interactive map. You're welcome.
Interactive Map: Australian Multi-day Hikes
How to use the map
Use the + – buttons to zoom in and out
Click and drag the map as needed
Mouse hover over a coloured track until the hand icon changes to a pointing finger
Click whilst icon is a pointing finger to reveal pop-up box with links (and some photos)
Click links to open further information in a new window
Click anywhere on map to hide pop-up box
Say goodbye to the next hour as you dream and fall down the research hole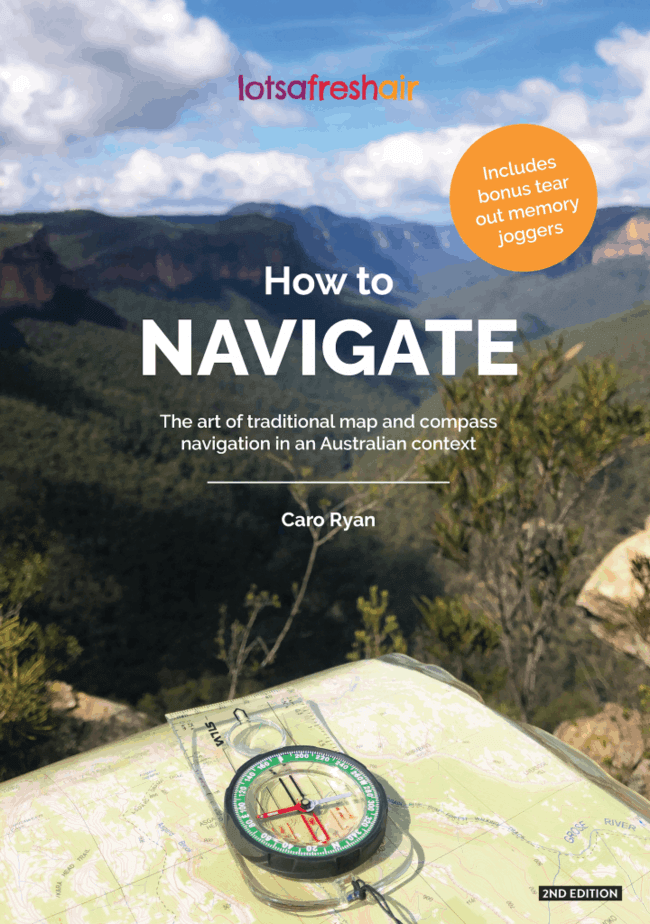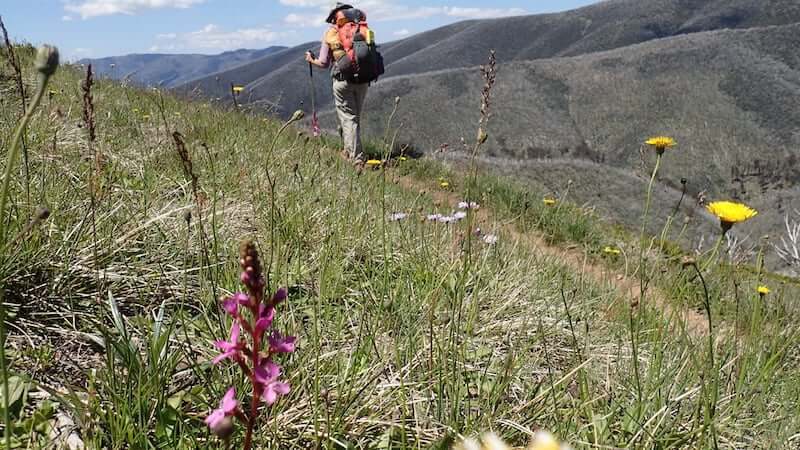 What types of walks are included?
Originally, I started out plotting walks that are longer than 3 nights/4 days, but quickly discovered that this excluded some popular, iconic and well managed tracks that may well suit those with less experience. It also meant that I was being arbitrary in assuming the duration and speed of different walkers and just because the average person walks the Six Foot Track in 3 days, doesn't mean that someone may choose to take 5 days or even 1. [nb: There are some managed tracks that have mandatory walking timetables linked to bookings and permits.]
However, for this initial release, I had to draw the line on many 2 day/1 night trips, otherwise the map would become unworkable and too detailed.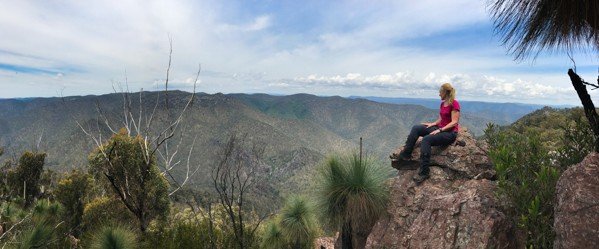 The map currently includes 58 multi-day walks across Australia and the links that appear when you zoom in and click on a particular track are generally the official website from the land manager (eg. National Parks) or by volunteer community organisations, such as Friends of the Bibbulmun Track. It links to this type of information to help independent walkers find the information they need to organise their own trips.
If you're not interested in planning and guiding your own trips, there are many excellent commercial tour operators across Australia who run trips on some of the most popular tracks noted.
Important Safety Bits
It's boring that I have to say this (I'd be irresponsible not to), but this map is only indicative of location and designed to be used purely as an inspiration and idea generating tool. It is not to be used for detailed planning or navigation as the plotting of the track lines are approximate and general only. More accurate information can be found by following the links in the pop-up boxes to official websites.
Although the pop-up boxes include information about the distances and average number of days needed for each trip, I have not included information about the difficulty or grading of each track. This key information needs to be researched by each person looking to do a particular track and should be found through official websites. Your own fitness and experience is only one consideration of many when deciding to undertake any bushwalk or hike.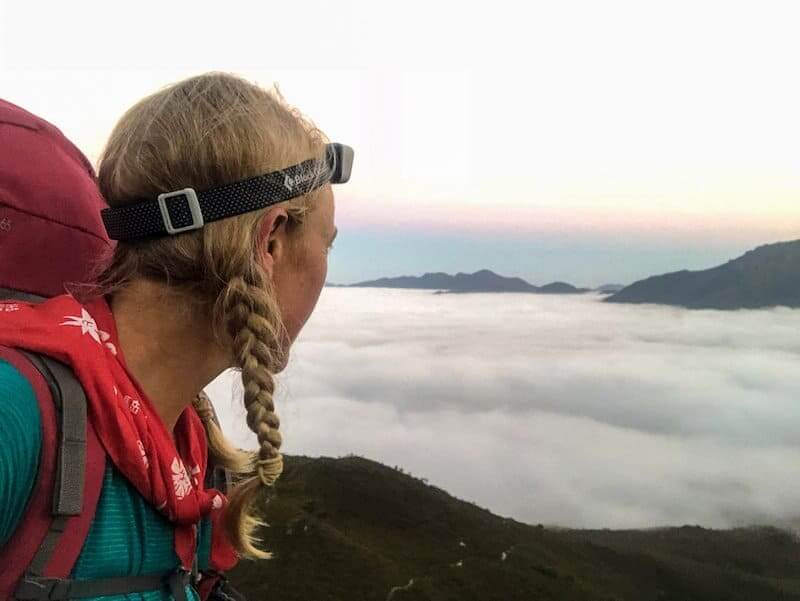 How to prepare and plan for multiday hikes in Australia
I'm so glad you've found yourself here on my website. I've poured months (actually years!) into trying to create a go-to resource with everything you'll need to plan, prepare and enjoy spending time hiking and bushwalking in the amazing great outdoors. A good place to start is here, which includes a handful of helpful tips, tricks, packing lists and info – great for the newbie and experienced bushwalker. There's over 200 articles on this site, plus a load of videos (both how-to and travel inspiration) on my YouTube channel.
Take a sec to look around the category headings at the top of this page. There's stuff on the basics of how-to (eg. How to choose hiking shoes), hiking food, gear reviews, tips for fitness and exercises for hikers, along with some inspo drawn from trips and adventures I've had.
Can you help make this map better?
There's no doubt there are loads of tracks and trails that I've missed. Do you know of something that should be included on the map, that has readily available information that is publicly accessible? Or do you have a photo (just one thanks) that is a great summary of one of the walks that you would like to see included in the pop-ups? If so, please drop me an email to: hello@lotsafreshair.com and I'll see if we can squeeze it in!