Hiking Gear Tip #4 – Piece of Closed Cell Foam Mat aka "Foamie"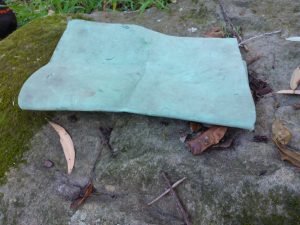 A very wise person once told me that everything in your pack should have more than one use. Well, I reckon it would be hard to find something in my backpack that has more uses than my humble foamie. Ah yes, with all the developments in sleeping mats over the years, the poor old foamie (CCF – Closed Cell Foam Mat) has copped a bit of flack and become the poor cousin to the schmancy inflatables that are around these days. Measuring 50cm x 35 cm (20″x 14″) and cut down from my first ever camping mat, here's some of the uses I've come up with: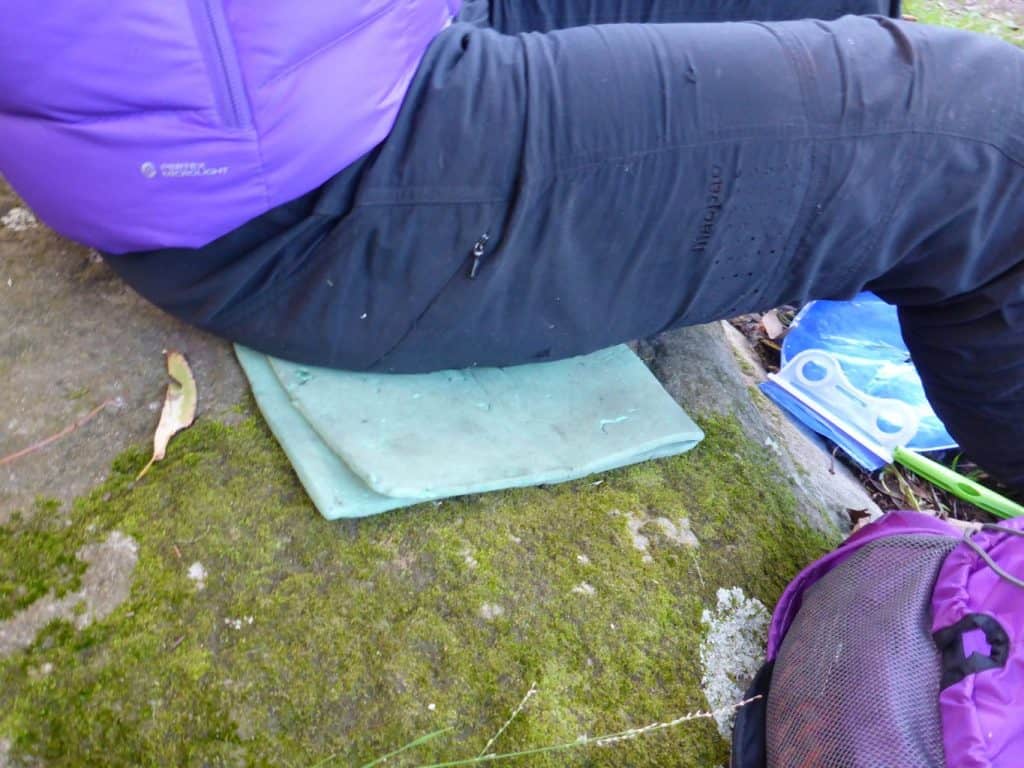 1. A Seat – How many of us have memories of our grandmother saying, 'don't sit on the cold ground, you'll get piles!'. Now, even though we've all proved that this was an old wives tale, just simply having a more comfy spot for morning tea whilst out hiking is enough to have me pack my foamie on both day hikes and extended trips.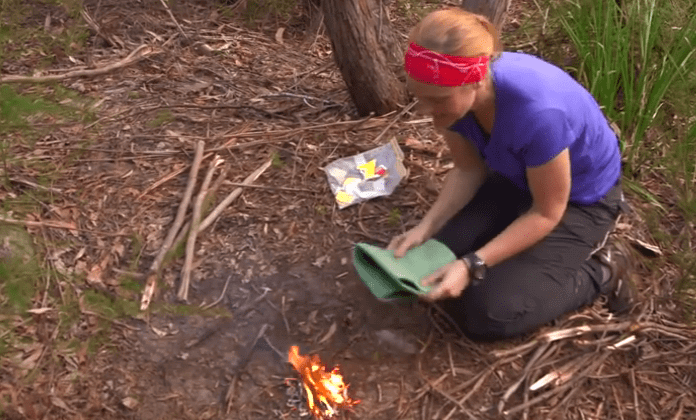 2. A Fire Starting "Flapper" – These make a great fan for getting more oxygen into the base of your fire when trying to get it going. Flap away! Check out my How to Light a Fire video for full instructions!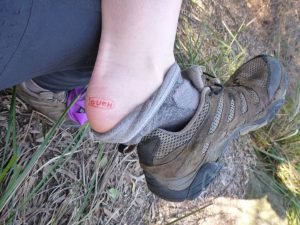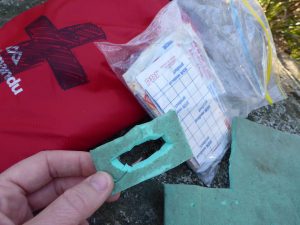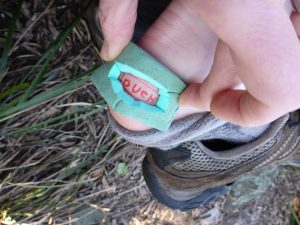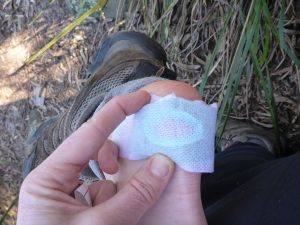 Blister Protection – Not so much a treatment, but a way of protecting a blister from further damage and helping alleviate pain if you need to keep walking on your blister… Simply cut a ring shape off the corner of your foamie and put it around the blister, then secure in place with something like Fixomul. Then, put your shoe back on and voila – no rubbing on your blister anymore!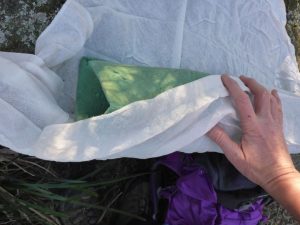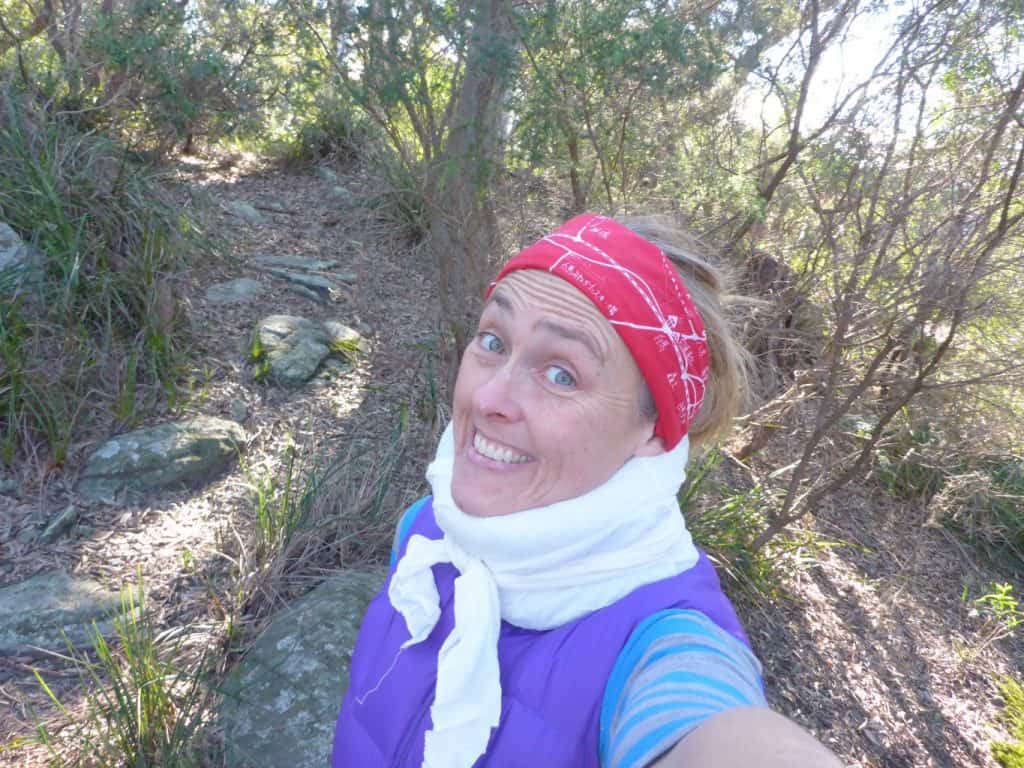 4. First Aid : Improvised Neck Brace – Out in the wilderness you need to be able to improvise when faced with injuries. By using one of your triangular bandages from your first aid kit, you can create a type of neck brace to support a casualty with a suspected spinal injury.
5. First Aid : Improvised Splint/Padding – Whilst not strictly rigid, a foamie can be used to help splint an injured limb, foot, hand/ankle or simply provide extra protection to an injury if you need to move the casualty. The other benefit is its insulating qualities to help keep the person warm.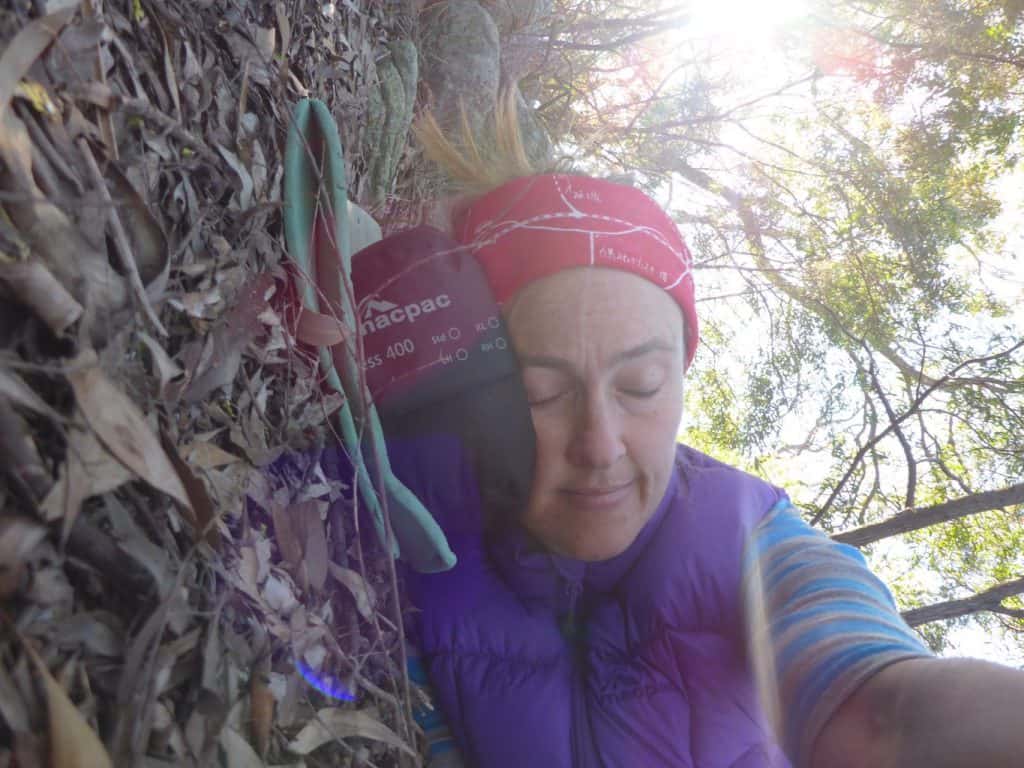 6. Pillow Insulation – For all you tall people out there (yes, I'm one of you!) you may find that the standard issue sleeping mats are sometimes a bit short. I like to use my sleeping bag cover as my pillow (stuffed with my down jacket or spare clothes), however it needs that extra bit of insulation from the cold that comes up from the ground. Therefore, I use my foamie between the ground and my pillow for extra warmth. Toastie!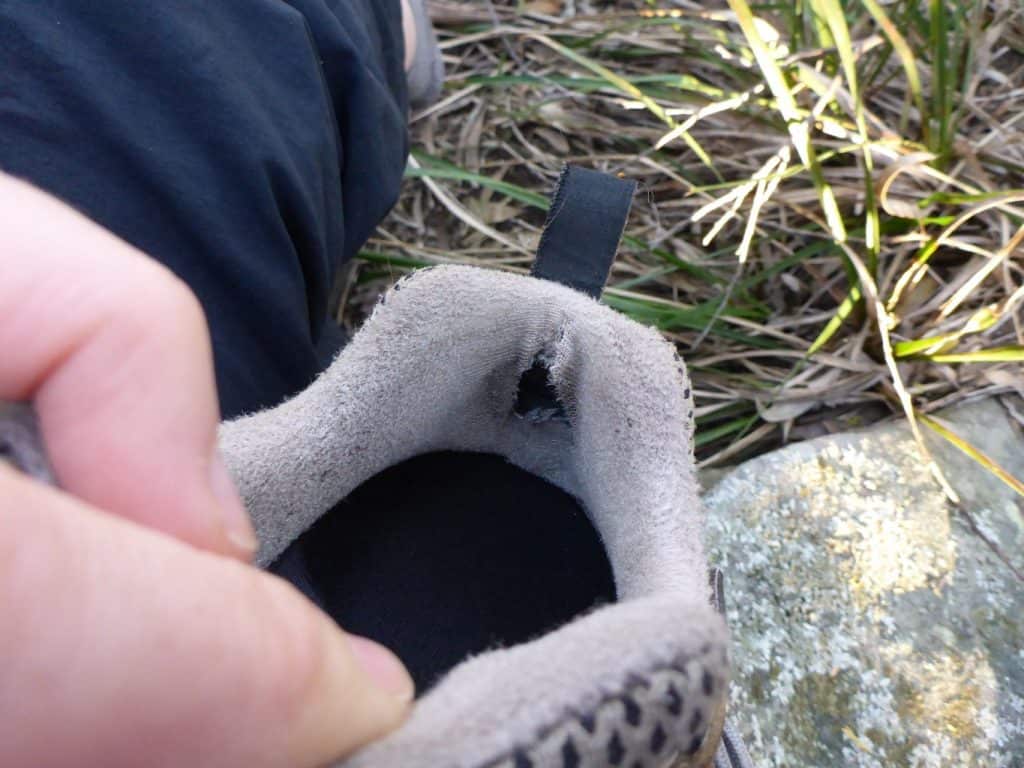 7. Shoe Repairs – Not that it should ever go that far before you update your shoes, but you can use bits of foamie cut to the right size to repair bits of your hiking shoes/boots. e.g. the ball of your foot might wear through or (more common) the lining on the inside of your shoes may deteriorate and cause a hot spot.
8. Extra Padding to Shoulder Straps – If you're new to hiking and find yourself on an overnight or extended trip and your pack isn't fitted or adjusted correctly, you may find the straps rubbing or uncomfortable. Try wrapping foamie around the straps for extra padding.
9. Keeping your water cool in Summer – Unless I'm saving space in my Macpac Tasman 45L and have stored the hydration pack inside the harness trampoline, I usually depart from packing tradition and keep my water bladder inside on the top of my pack. I wrap my foamie around it and it keeps my water cool throughout a hot day walking.
10. Insulating your Hydration Pack hose – I was super impressed a few years back when my friend Thorpie turned up on a walk in the middle of summer with the hose of his hydration bladder (ie. camelback) wrapped in a long strip of old foamie. Sure, some manufacturers now sell this type of thing commercially, but back then he was ahead of his time!
What about you? Do you have some other uses for old foamie that we can add to this list?