I have this thing for outdoor retailers. I know I'm not alone. Like your annoying Facebook friend (we all have one) who's mesmerised by the colours of Candy Crush and keeps sending you invites, I too am drawn to the bright colours of outdoors shops and when it comes to finding the right clothes for hiking, it's inevitable that we will all be drawn to these Meccas at one time or another.
From the first time I walked along Sydney's Kent Street, which is the veritable candy store of outdoor gear crack, to worshipping at the church of REI's flagship store in Seattle, where the concept of an indoor climbing wall is so passé, that they had to go bigger and better with an outdoor mountain bike trail that circuits the building, I knew I had a problem.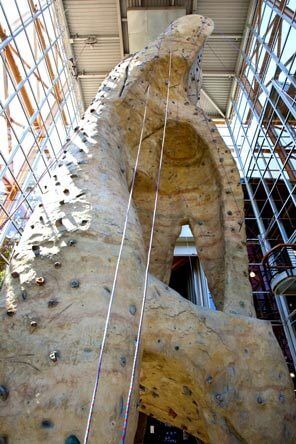 Thankfully, I was reared by the tightarse crusties in my bushwalking club, who held a clear disdain for the latest and greatest gear, preferring to visit their local St. Vincent de Paul or Salvation Army shop for their outdoor gear. They'd discuss the relative pros and cons of a 2nd hand cotton business shirt for offering sun protection with its collar raised and could watch a fire die out at night after hours of discussing the hallowed Dunlop Volley.
As much as I try to live with a conscious footprint for the cult of consumerism that we are surrounded by, the truth is that modern clothes for hiking have so many benefits over second hand business shirts, that a few well planned items, (with years of research behind their fabrics and construction) offers me a much more comfy (and safe) outdoors experience.
Now it's important to know that the majority of my hiking takes place in Australia, with temperatures between 0-35C (32-95F). But even with this diverse temperature range, I seem to be able to wear the same few items all year and season round.
Just like Shrek, best practice with outdoor clothing involves layers… Like an onion.
The concept involves 3 main layers.
1. Base Layer
The base layer is the one directly next to your skin and the main purpose of this layer is moisture management. It's all about fabrics designed to draw moisture (sweat) away from your body, so that you're not wearing damp clothes all day and getting cold.
The main fabrics for base layers are merino and synthetics.
My personal favourite is merino, not only as a natural fibre, but generally it's so lovely and soft and doesn't leave you stinking of B.O. after a day out in nature, like its synthetic competition does.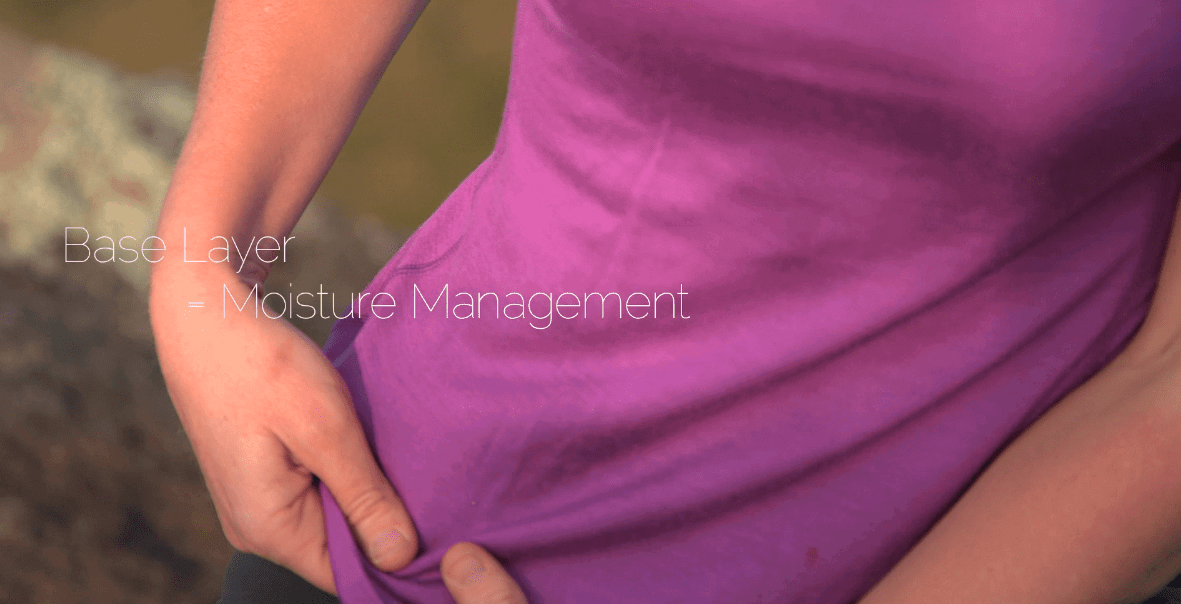 I wear a merino t-shirt all year round and only in the cooler months of winter will I change this to a long sleeve t-shirt. Because of the style of walking I like to do, as soon as I start walking, I'll be building a sweat within the first 1km.
The downsides to the lovely feel of Merino, is that it can tend to not be as tough and hardwearing as synthetic. You might notice this around the straps on a backpack or especially if you walk off-track through scrub.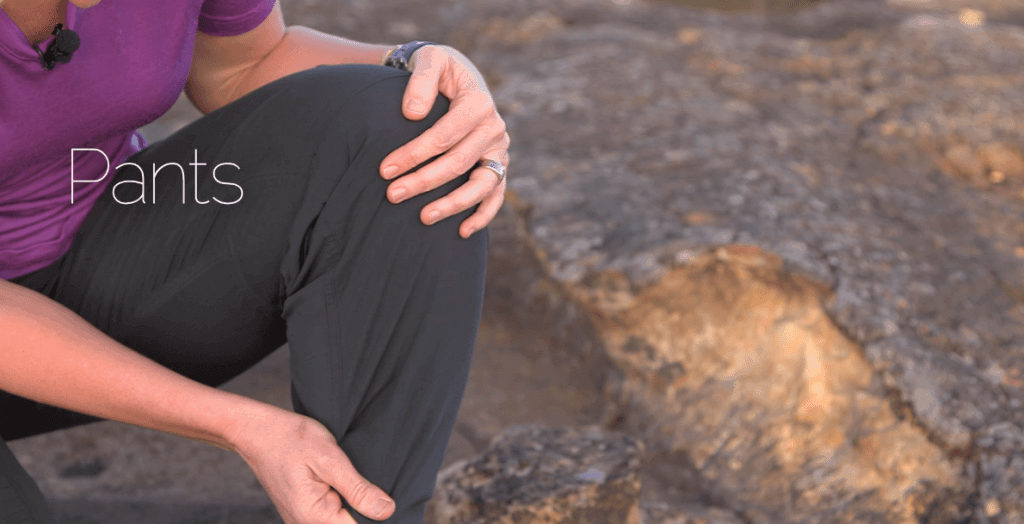 Base layer for the bottoms is simply a pair of hiking pants. All year round I wear the same quick drying, lightweight, slightly stretchy pants. In cold weather I might start the day with a base layer underneath of merino leggings "thermals", which generally need to be de-layered (removed) within that first 1km.
At night time, after setting up camp, I'll change into my "night base layer", which is simply a fresh set of merino leggings and long sleeve merino top. Simply, a set of thermals.
2. Mid Layer
The mid layer is all about warmth and goes over the base layer.
Common fabrics for mid layers are again merino, fleece (synthetic) or down.
For me, I love a down (aka puffer) jacket due to their ability to be squished into very small spaces (they're great to squeeze down around your other gear in your pack) and are lightweight. However, they generally don't like getting wet, so a good shell layer is essential to ensure they still keep you warm in the rain.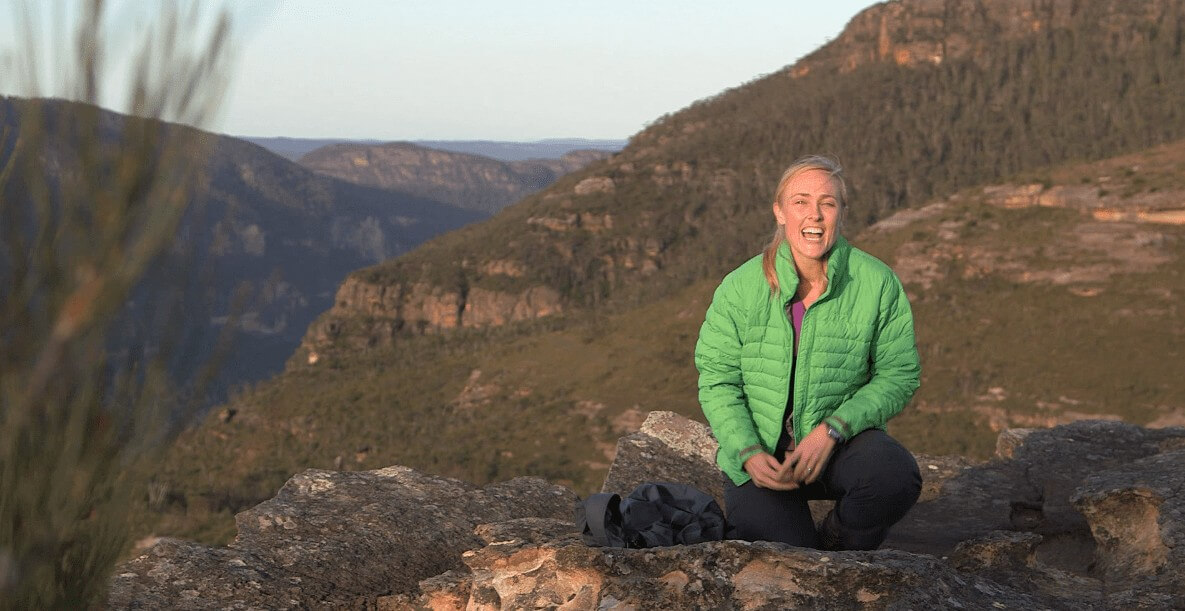 All fabrics have positives and negatives, so as with everything I talk about, it's important to find out what works for you and the environments that you'll be in.
3. Shell Layer
The Shell or outer layer, is designed to protect you from the elements. In days gone by this could be a heavy oiled japara. (Wow, there's a word that makes me think of New Zealand!) I guess the Aussie equivalent is the Drizabone. Sure these lead-bellies kept the rain off on horse back, but boy they're heavy and bulky.
Thank goodness for all those sciencey-type folk who spent years looking at waterproof fabrics and now, breathable as well. We've probably all called our raincoat a Goretex at times, but thankfully there have been more advances since this fabric was the bees knees.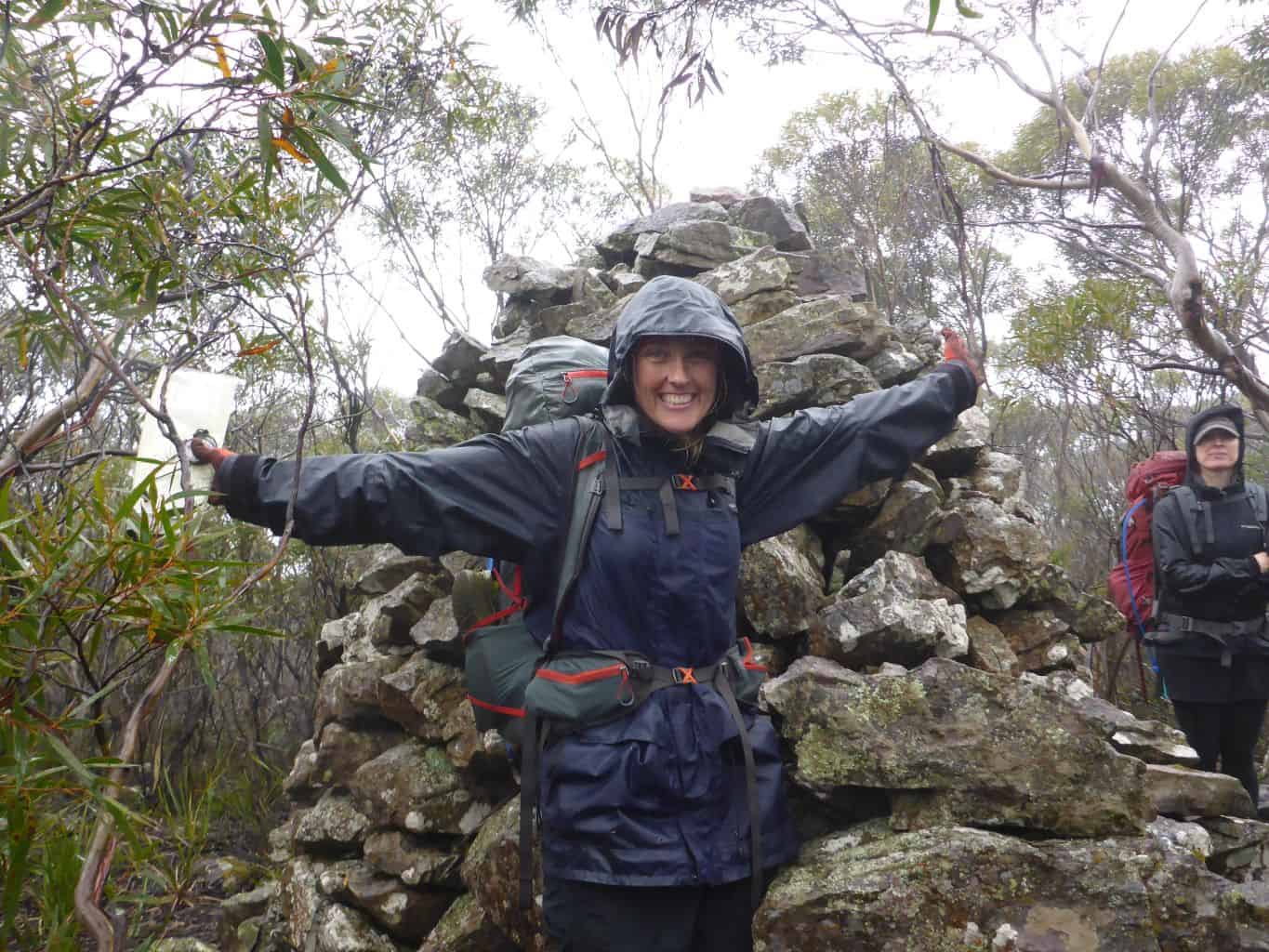 Goretex, eVent and Hydranaute are now staples of the rain jacket shelves in our retailers. Oh and not just rain jackets, but rain pants also make up part of a full Shell Layer of gear.
The holy grail in my mind, is a rain jacket that is not only waterproof, but draws the sweat and moisture from inside the jacket to the outside – meaning its breathability. This is particularly important in Aussie conditions where during our big February summer storms it will be pouring, whilst also 95% humidity and still 30C. I've been known to just not bother with a jacket as I end up just as wet inside the jacket as if I wasn't wearing one at all! Just about every manufacturer will tell you that their particular fabric can accommodate this, but I'm on my search to find the best one… More on that another time!
4. Accessories
The other layer to consider and put into your wardrobe is accessories. Things like:
hats/beanies
underwear
socks
gloves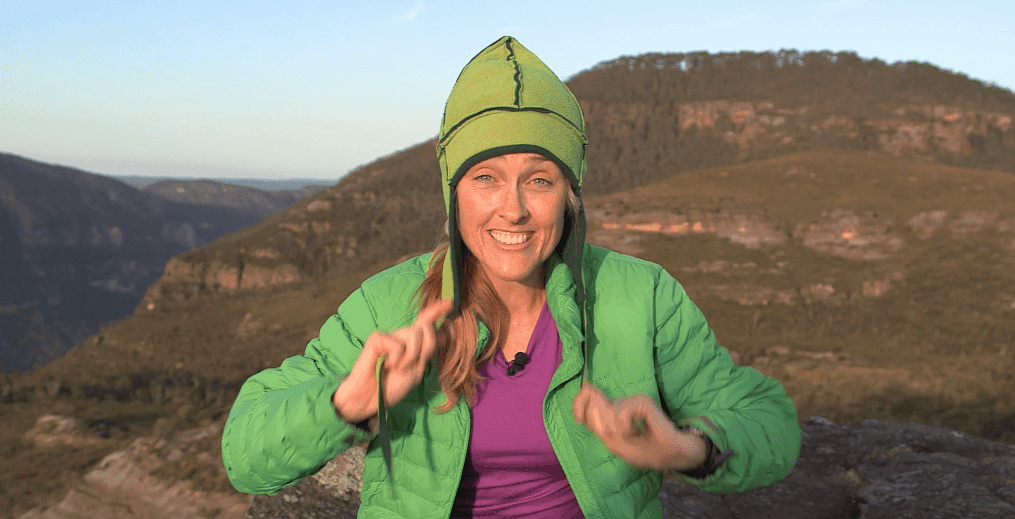 And because you all know I love a good safety tip, I am a massive fan of wearing colour in the wilderness. Being in search and rescue, I can't tell you how often we've turned up for a search and been told that the missing hiker was wearing a grey or khaki shirt or worse, camo!
So next time you're shopping, choose the brightest colours you can and use safety as your excuse for pitching that yellow, pink and orange ensemble you've always wanted to try.