I've always got a handful or two of scroggin in my pack, along with muesli bars as snacks when I'm hiking. Then I came across this recipe from the lovely folk at Mediterranean Market in Queenstown, NZ for Scroggin Cookies (ie. Biscuits) and thought I'd give it a whirl.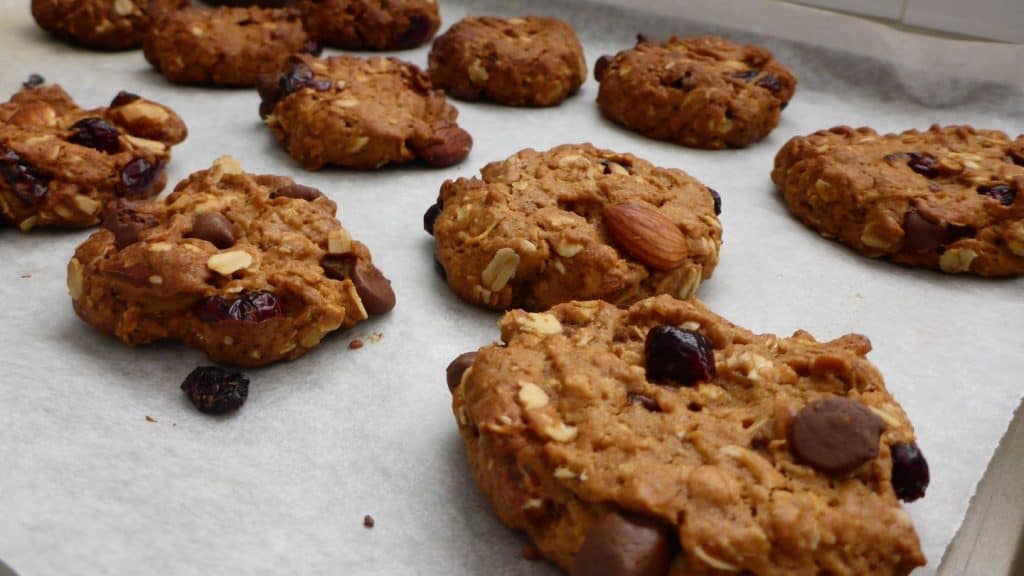 I decided to change the recipe a bit to reduce the amount of sugar and they turned out a treat! Delicious, easy, quick and full of good stuff.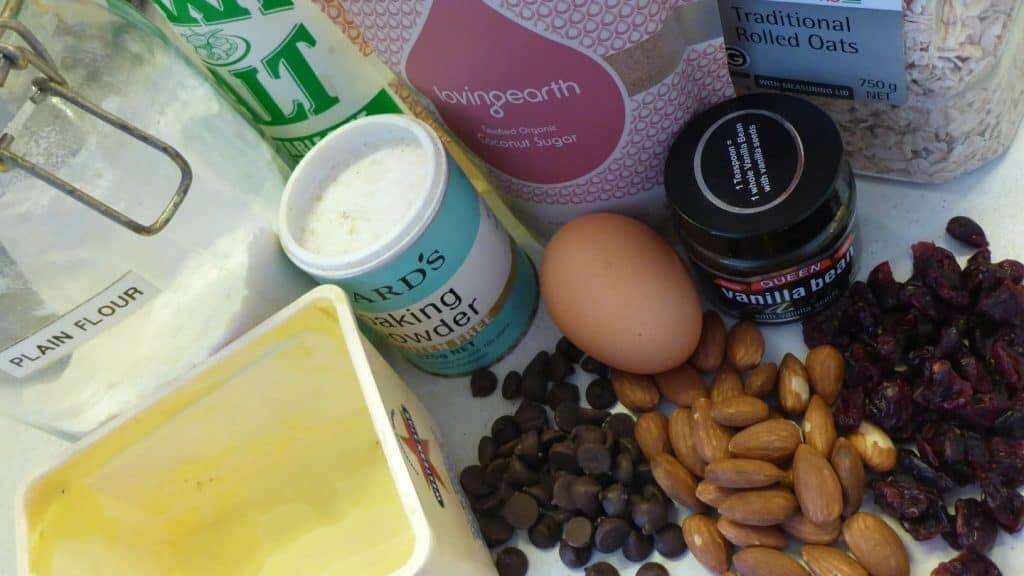 Dry Ingredients
3/4 cup coconut sugar (great sugar alternative from health food stores)
1/4 tsp salt
1 cup rolled oats
1/4 cup craisins
1/4 cup toasted whole almonds
1/4 cup dark chocolate chips
1 cup flour
1 tsp baking soda
Wet Ingredients
1 egg
75g melted butter
1 tsp vanilla essence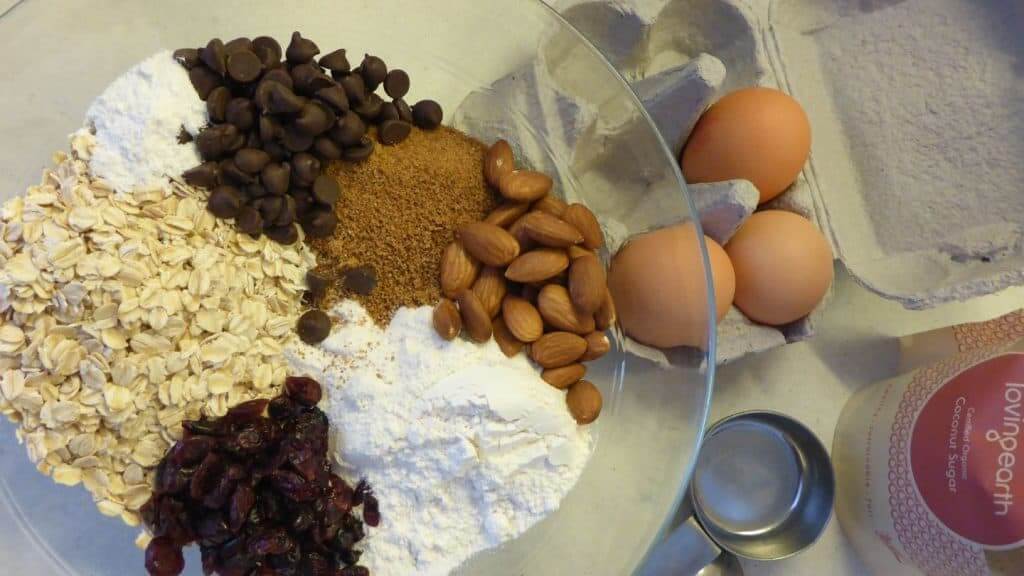 Method
Preheat oven to 180c (350F)
Mix all the dry ingredients into a bowl
Add the melted butter, vanilla essence and the slightly beaten egg. Mix well until the dough is smooth.
Roll the biscuits in your hands into golf ball sized balls and place on a greased or baking paper lined tray. Flatten slightly with a fork.
Bake for approximately 20 minutes or until golden.