I've never really thought of the outdoors or the concept of adventure as having a gender. I go out there and experience wild places just the same as my male friends do, seeing the same things, hearing the same things, placing our feet and hands in the same places.
However, I've been thinking a bit lately about the things I feel in these places and I'm wondering if they're unique to being female and simply because I've got the requisite 'bits', means I might perceive things differently. One thing I'm acutely aware of is the perception of female trip leaders.
When I'm guiding trips, I don't see myself as any particular gender, I just do the job. But it's in speaking with female friends (who would make excellent leaders and guides) that I hear things that concern me. I'm trying to encourage them to step up and lead some walks, but their reasons and past experiences on trips has put some of them off.
I've just come back from a quick trip to New Zealand and was gobsmacked when I heard one of the other participants ask the female guide, 'Are we going to have a guide for our snow-shoe walk today?'
What might surprise you, is that this comment was from another woman and this echoes some of my friends experiences whilst trying to lead trips – it's not necessarily the men who give them a hard time and question their decisions or experience, it's often other women.
Ouch!
It's these types of discussions, that cross over from our outdoor lives into our everyday – families, relationships and career – that bring home to me the fact that indeed my gender does affect my perceptions and experiences of the world, including making my outdoor life as a female unique from our male buddies.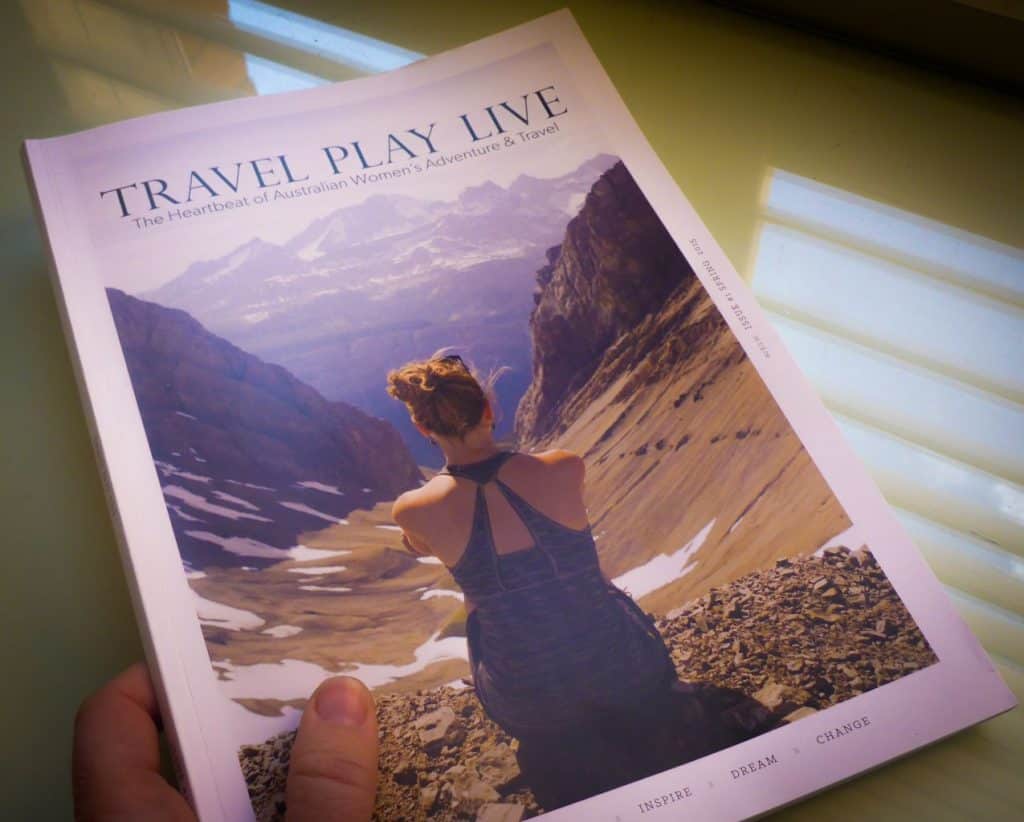 This is why I'm so excited for the launch of the new Travel Play Live magazine – Australia's first adventure and travel magazine for women.
They've just launched and I was completely stoked to come on board as one of their regular contributors and to be honest, super humbled by the incredible calibre of other women in this first issue that my words get to sit alongside.
Amy, the Editor, kicked off the first pages with a great old African proverb:
"If you want to go fast, go alone. If you want to go far, go together."
This rings true in how we should support aspiring female trip leaders and also how Amy and her collaborator, Kerryann, have established their magazine in a supportive and collaborative way.
I received mine yesterday and am so impressed with the quality of the design and content (and I don't mean my piece!). It's definitely one of those publications that you read cover to cover and I can't wait to see how it evolves, grows and develops over the coming issues.