I've always thought that the concept of cutting off your toothbrush handle to reduce space and weight in your pack was either a joke, or a bit of an urban myth.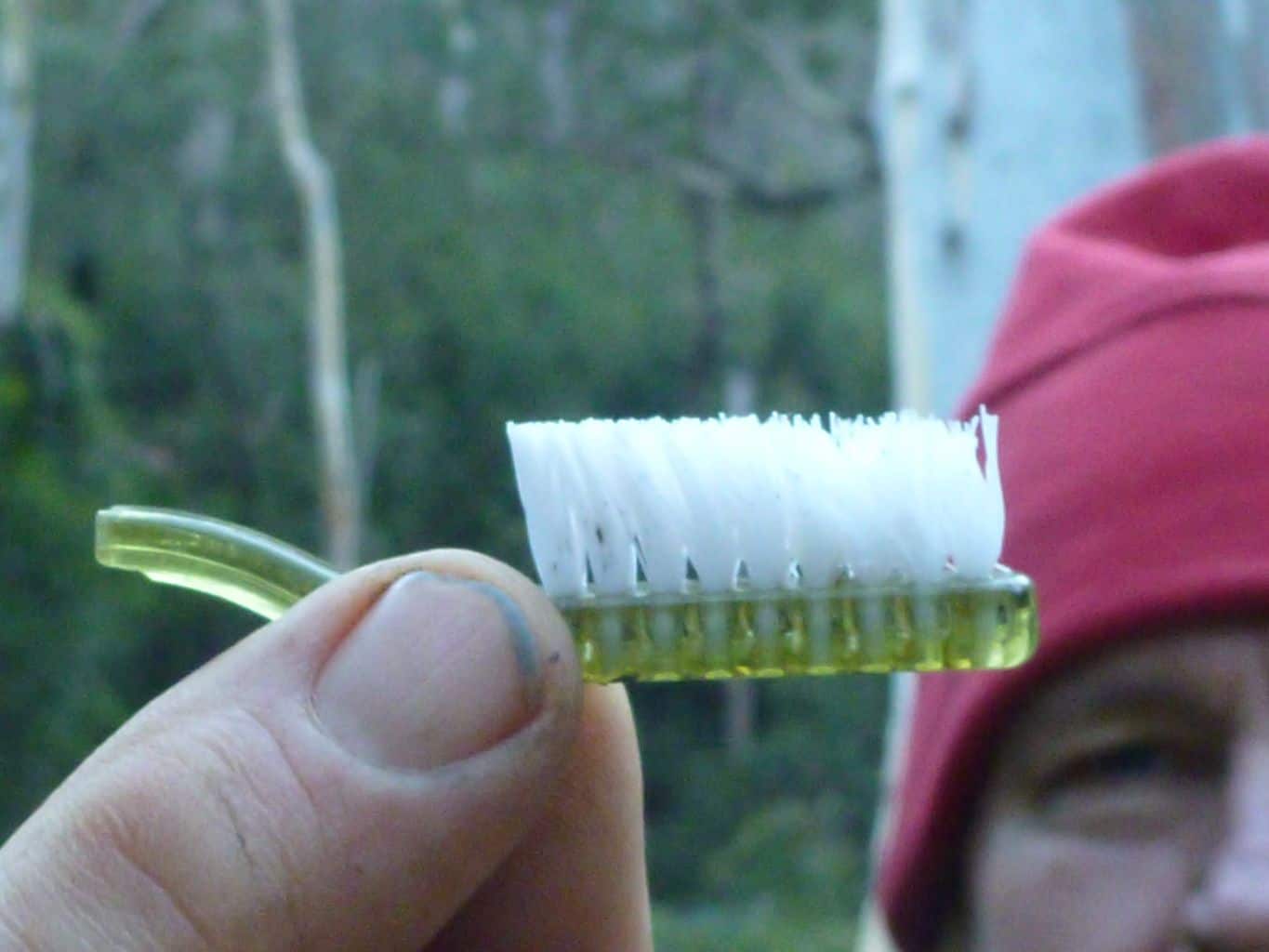 However, as you can see from this shot taken in the Grose Valley last weekend, my mate Dr Tim has proven that it is in fact, a reality.
There are downsides however, as he reports that it's actually quite tricky to clean your teeth (especially the back ones) without the leverage that a handle gives you…
… who knew?