"What's in a name? That which we call a rose by any other word would smell as sweet."... or so Juliet said to Romeo in the 1500's. Jump to today and think about places around you, your town, your favourite lookout, river, ridge or mountain. Just like Shakespeare's classic tale, there's a story behind every one. Tales of heroism, mystery, intrigue or politics. Money, betrayal, adventure or pioneers and these stories behind places names can help us understand the history and geography of a place to a much deeper level.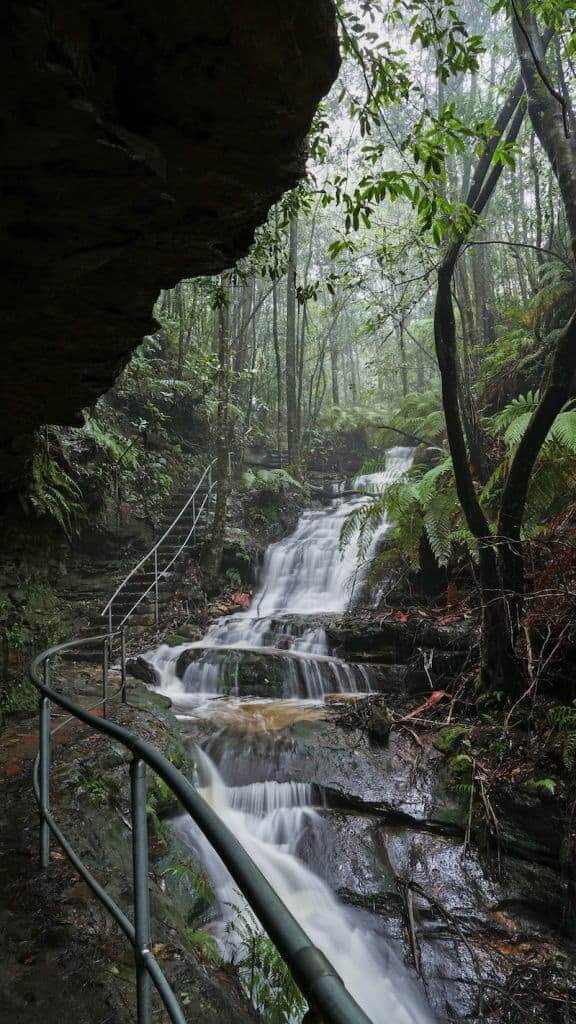 Blue Mountains Place Names
Here in the Blue Mountains, we're surrounded by places of all those types. From Traditional Owner Gundungurra or Dharug names like Godoomba, with ancient meanings and stories of their own, to classic whitefella descriptions, such as a place we often take for granted, "Blue Mountain GR617 658"… yes, the Blue Mountain.**
Thankfully, there are people even more obsessed with place names than I am and so from the Bush Explorers stable (prolific bushwalking researchers and guidebook writers) of Brian Fox, Michael Keats OAM and John Fox comes their latest gift to our community, the "Blue Mountains Geographical Encyclopaedia."
If you were lucky enough to get your hands on the original, "Blue Mountains Geographical Dictionary", (Brian Fox, 2006), then you're going to love this complete re-write and update. In fact, these two books are so different, it's no wonder they upgraded it from a simple 'dictionary' to an 'encyclopaedia'!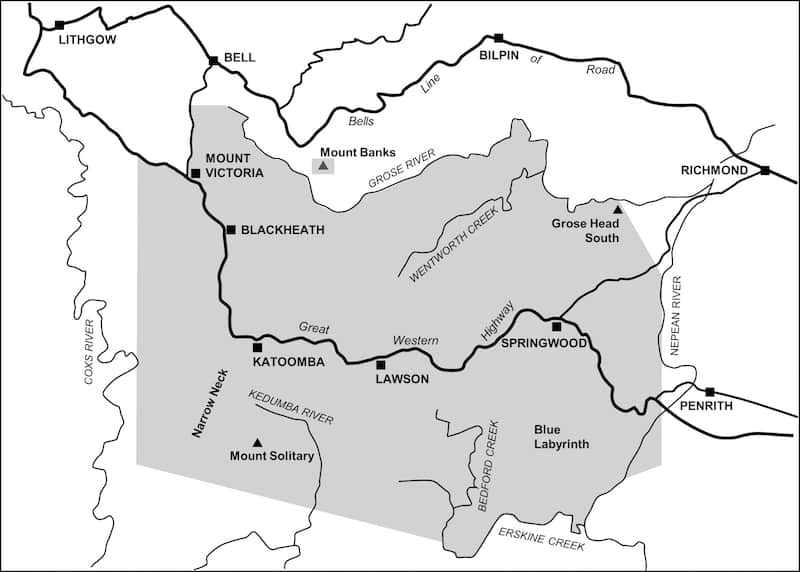 544 pages loaded with colour photos, maps, descriptions, history and 6 digit grid references to help build your lifetime (actually, several lifetimes worth) of bucketlist bushwalks and hikes. From Mount Victoria in the west to the Nepean River to the east, The Grose River in the north to Erskine Creek in the south, there's something for every bushwalker or hiker, local or Blue Mountains lover and historians. It's the kind of Blue Mountains reference guide that should sit on every NSW bushwalker's shelf or coffee table.
This hardcover, 4cm thick tome, holds 2,700 place names and 2,700 stories. It's a testament to the dedication, detail and unwavering research that according to Brian Fox, has been "twenty years in the making".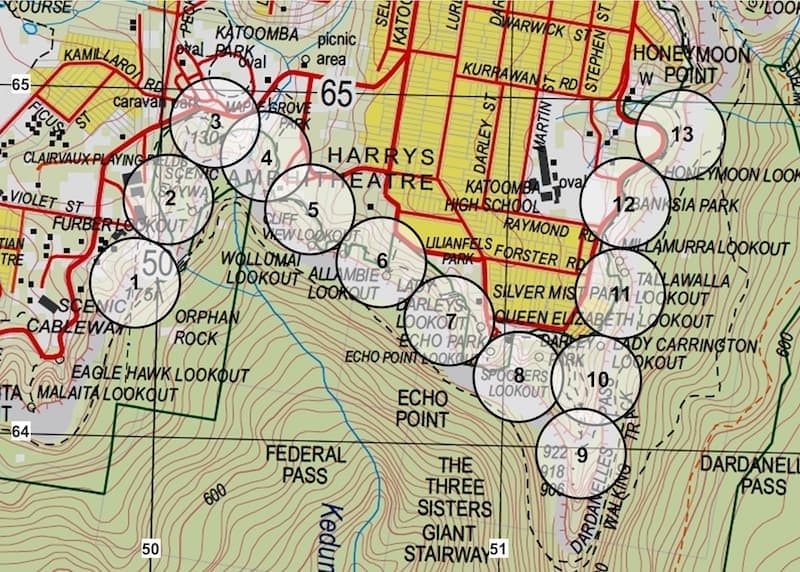 About Brian Fox
With a background in GIS at the Lands Department (aka Central Mapping Authority, aka Land & Property Information), Brian's curiosity with Blue Mountains place names was originally piqued when he worked on the 1:25,000 Katoomba 3rd Edition topographic map. The map project took two years, developing the new protocols and processes involved in bringing mapping into the digital age and was the foundation for modern NSW toppo's that we have today.
One day, whilst pouring over endless tiny details, he wondered about the name of the road that traverses the iconic Narrowneck Plateau, 'Glenraphael Drive'.
According to the encyclopaedia (which has four references for Glenraphael – a Creek, Falls, Head and Swamp), they're all named after Raphael (Ray) Clarence Doyle (1891-1972), who was one of the original members of the Mountain Trails Club. Formed in 1914, they were one of the first bushwalking clubs in Australia.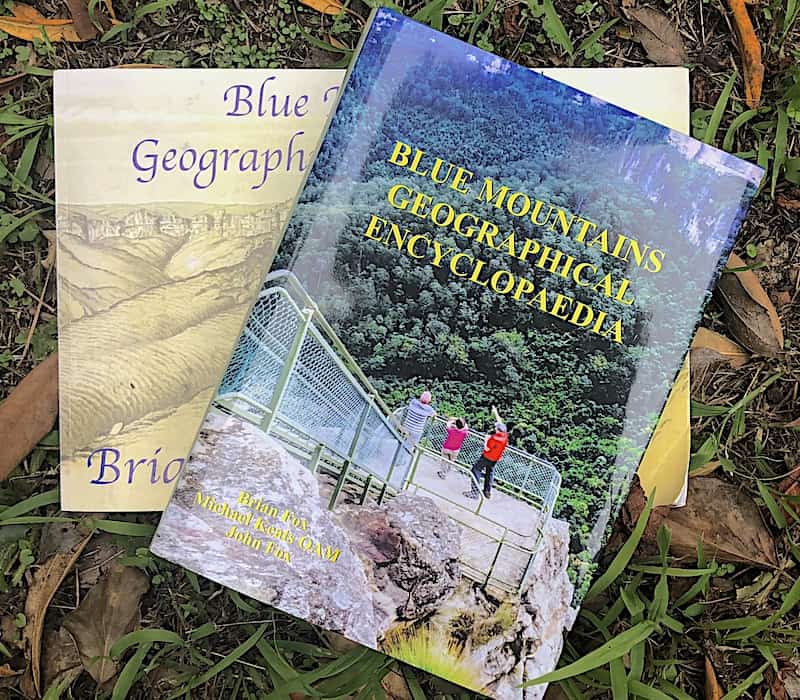 Blue Mountains Geographical Encyclopaedia
You can get your hands on your own copy at a number of Blue Mountains bookshops or online at The Bush Explorers site.
GIVEAWAY:  Thanks to the lovely authors (who I am blessed to call friends), I have one copy to give away to a LotsaFreshAir reader. All you need to do is enter your details and tell me your favourite Blue Mountains place name and why it's important to you, in 50 words or less. Entries close midnight AEST, 30th April.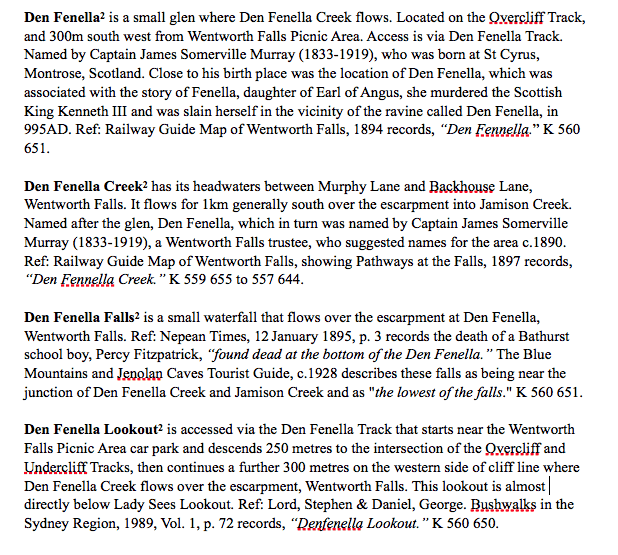 ** Don't bother making pilgrimage, it's one of those spots that's sure to disappoint.