You'd have to be living on another planet to not be aware of the bushfires that swept across large parts of Australia, during the summer of 2019-2020. As bushwalkers and hikers, we watched on as areas we loved were reduced to blackened moonscapes, only imagining how much harder it was (and still is) for people who lost homes, businesses and loved ones.
The closures of wild and natural areas such as national parks and state forests is essential for not only human safety, but to allow these precious damaged areas to recover.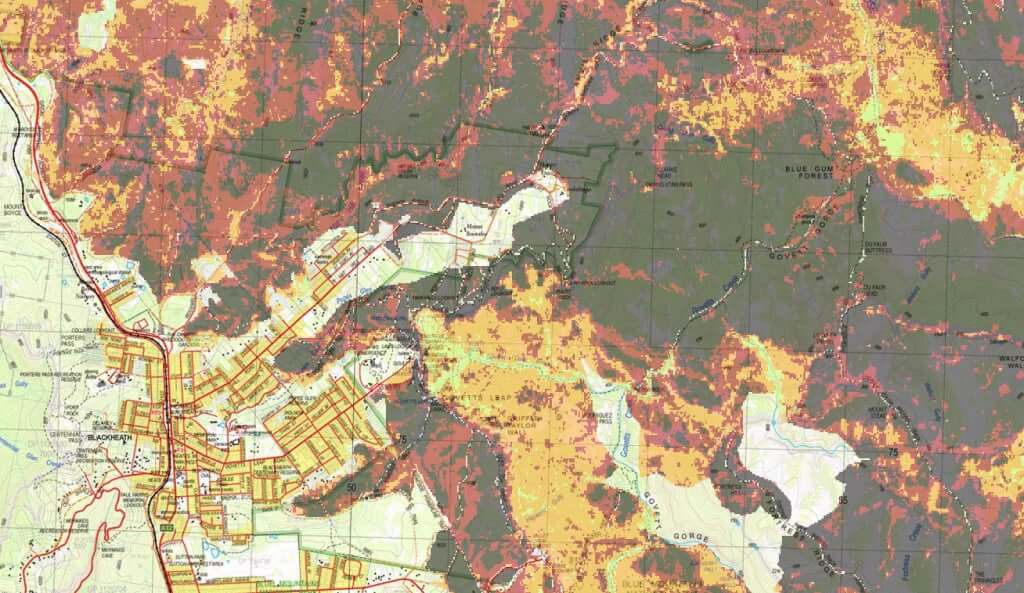 Now that areas are starting to re-open and (pending covid or other restrictions) we're able to get out into our wonderful wilderness again, it makes sense for us to plan trips and adventures that avoid burnt areas… but we need a burnt areas map!
How to find out what isn't burnt
After asking around for months and not coming up with anything that delivered the research tool I was looking for, my mate Jo (of many bushwalking adventures and all-round shenanigans… especially GIS) told me about GEEBAM (Google Earth Engine Burnt Area Map). It's a freakin revelation!
Developed by UNSW and the Department of Planning Infrastructure and Environment (DPIE), this useful tool is able to find out where bushfires in NSW have affected vegetation, it's type and to what extent. Pretty powerful stuff.
Housed within the SEED portal (Sharing and Enabling Environmental Data), it's a great tool for learning more about the diverse environments within NSW and for planning bushwalks in open parks and reserves that may have been fire affected.
It's pretty data heavy, so the link can take a second to load, depending on your speeds. Check it out here.
If you know of similar tools for other states across Australia, please drop me a line so we can help spread to word!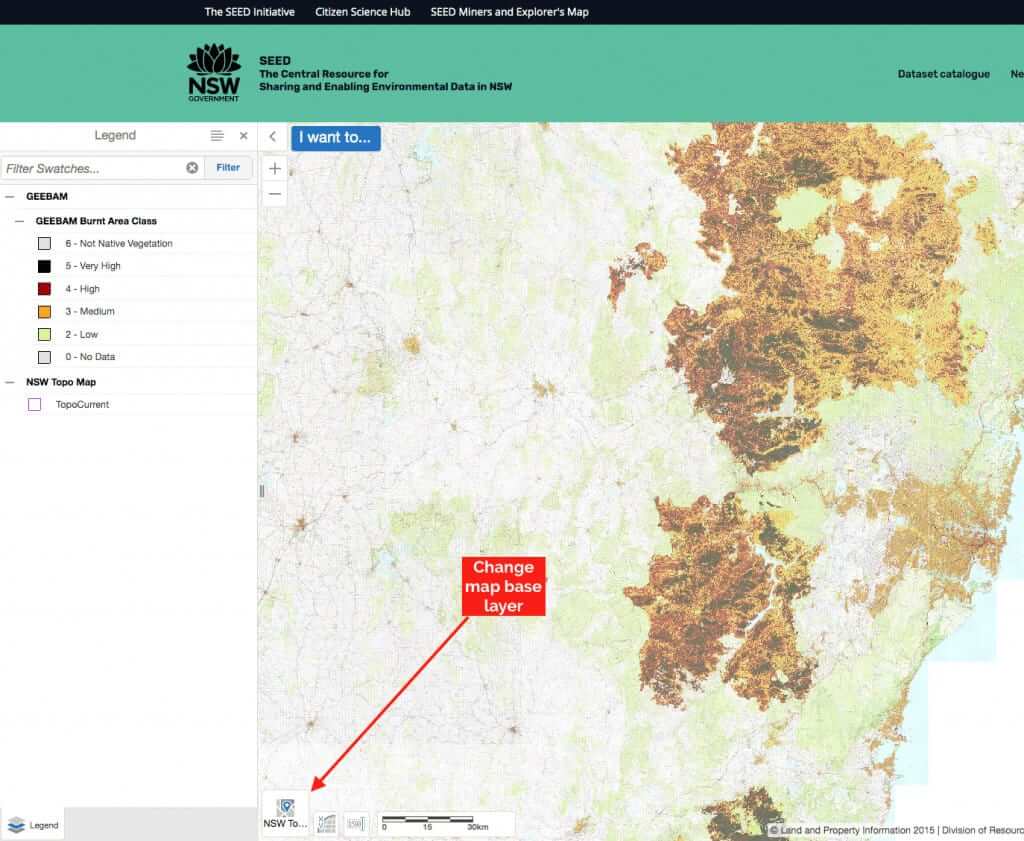 What map base layers are available with GEEBAM?
The base map that loads with the tool is set to our old mate, Open Street Map. By clicking the large base layer icon to the bottom left of the map image, you can choose from:
NSW Base map
NSW Orthophoto image
NSW Topographic (whoop whoop)
World Topographic
World Street map
Open Street Maps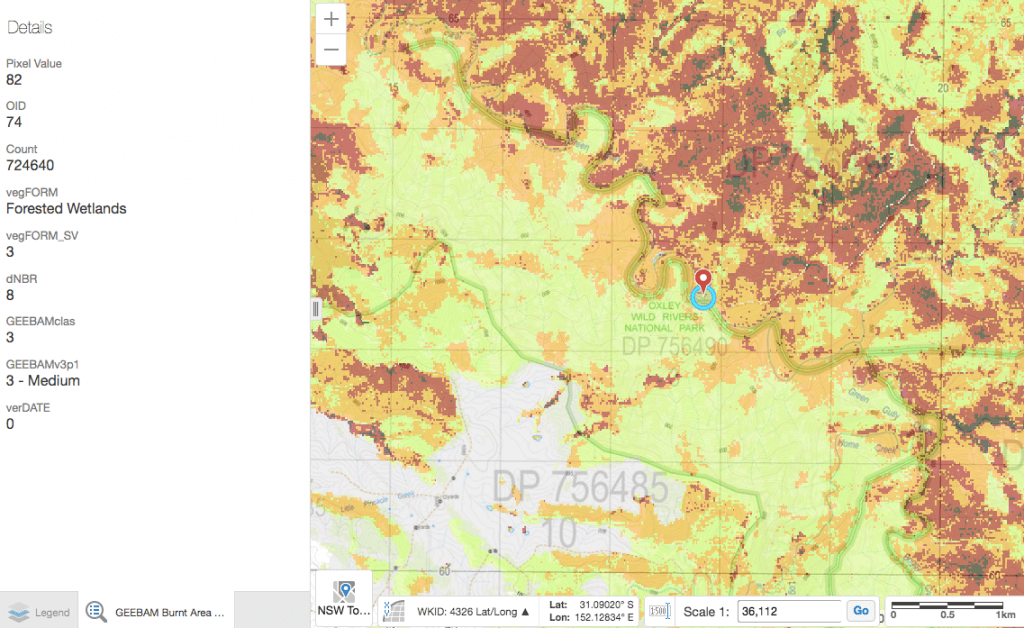 Other helpful resources