If you're looking for a simple hiking dessert recipe, that gives a burst of chocolate goodness along with nutrients like potassium and magnesium (great after exercise), then I've got just the thing.
If you're worried about carrying a fresh banana in your pack, I've found that if you pack a slightly under-ripened banana and pop it at the top (I push mine down the side a little) and remember not to put anything on top of it, they keep pretty well for a day. Actually, even if they are a little mushy and black, it won't matter once you get cracking with this delicious hiking dessert recipe!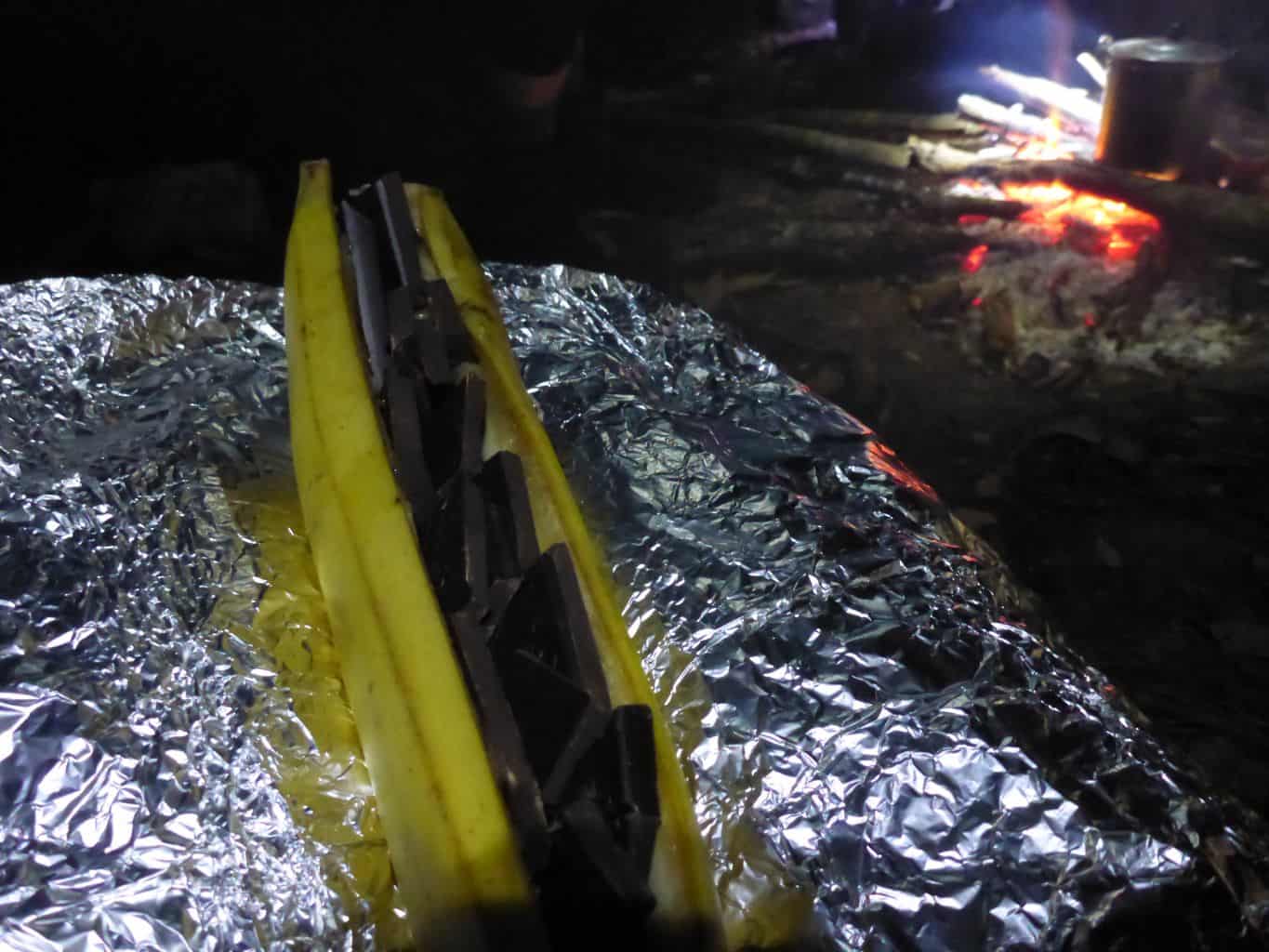 Ingredients
1 banana per person (each person can carry their own to share the weight)
70% dark chocolate (I use Lindt) *
30cm square piece of aluminium foil
30ml Rum (or your liqueur of choice) Baileys, Frangelico or Cointreau would also be great
*Alternative: Choc coated cranberries are good too!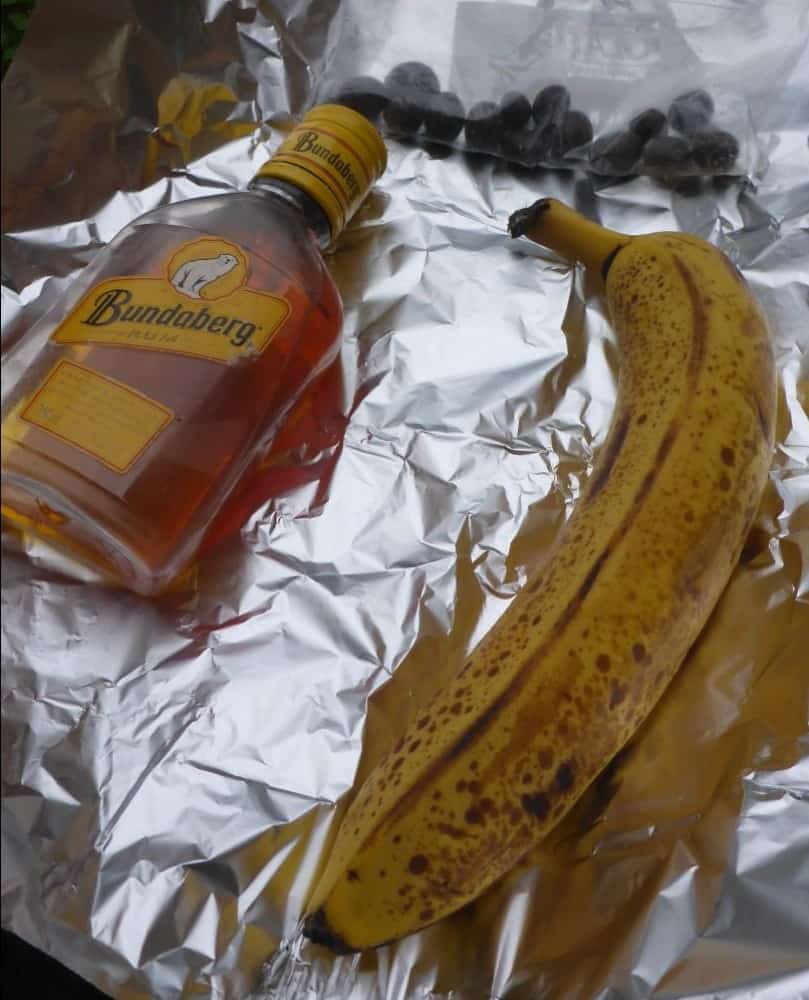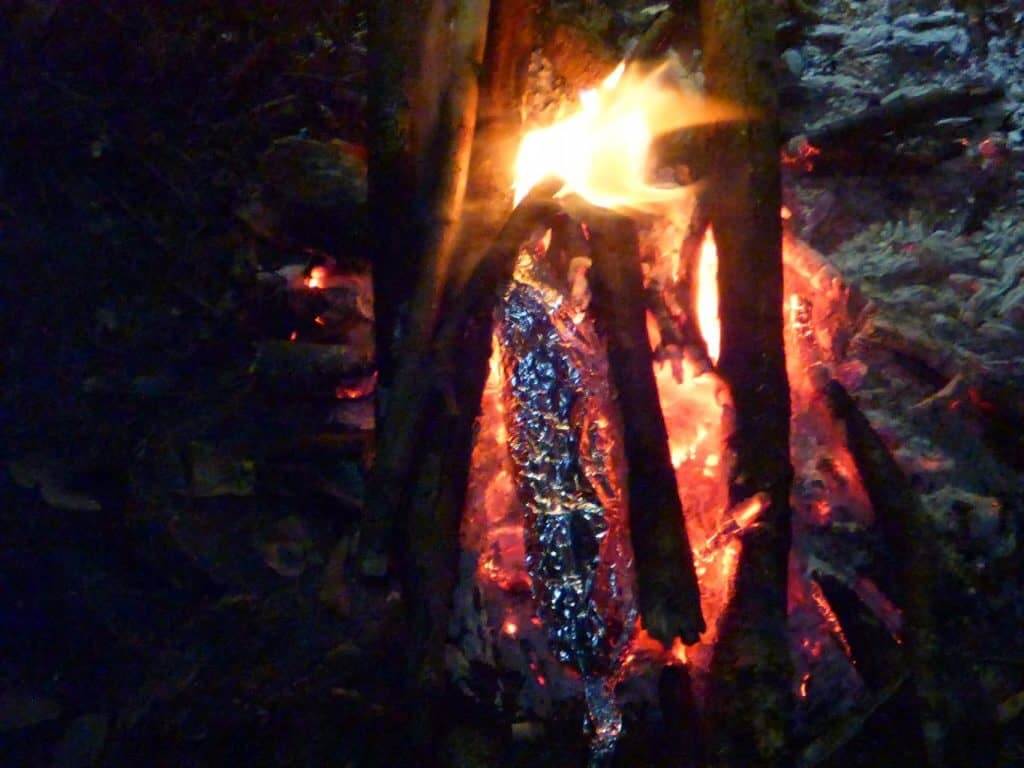 Method
Keeping the skin on the banana, insert your knife and slice along the length of the banana without pushing the knife all the way through to the other side.
Gently open the banana up just wide enough to push the chocolate pieces into the opening, along the full length of the banana.
Place the choc-filled banana into the centre of the foil and drizzle half the liqueur along the top of the chocolate pieces.
Gently try to close the banana skin over the cut.
Wrap the foil in a bon-bon style around the banana, keeping it upright so the liqueur doesn't run out.
Place onto the hot coals of the campfire for around 20mins or until the chocolate is melted and the banana is all warm, mushy and fabulous.
Remove from coals, open the foil and banana gently and drizzle the remaining half of the liqueur over the insides.
Allow to cool slightly, then take a spoon and enter heaven.
For loads more ideas for hiking desserts and other food that works in wild places, checkout these two great recipe books by passionate Aussie hikers or more food ideas here in my website: