Who doesn't love outdoor gear, eh? Until social media came along, I didn't know that anything could be more addictive, time consuming (or dangerous to the credit card!) than wandering through an outdoors store.
Since falling in love with wild places I've accumulated quite a bit of stuff, but when I was just getting started, I was simply looking for advice to get through the gopple-de-gook of retail shop assistants desire to get a sale. I just needed good stuff that was tough enough to handle the Aussie bush and wasn't going to break the bank.
On the advice of much more experienced people than me, my first purchase was a backpack from Macpac, and I haven't looked back. In fact, I now own three of them and they've all got adventures and stories to tell.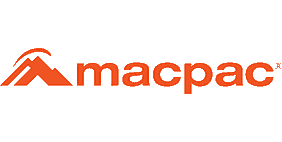 Therefore, I'm super excited to announce that I've been appointed one of Macpac's ambassadors.
I thought carefully about aligning myself with any brands, but as you can see, this is a product that I genuinely use every time I go out bush and one that I'm happy to be aligned with.
One of the things that I'm looking forward to, is being able to provide them with honest feedback on the products from gear tests, along with suggestions of how the products could be made even better than they already are.
Don't worry everyone, I'll always be honest. If I don't think something is up to scratch – I'll say so!