Introduction to the Green Gully Track
To the untrained eye, New South Wales seems to lag behind other Australian states in having a collection of well publicised, multi-day hikes. Let's be honest. We know. I've lost count of the number of times I've heard the conversation of 'Why can't we be more like Tasmania?' Or 'Why is NSW the only state that doesn't have a product offering in the Great Walks of Australia (Tourism Australia) brand collection?'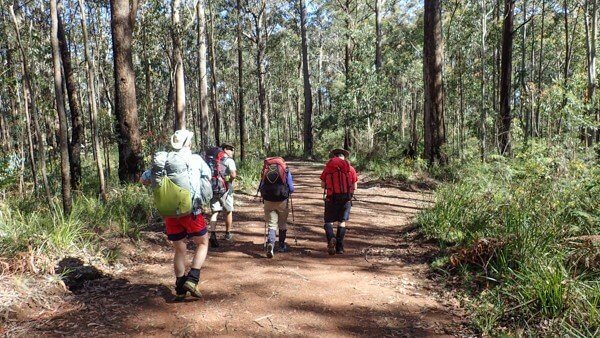 Is it any wonder then, that an appropriate amount of hoo-haa was made when the Green Gully Track was opened in 2011.
This 65km track is described as challenging by National Parks and given some of the entries in the logbooks at each of the huts, there are many who felt it even exceeded this category.
It's situated roughly half-way between Port Macquarie and Walcha on the Oxley Highway. This gives drivers from Sydney (7 hrs) the options of driving via Walcha or Thunderbolts Way or the Pacific Highway via Wauchope.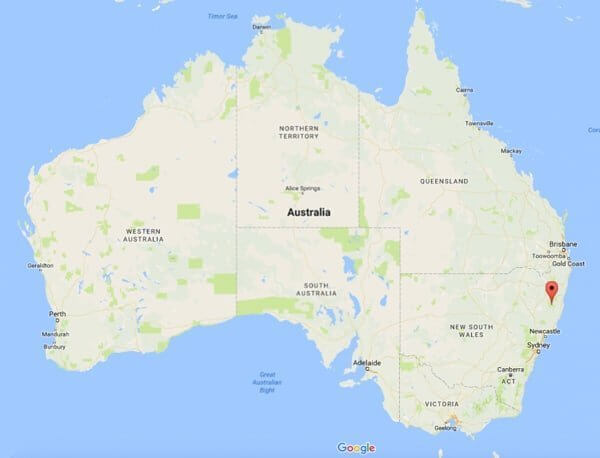 For anyone thinking about doing the Green Gully Track, there's a few key things you need to know.
The track is located within

Declared Wilderness

. This means that it is not only a National Park, but has an additional level of control and protection granted to it. This legislative declaration governs the way in which the track is operated and maintained. Principally, the Wilderness Act of NSW (1987) states that

Wilderness

is (amongst other things) to provide, "opportunities for solitude and appropriate self-reliant recreation". It's important for walkers to realise that this means you need to be self-sufficient in what you carry and not to expect a ranger or other support at the huts. In fact, one of the great things about the way this track is managed, is that because of the booking system in place, you won't see another person whilst you're out there.
Of the four days you'll be walking along the track, 2.5 of those are spent walking on management (fire) trails. For experienced bushwalkers, this could come as a surprise and potential for disappointment if you prefer single trail or off-track.
There's no need to carry a tent, sleeping mat, stove or kitchen gear as accommodation is provided in refurbished historical cattleman's huts. Yes, that means more room for chocolate and wine.
Day 1 –    18.1kms    +502m -624m
Day 2 –    14kms      +451m -1033m
Day 3 –    13.6kms    +407m -206m
Day 4 –    16.9kms    +1043m –461m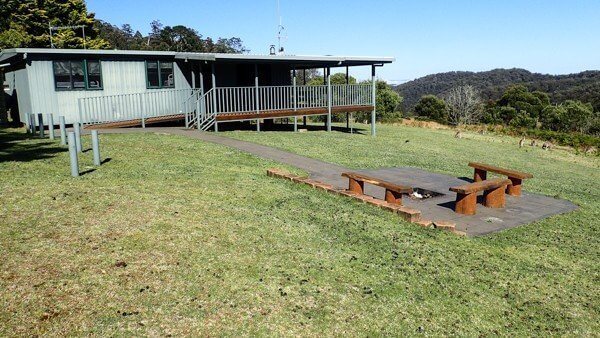 Day 1 – Drive to Cedar Creek Cottage (Start)
Any way you look at it, Cedar Creek Cottage, the start of the Track, is a long way from anywhere. This is why it's a great idea that Parks have made it essential to have the first night in this cottage – the flashest of the accommodations on the track.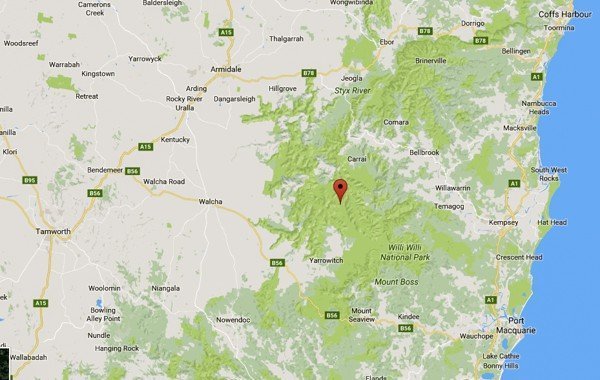 I pulled up in the 'just' dark after enjoying the rolling, bending, stretching hills between Wauchope and Yarrowitch. The drive taking my car through a yoga session that my body craved after sitting down for 9 hours that it took me to get there.
Spotlessly clean and basic, this renovated farmhouse with solid bunk beds (no squeaks), solar power and hot shower, ensured that my group enjoyed a hearty last supper with not a small amount of red wine and the comforts of a full kitchen.
Day 2 – Cedar Creek to Birds Nest Hut
Having checked the forecast and found it to be the bearer of bad news, I was delighted to wake up to a crisp, golden morning with friendly neighbours in the form of Eastern Grey Kangaroos, enjoying a morning munch on the dewy grass off the sweeping verandah that hugs the north-east corner of this outpost.
Setting off, we headed along the firetrail that drew us up and along the undulating ridge towards morning tea that we took on a rocky knoll off the track, near Kunderang Brook lookout. It offered one of the best views of the day, south west across farmlands and distant meadows.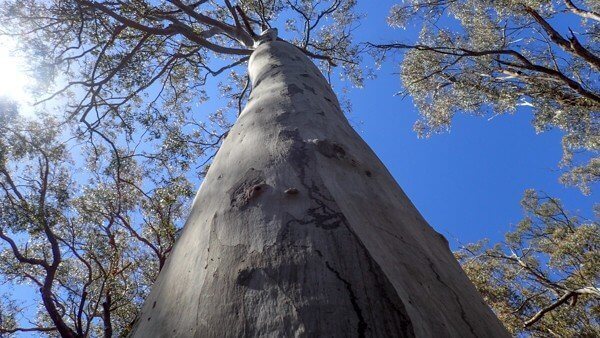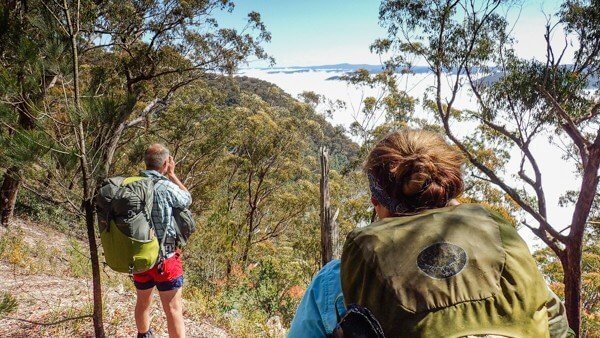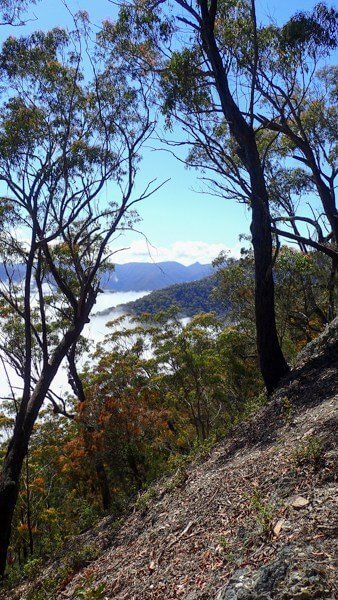 With thick tree cover hemming us into our dirt corridor most of the day, occasional breakthroughs of views down into the steeps of Kunderang Brook raised our spirits. There, a heavy white cloud nuzzled into its sides, teasing us to the wonders underneath.
One of the wonderful things about joining a bushwalking club, is that you find yourself sometimes walking and hanging out with people who you wouldn't normally bump into. On this trip, we are an eclectic mix of a Piano Teacher, a Chartered Accountant, Logistics Executive, Producer (yours truly), IT professional and Systematic Botanist.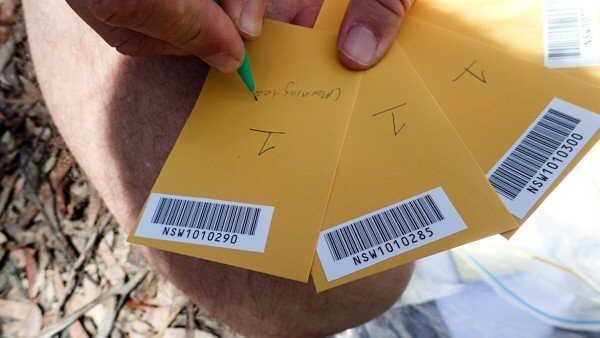 An unexpected delight for our trip was to take part in some citizen science, by way of collecting specimens of a particular kind of Mint Bush (Plectranthus), to help an honours student with their thesis.
After a few pointers from our resident Botanist we scrambled across the rocky outcrop for 10 minutes and came up trumps. 6 petals, from 6 plants into 6 little baggies. Labelled, GPS noted and tagged, we set off along the road again with the satisfied air of successful treasure hunters.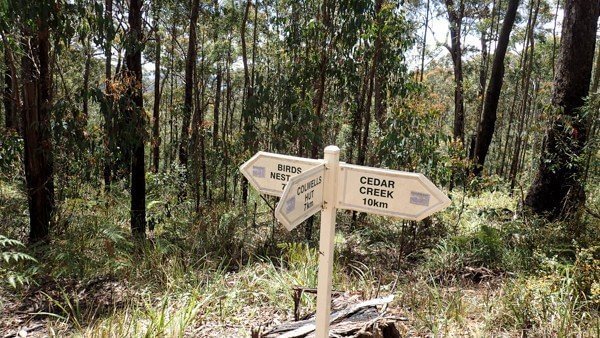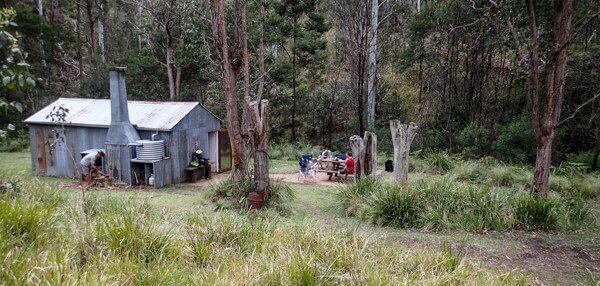 Birds Nest Hut is nestled deep in a gully, beside Brumby Creek, whose waters were sadly looking a bit cloudy where we crossed at the ford. By hunting downstream a little (behind the hut), we found some clear pools with running trickles to rinse the day's salty sweat from our brow… and other places, sans soap.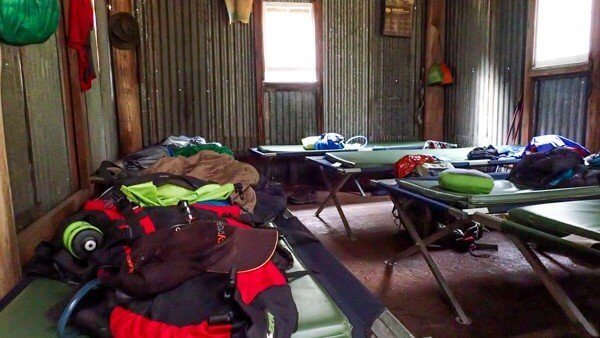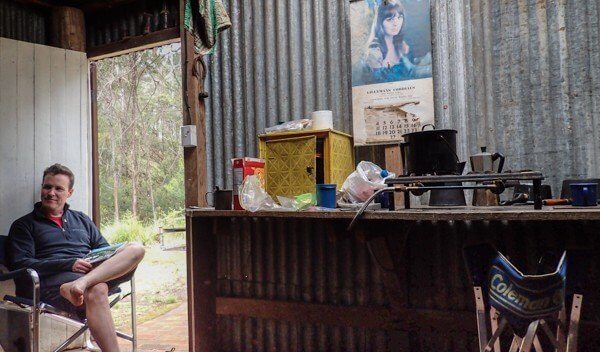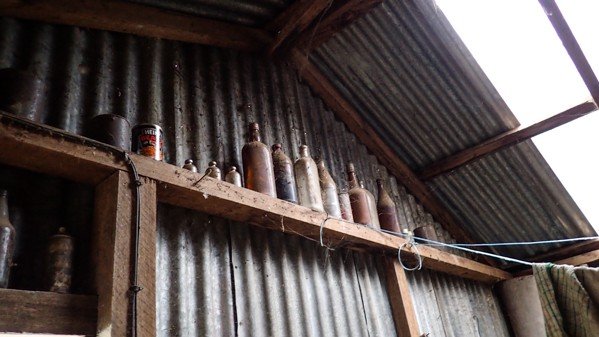 As with all the huts along the way, there are provisions for 6 people. 6 camp cots, 6 mattresses, 6 bowls, plates, mugs and cutlery. There's also an interesting interp folder with interesting history on the area's cattle families (whose huts we were now sleeping in), along with much more detailed information on the next day's section. This information would have been helpful to have prior to the walk, but for whatever reason, Parks keep this for on-track only.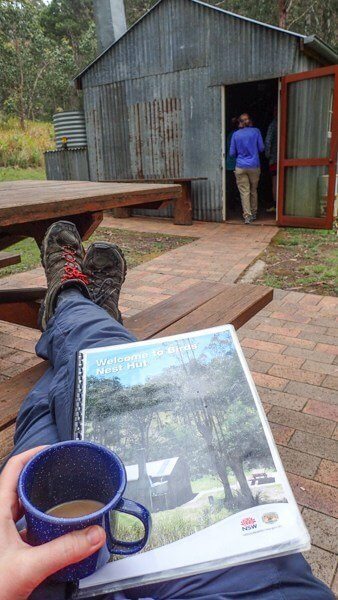 We escaped the light rain eating dinner indoors to then once again escape to the excellent fire pit and outdoor area to let the easy conversation flow around the embers.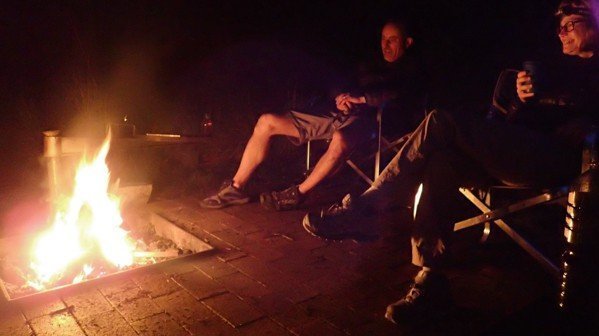 With open skies just 150m away at the old stockyards, we stood under the billion star sky and watched for the International Space Station and other satellites as they danced and swayed across our view.