I often get asked, "Where are places that I can go bushwalking"? or "How do I find walks that are suited to my experience level"? Like a loaded gun, these questions are full of possibilities and adventures – good and bad. Imagine picking somewhere that put you waaaay out of your comfort zone and resulted in a hellish experience or on the other hand, you found yourself heading along a track with 100's of other people all looking to 'get away from it all.' If only there was some way of finding bushwalks in NSW that are just right for you…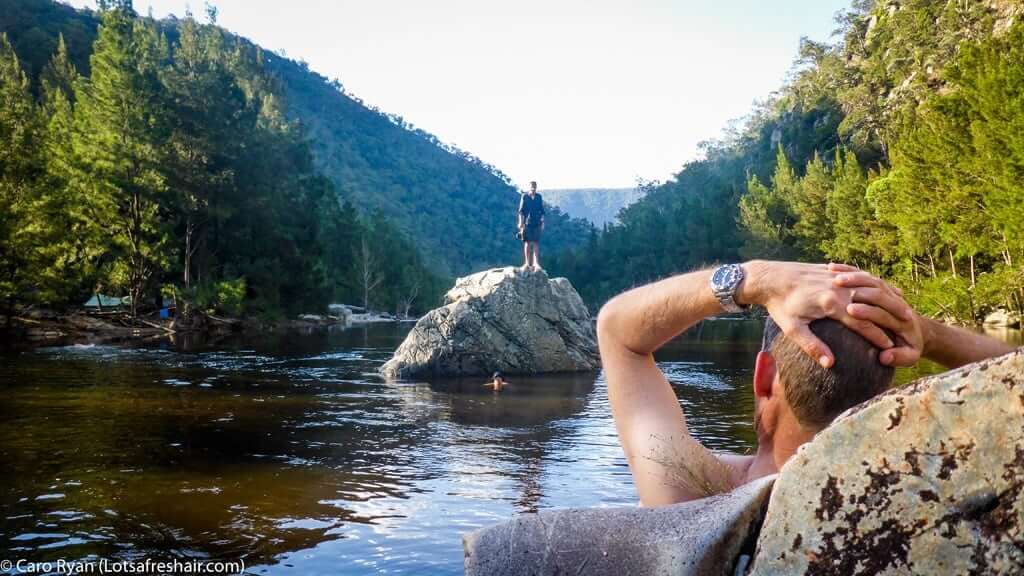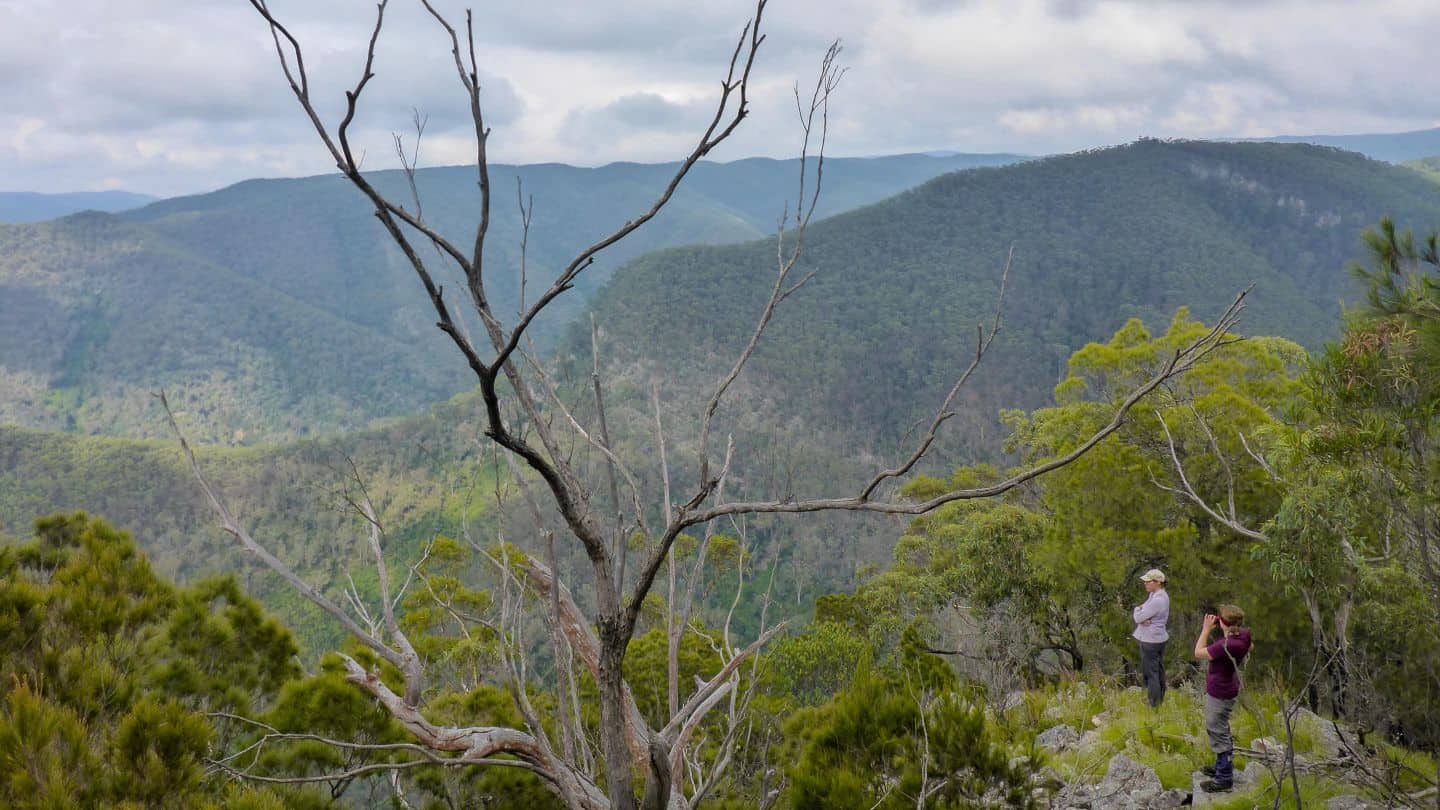 Well, the good news is that in NSW, we have quite a few great resources to help us find our hiking sweet spot when it comes to finding our feet along the track… or off it.
1. Trailhiking Australia
Darren from Trailhiking Australia has set out to create a truly comprehensive site. His design background shines forth with a nice interface, which includes a great searchable database of over 2,000 tracks to so you can be sure to find something to suit you. A strong focus on Victoria, where he's from, he's spreading forth and filling his site with not only track notes, maps and GPX files, but tips, info and the ability to organise or join (non-commercial) organised hikes. Like a MeetUp group… but not.
2. Wildwalks
For years, I've recommended people visit Matt McClelland's website WildWalks for trips with a focus on Sydney, Blue Mountains and the Snowy Mountains It's easy to use with zoomable maps and positively loaded with choices and options to help you choose an on-track walk based on time, difficulty and location. If you're someone who prefers to stick to tracks and wants detailed track notes (with pics) to guide you along the way, then this is great place to head. Some of the notes need updating, so be sure to check with local Parks first, but still a great resource.
3. Wild Swimming Australia
If you're anything like me and just love swimming in wild places like creeks, waterholes, rivers and waterfalls, then I recommend checking out Wild Swimming Australia. I met up with founder Andy Lewis recently and found we had a lot in common. He has a profound love and respect of our wild waterways and wants to encourage people to care for them as they care for us. His site is lovely to use and growing everyday with new info on places we can discover and help look after.
4. National Parks and Wildlife
As the government body with the unenviable task of managing our National Parks, the NSW National Parks and Wildlife have recently updated their website. It's a great resource for not only bushwalks, but other experiences to be had in our parks, such as unique accommodation, activities for the kids and volunteering. Check out their wonderful new app too which features maps for offline use.
5. Pioneer Walks
A new addition to the hiking space online is Pioneer Walks. This site is slowly building with walks, lookouts and experiences that are currently focussed south of Sydney and the Southern Highlands. You can also submit your own walk and have it added to this list.
6. We Are Explorers
We Are Explorers is a site that has grown from Henry Brydon's passion for microadventures. I've been known to submit trips to this site in the past and with beautiful imagery and modern blog style, it is a great inspiration booster for your own micro (or macro!) adventuring.
7. Bush Explorers
And lastly, if you just can't stand walking on someone else's track, but have the experience and skills to head off with a map and compass for adventures in truly wild and untouched places, then you can't go past the epic (I mean, truly epic) collection of bushwalking guidebooks by the Bush Explorers. I've mentioned these lovely blokes before as I've never met anybody with the patience for research and attention to detail, matched with a truly evangelistic connection to wild places as Michael "Keatsie" Keats, Brian "Foxy" Fox and Yuri "Yuri" Bolotin.
OK, so I started off by saying 6 tips right? Well, there's nothing like throwing in some steak knives and fries with that. Needless to say, I've left some of the best 'til last (eh, Tom?)…
8. Bushwalking NSW (Tom Brennan's site)
Tom's name is known to many people who enjoy canyoning and refer to his track notes and knowledge through popular forums like Bushwalk.com. However, Tom is not only a bloody good canyoner, but a top notch bushwalker and photographer to boot… although I think he prefers Volleys. With over 90 walks documented and having been around for over 15 years, his site, Bushwalkingnsw.com may be light on images and visuals, but it's packed full of solid info and details of some places few people tread.
9. Bushwalking Clubs
Before you start thinking that all bushwalking clubs are full of bearded blokes over 65, be encouraged that all clubs are not equal. Clubs like, The Sydney Bushwalkers Club (my club!) have over 200 people in their 20's and 30's and offer around 3-4 bushwalking (or canyoning) trips every weekend. They range from day walks to overnighters to extended trips, both here in Australia and overseas. Our trips to tend to be on the harder scale of things, so it's not necessarily the club for everyone. You may also want to check out SUBW (Sydney Uni) or SPAN Outdoors for good variety and then the National Parks Association have easier trips to even suit families. Better still, you can check out the full list of NSW bushwalking clubs at the peak body's website (Bushwalking NSW)… not to be confused with Tom's site above!