Pretty much everyone I meet has an opinion of Bear Grylls. He's a bit like a brussel sprout – you either love him or loathe him. I thought he was a bit of a tosser until I read his book, 'Mud, Sweat & Tears', and it changed my mind. Now, I actually quite like and respect the guy. Sure, I'm not wrapped in some of his tips (like being wrapped inside a camel carcass or drinking pee out of a snake skin), but in terms of basic safety messages around food, water and shelter – he's all over it. Oh… and kids love him.
Now I confess I watched every episode of Survival School (a hit with bronze Duke of Ed kids) as carefully executed adventures, tests and challenges were faced by a mixed bunch of 12-15 yr old pommie school kids, under the firm guiding hand of Bear… separated from their devices.
But he's now got younger kids covered (5-8 years) with a series of new kids books called, The Bear Grylls Adventures – "The Blizzard Challenge" and "The Desert Challenge".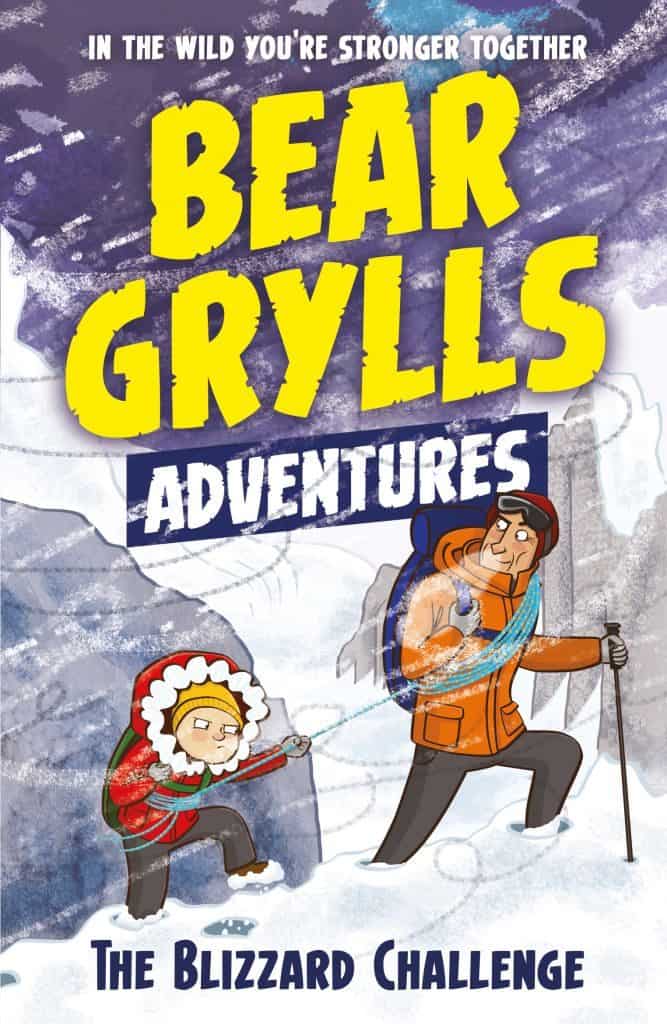 I was a bit skeptical at first, so couldn't believe that by chapter two, I started writing down all the outdoors safety tips that were being covered. And perhaps that's the key – we think of Bear in terms of 'survivalist', but actually, if we change that word for 'bush safety', then it suddenly seems much more relatable.
These tips are subtly woven into a series of cute stories that follow a group of kids on holiday camp, as each one discovers the magical powers within a very special compass. Through the compass, they find themselves in potentially dangerous locations like a desert and in the middle of a snow storm, learning very practical tips on safety from Bear and dealing with their fears.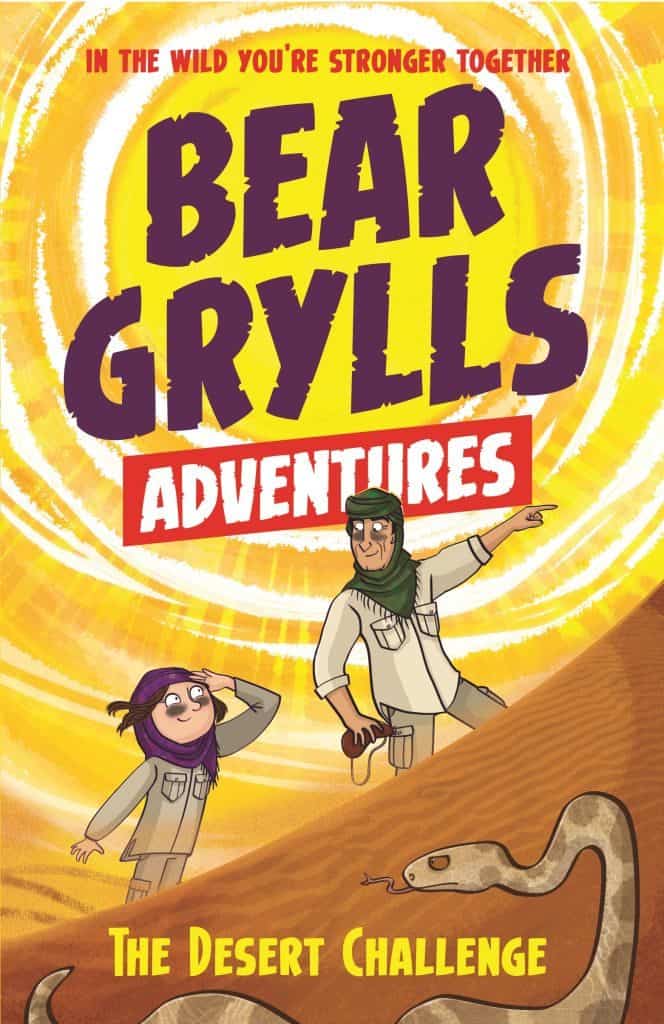 The kids end up learning not only great tips for staying safe, healthy and happy in the bush, but as anyone who's spent time in nature can tell you, it has it's way with these young ones and also helps teach them something about themselves and how they relate to each other and the world.
So if you've got young ones in your life (5 – 8 yrs) who you'd love to introduce to bushwalking and hiking, then I thoroughly recommend kicking them off with this lovely series.
There's now loads of others in the series and if they're as good as the first two, I definitely recommend them.
In celebration of Book Week in Australian primary schools, I've got one copy of The Desert Challenge and the Blizzard Challenge to give away to one reader.
Now, just to prove that these books have all the good stuff in them, here's my list of 47 things I learnt from The Desert Challenge and The Blizzard Challenge:
Packing light

Importance of packing your own bag

How to tighten guy ropes

Avoiding rocks when putting up a tent

Importance of teamwork in the bush

The easiest ways to carry firewood

Compass basics

Awareness of snow blindness

Importance of layering clothes

Importance of having the right gear

How to keep your feet warm

Wearing the right shoes

Dry feet and food keep you happy

How to use snow for water

Avoiding dehydration – even in the snow

Avoiding hypothermia

Always be prepared

Waterproofing your gear

Tips for walking on snow, ice and a glacier

Keys to route finding (including on sand and snow)

Looking ahead and around to analyse weather

Importance of pacing

Tips for walking

How to get out of an ice pond

How to warm up rapidly

Importance of following a leader's instructions

Keys to endurance

Importance of encouragement

Basics of how to build a snow cave

Importance of finding/making shelter

How good the sense of accomplishment feels

Importance of resilience in life and adventure

Do things properly… once.

Tips on peeing in a snow cave

Finding the strength inside to keep going

Maintaining 3 points of contact when rock scrambling

Facing fears of insects, spiders and being alone in the bush

The importance of keeping hydrated

Tips on how to walk in hot conditions

Importance of sun protection

How to avoid getting bitten by snakes

How to walk to conserve energy

Looking for resources all around you

Importance of slow, smart thinking

Being aware of the dangers of flash-flooding

Importance of keeping calm in stressful situations

Tips on finding water