The Bungle Bungles (Purnululu National Park) is a visually dramatic and iconic area of Western Australia.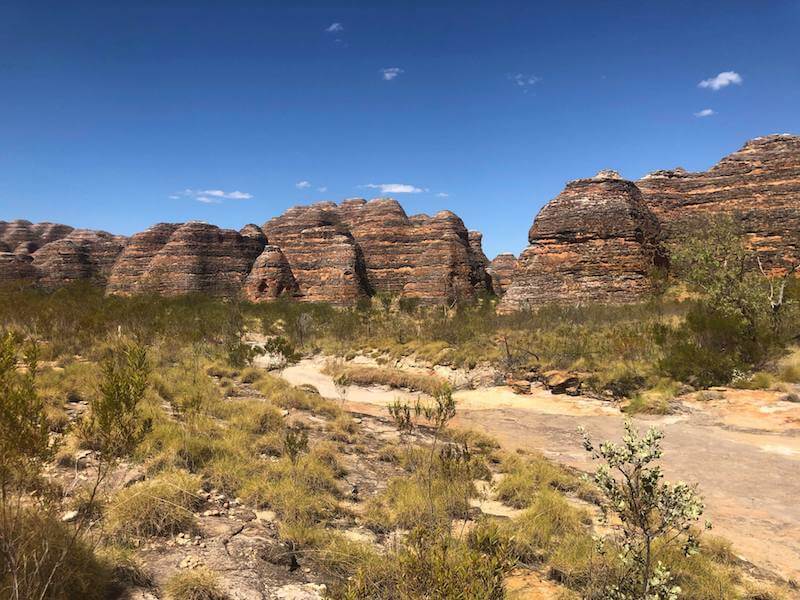 I'm intrigued by Purnululu. For years I've wanted to walk beside the abrupt, beehive structures, thrust up from ancient earth. This place is high on my bucket list!
Imagine touching 350 million year old sandstone, warmed under the deepest of Western Australian skies and sleeping under just as many stars. This is the kind of walking holiday that will stay with us forever.
I'm so excited that in June this year, I'll have the chance to do just that and I'd love for you to join me.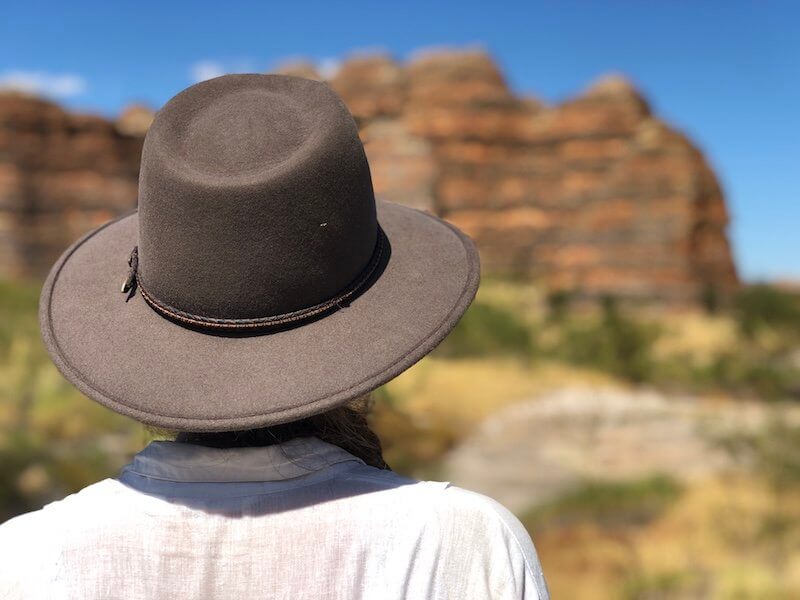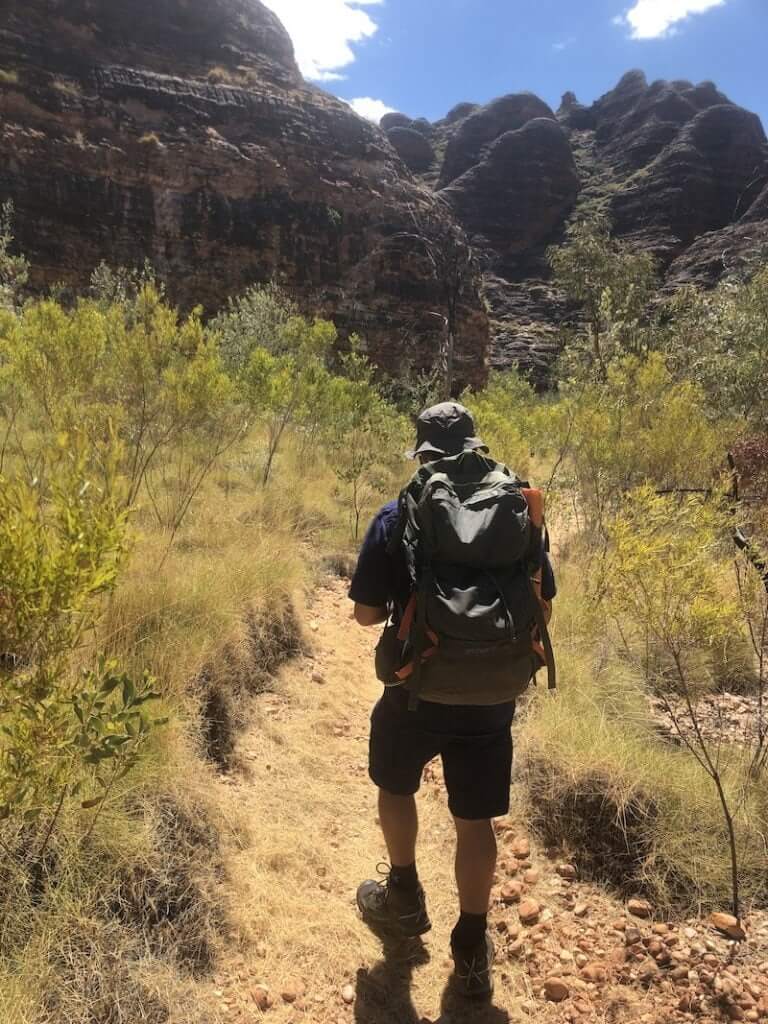 Thanks to the lovely folk at Australian Walking Holidays**, I'm going to be hosting a 5 day trip to the Bungle Bungles, which includes some incredible experiences, such as:
Scenic flight over the Purnululu National Park
Exploring with just a day pack (we carry full packs to our campsite)
Sleep with just a mozzie net (no tents!) under an outback sky (OMG… the stars!)
Delicious meals prepared by our lovely guides
And lots more
And because I love fries with that, I want to deepen your experience by offering a workshop on map and compass navigation, loads of tips and tricks (if you want them!) on stuff like adjusting a backpack, packing, etc and I'll also be providing my 30 Days to Overnight Hiking program.
Places are limited (I'm not a fan of big groups!) on this trip, so check your diary, check your annual leave and then check your stress in at the airport.
Oh and speaking of airport – we fly from Kununurra – an absolute icon of rural Australian life! A fascinating town that is the heart of the region.
Download the trip notes here and get in touch with AWH if you've got any questions on 1300 767 381.
**AWH is a part of World Expeditions. I've done several trips with them (including Tasmania's South Coast Track) and the quality, care, professionalism and guides are excellent.