You know the term re-gifting, right? Are you guilty of doing it? Well, if you want to give your outdoorsy loved ones some things that they'll actually use, then here's a few Christmas gift ideas for hikers, bushwalkers and those that love to connect to wild places.
Gifts under $20
For the 'you-know-who' in your outdoors life… at this price you may as well buy a set for all your friends… especially if YOU are the 'you-know-who'!
Just because I reckon you only need one weapon for your food in the bush and this is it… and I lose mine. Regularly.
Unless you're walking in the desert in dry season, you pretty much need to be prepared to keep your stuff dry anywhere, anytime and you can never have too many dry bags!
If you've ever been holed up in a tent in heavy rain for a day (or just fancy the thought of playing Uno half way through a canyon), you probably wished you had a good book or a set of cards. How about UNO… a waterproof version!
Or if you prefer more flexibility with games, then how about a bog-standard waterproof playing card set from Macpac?
Almost as cute as a real Platypus, this little guy holds a whole bottle of the good stuff and keeps it fresh out in the bush, so you can leave the goon-sack behind. If you know a bushwalker who loves a tipple, this is an ideal gift (thanks to my friend Margot for mine!).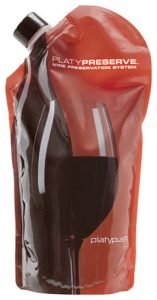 I've been using flints as my preferred way of lighting stoves and campfires for a couple of years now. There's lots of different types on the market, but here's the Light My Fire one (one of the types that I use) that might make a good stocking stuffer for the outdoors person in your life.
It doesn't matter the time of year or season, every good bushwalker, hiker and tramper always needs a good set of thermals. These Geothermals from Macpac are currently on sale… bargain! I personally love the green colour in the mens styles!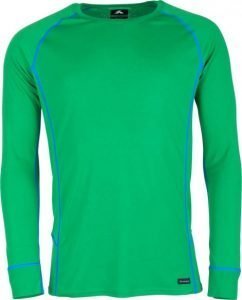 Gifts under $50
What I believe to be the best book about walking the Camino de Santiago! For my full review, check out this post.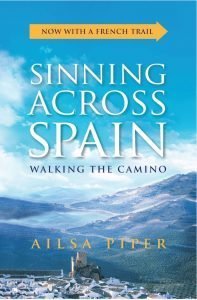 I first heard about Brooke and her Slow Home Podcast over 4 years ago. Since that time, I've been a regular listener and have managed to put into practice many of the approaches to living that she and Ben (her hubbie sidekick) espouse about living a meaningful, slow and connected life.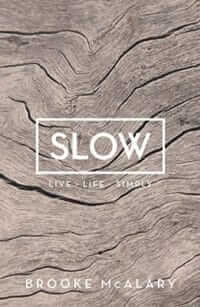 It's part of every basic kit and whether you're like me who uses it mostly to cut cheese, open a beer and clean your teeth (these's a toothpick and tweezers), it's something that I always have with me.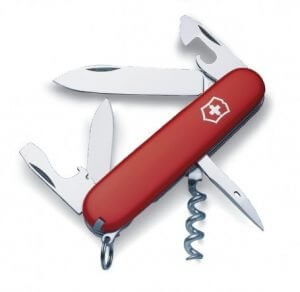 If you know someone who loves a good coffee table book and is a nature lover, this is the perfect gift. Over 150 stunning images from 35 contributing photographers, that celebrates the richness and diversity of NSW National Parks and cultural heritage. Just a hint… if anyone is wondering what to get me this Christmas ;-). Oh and I currently have a copy to GIVEAWAY to one lucky subscriber to lotsafreshair!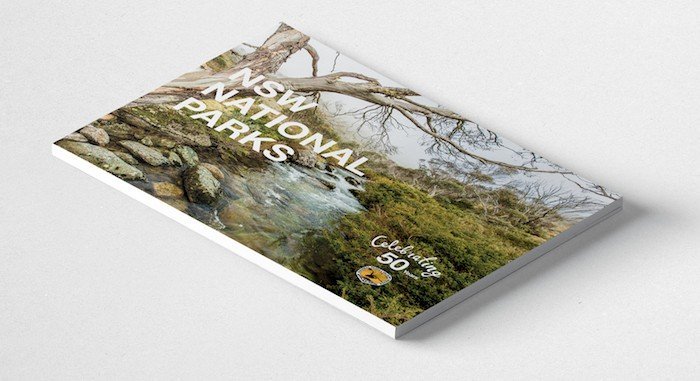 Hmmmm, pillow. OK, so I know that the ultralight way is to stuff your down jacket into your sleeping bag cover (oh hang on, if you're ultra then you won't even have a bag cover)… but sometimes there's nothing better than a real pillow and at only 70g, it's a little bit of luxe for not much weight.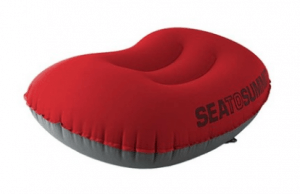 Gifts under $100
Do you like your Aussie (and overseas) adventure in an independent style, with a focus on bushwalking and backcountry exploring and a solid dose of conservation? Australia's longest running adventure style magazine, recently re-invented, could be just the ticket. [Digital subscription available].
For the adventurous women in your lives, give Australia's first women's adventure magazine. Not just about bushwalking and hiking, but you'll find stories about cycling (in all it's forms), trail running, padding (in all it's forms), climbing and of course general adventure travel and lots more… oh and just a few articles by me! [Digital subscription available].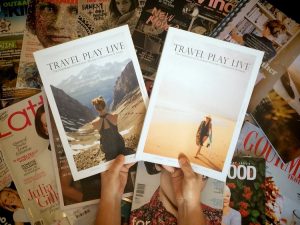 Another recent reinvention, has seen Australia Geographic Outdoor magazine shift publishers and rebrand as Outdoor. Packed full with inspiration from independent outdoor adventurers, gear reviews and stories with great design, if you want variety… this could be the one.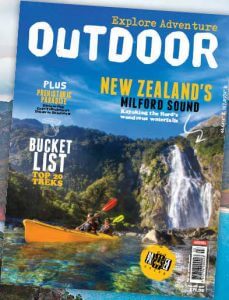 If walking is your thing and you're interested in inspiration, trip reports, gear reviews, how-to's, etc, with a variety of independent style trips and commercial operator led ones, this is the subscription for you and your loved ones… just make sure they hand it on to you when they've finished! [Digital subscription available].
Lifeproof Smartphone Case – $89.99 USD
Until I saw the light, I sacrificed 2 iPhones on the altar of moisture whilst on adventures. One was due to rain, when the ziplock bag failed and the other was, well… the Colo River. I now won't use anything else, except the Lifeproof and although I've had to update them every 18 months or so as the o-rings start to show wear, they are impact and waterproof. I totally rate em.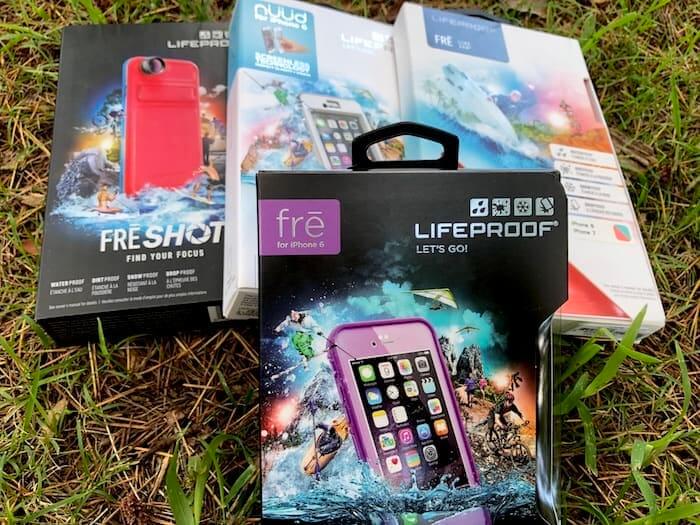 Gifts under $200
If you've ever tested out one of the new breed of lightweight hiking chairs around the campfire at night, you'll know that it's the equivalent of flying at the pointy end of the plane. 780 grams of post bushwalk luxury.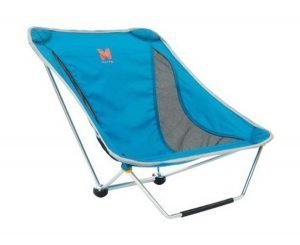 Gifts under $250
The bees knees of lightweight trekking poles, these guys are the gold standard in poles. If you read my How to Use Poles article and are looking to buy, I thoroughly recommend these. Carbon construction, folding up Z style for those off-track, rock scrambling or transport moments and only 285g per pair. These are also on my wishlist!
And now the priceless one… an experience! Why not book yourself in at the same time and share in an adventure in the Blue Mountains? It doesn't matter whether you're a beginner, intermediate or an advanced level canyoner or climber, there's something at BMAC for everyone.
So these are the legends that I hung out with and that helped with the filming of the Canyon Safety Video and I now count many of them as friends. If you've always wanted to try canyoning, but never quite got around to it – makes this a new year's resolution to enter another world and experience exhilaration, wonder and fantastic memories. And the BEST PART use promo code: iknowcaro when you book and receive a 5% discount (expires 7th Jan 2018).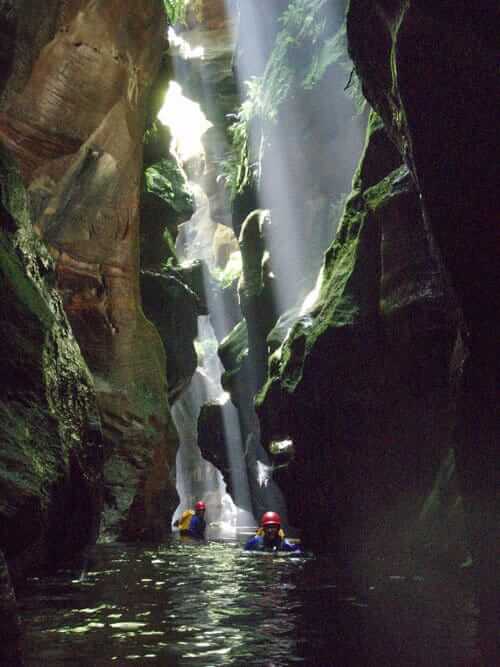 Maybe getting into a wetsuit isn't your idea of fun, but you still want to challenge yourself, build technique and enjoy the incredible views that climbing in the Blue Mountains can give you. Well, I reckon a day of climbing with BMAC is perfect for that. Again, I thoroughly recommend these guys and they've kindly offered a 5% discount before 7th Jan 2018 if you use promo code: iknowcaro.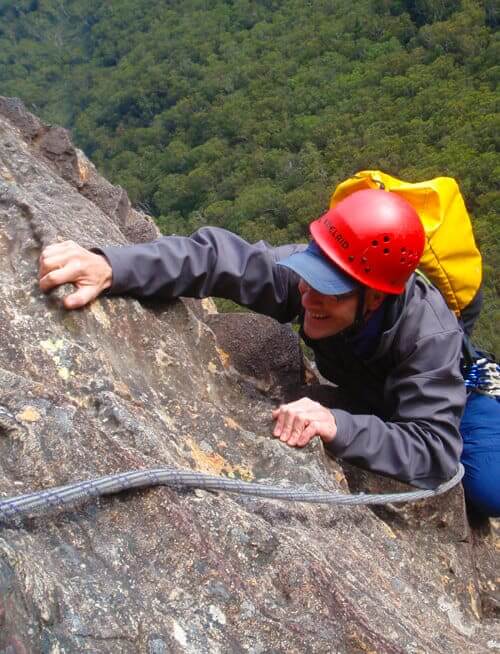 "How much do you love me?" Gifts
This is the PLB that I carry and hope to never use. It's one of the smallest and lightest on the market and I wouldn't want to leave the track head without it. Stop saying, 'Yes, I really should have one of those,' and actually buy yourself one. It could save your own life, or someone else's.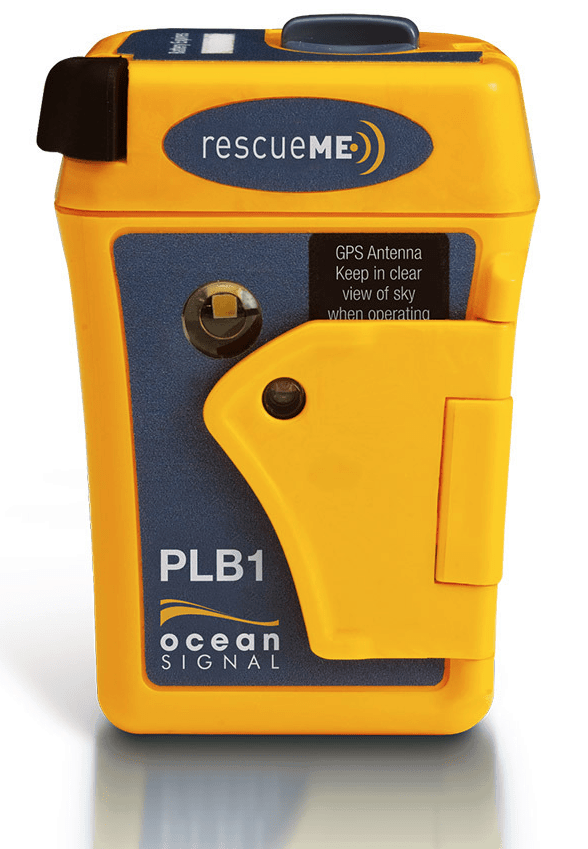 The latest offering from Suunto, aimed fair and square at the outdoors adventure market, the Spartan Sports Baro GPS (oh and by the way, it also tells time) watch is something I'd love to see under my Christmas tree this year. If you're wanting to make 2018 the year of your new watch that does it all (GPS, colour touch screen, breadcrumb trail, GPS and barometric altitude, compass, sunset and rise times, plus all the usual support you'd expect for multiple sports (80 different types to be precise) and training modes, then take a good hard look at this offering. OMG, I just read that it only weighs 74g.