With the increasing tide of enthusiasm and action around women's pursuit of adventure, it totally makes sense to bring everyone together under one roof and celebrate!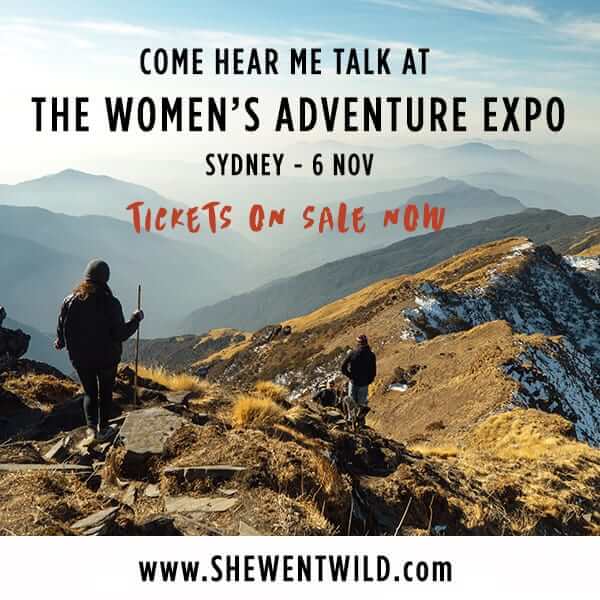 I'm so excited about the work that Emma Walker has been doing over at She Went Wild, in bringing together a whole range of us for the first Women's Outdoor & Adventure Expo in Sydney on Sunday 6 November. This isn't just about hiking, but by running the gamut of many different outdoor pursuits, you're sure to find your flavour there!
My good friends, Amy and Kez over at Travel Play Live magazine, are sponsoring the event and have organised an incredible speakers lineup. [OMG, I'm reaching for the blushing emoticon and running for a nervous pee because they've asked me to be one of them!]  Not only that, if you subscribe to TPL they will give $5 to OneGirl Charity, supporting girls education in Sierra Leone and Uganda.
There's going to be loads of exhibitors, leading outdoor brands and even the Black Diamond climbing wall where you can get out and have a go under the expert advice of the Black Diamond ambassadors whilst wearing some of their lush BD gear!
GIVEAWAY TIME!  I have 2 free tickets to the Expo to giveaway! All you need to do is send an email to giveaways@lotsafreshair.com and answer this question: Which charity does She Went Wild support? [Comp is now closed – Congrats to Paula McShane and Katherine Rothwell].
Looking forward to the 6th November – I'd love to see you there!