A little while back, I did a product review on the Strive Foods 24hr Ration Pack and after reading it, a wonderful member of the Lotsafreshair community, aka 'Secret Squirrel', sent me an Australian Defence Force Ratpack MRE (type C) to also try out.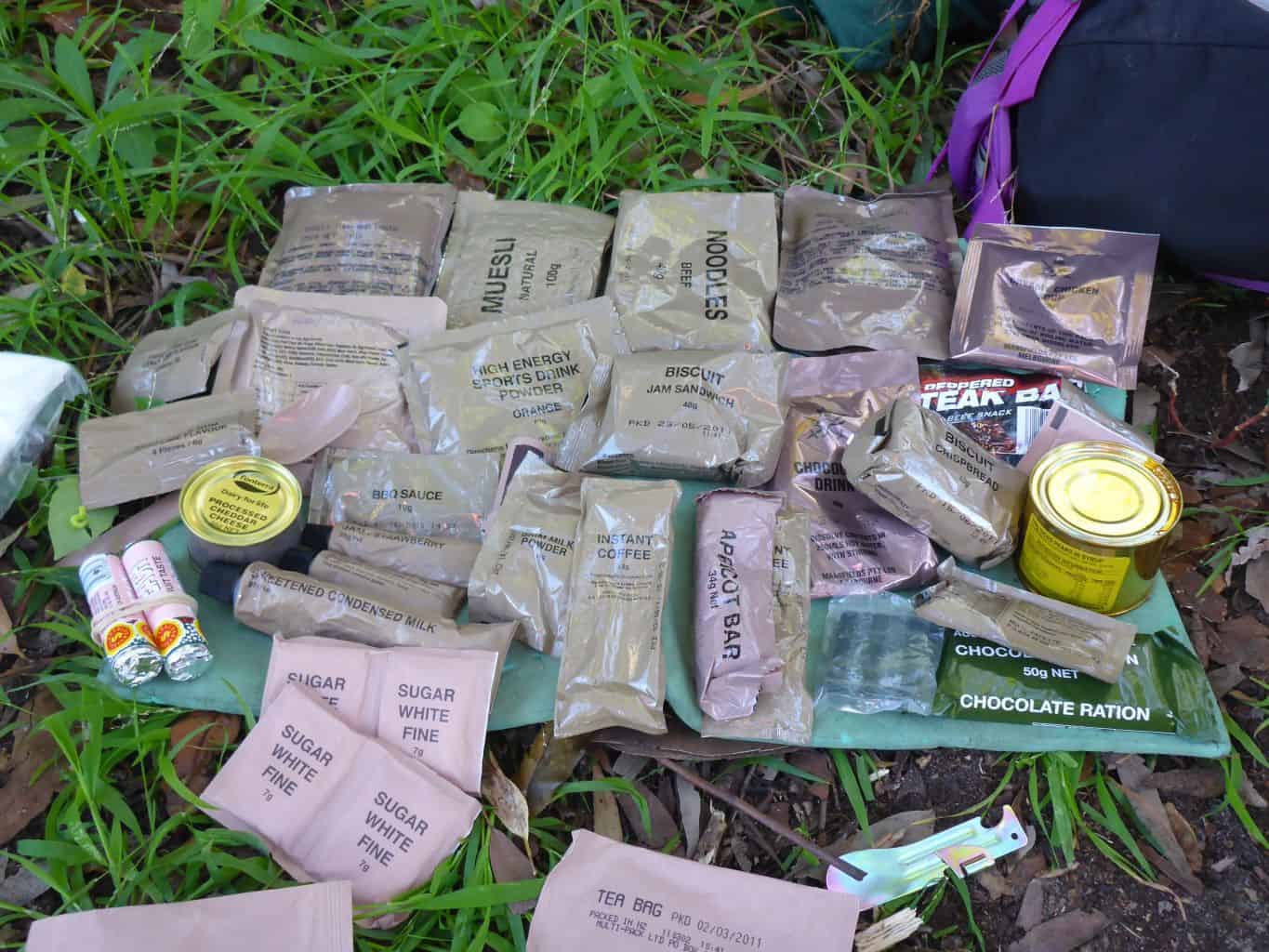 This was an insight into a part of the world that I've never really had anything to do with – the military – well, except that one time I flew onto a US Aircraft Carrier with an arrested landing and catapault take off… but hey, that's a WHOLE other adventure!
The first sign that it was going to be big and heavy, was that tell-tale calling card of Australia Post when it wouldn't fit in my letterbox. When they brought it to the counter, my first reaction was, "You're kidding, right? Is that just 1 day?" Umm, yep – all 1.8kg (4.1lbs) of it, plus 335gm (11.8oz) if you choose to take the hexamine stove as well.
Total weight = 2.2 kgs (4.8lbs)
As a keen wilderness foodie, always in search of new and tasty (lightweight) treats to indulge and be sustained by in the bush, I was curious to know just exactly what was inside the ratpack and how tasty was it.
The contents of the pack were:
Breakfast
Muesli
Diced pears in syrup (tin)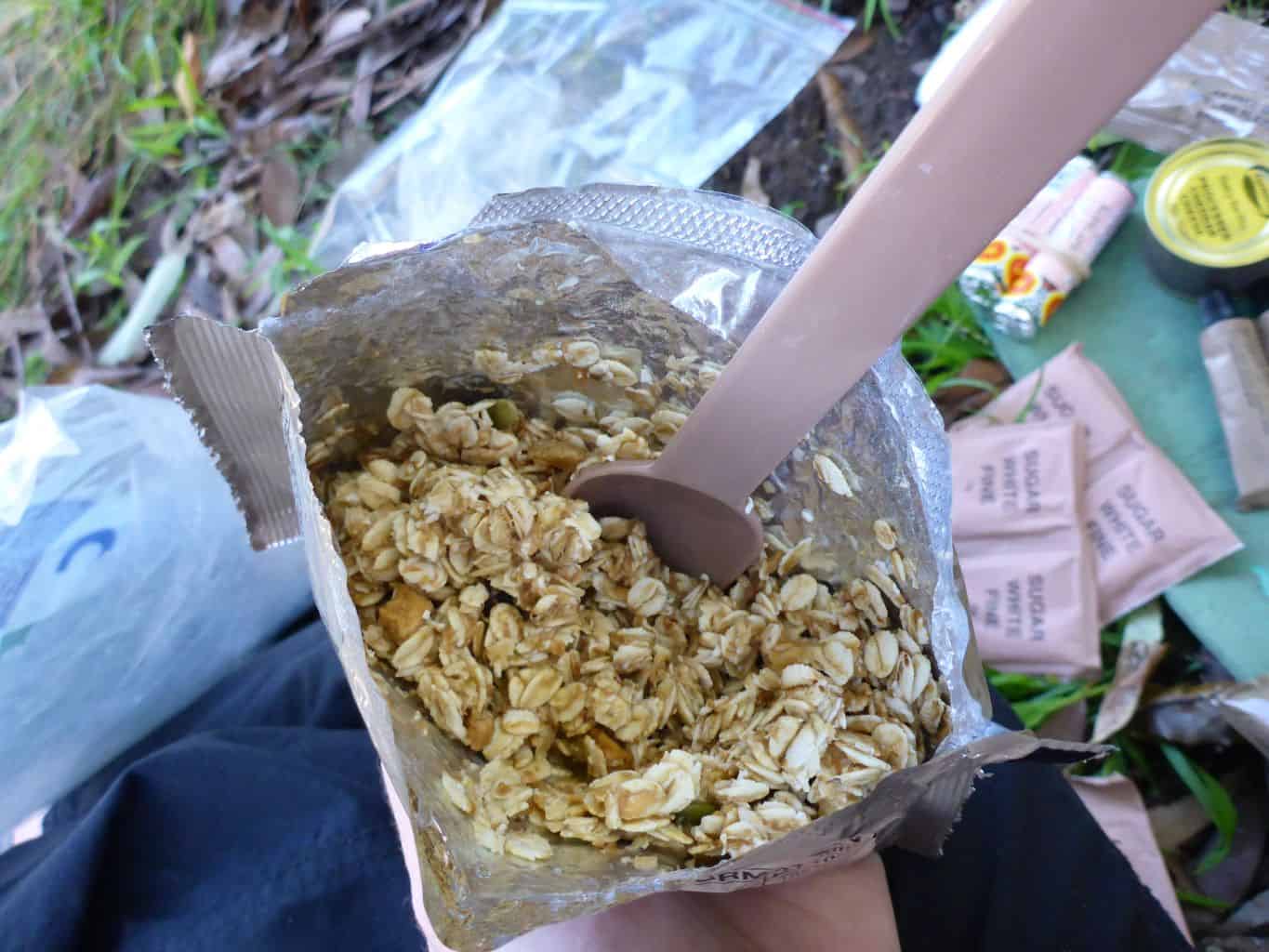 Main Meals (ready to eat)
Chilli Tuna and Pasta
Spaghetti & Meatballs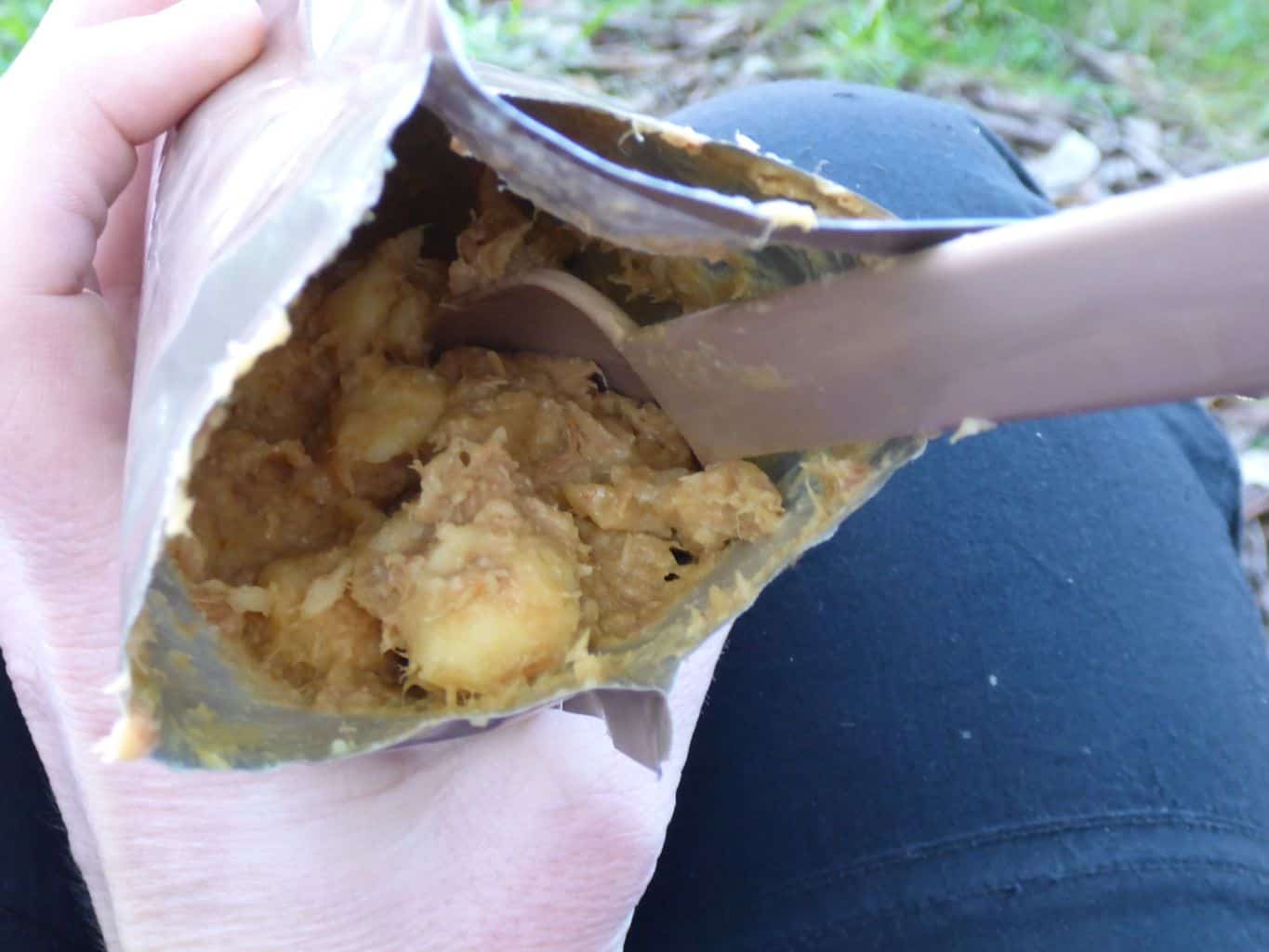 Snacks
Instant Beef Noodles
Beef Jerky
Processed Cheese (in a can)
Crispbread (Crackers)
Strawberry Jam (tube)
Yeast Extract (tube)
Apricot Baked Bar
Fruit Cake
Jam Sandwich Biscuit
Sweets
Chocolate bar
Chocolate candies (fake M&Ms)
Lemon Lime Chewing Gum x 2
Peach & Raspberry Candies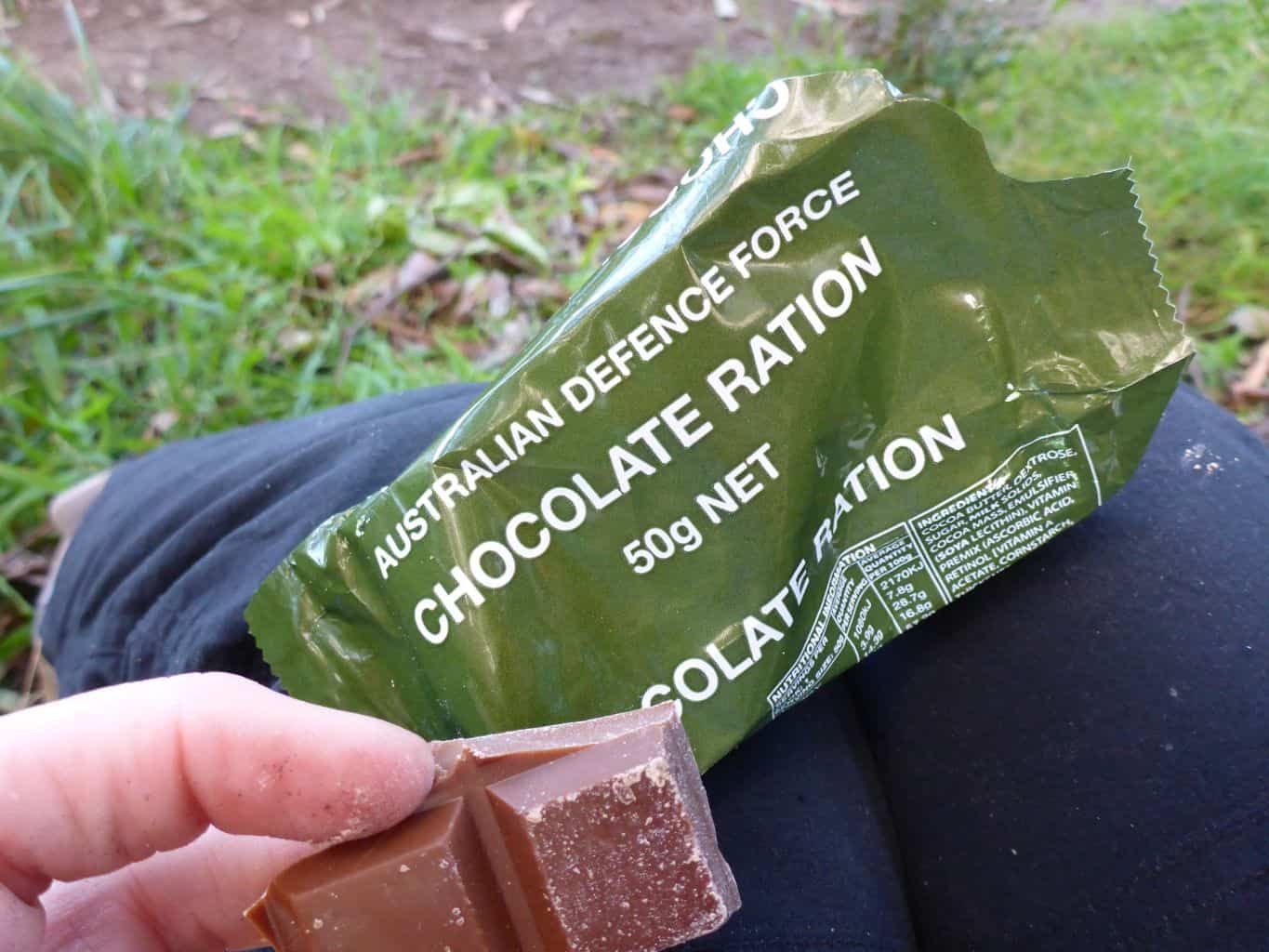 Drinks
Drinking Chocolate Powder
Teabags x 2
Instant Coffee x 2
Skim Milk Powder x 1
Sports Energy Drink Powder
Chicken Soup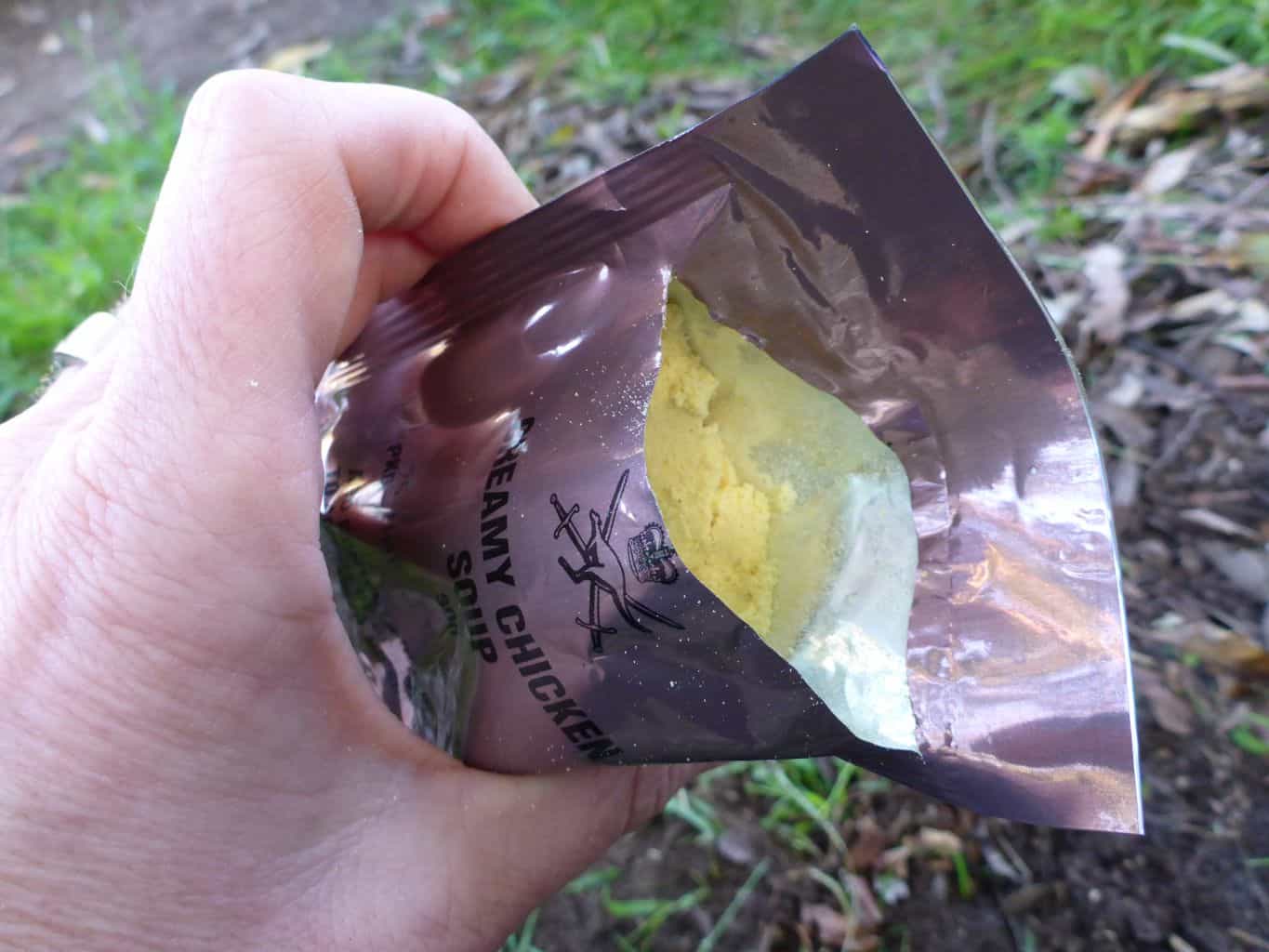 Other
Salt Sachet
Pepper Sachet
BBQ Sauce Sachet
Tomato Ketchup Satchet
Spoon
Tin opener/spoon
Toilet Paper
Matches
Pot scourer
Hexamine Stove + fuel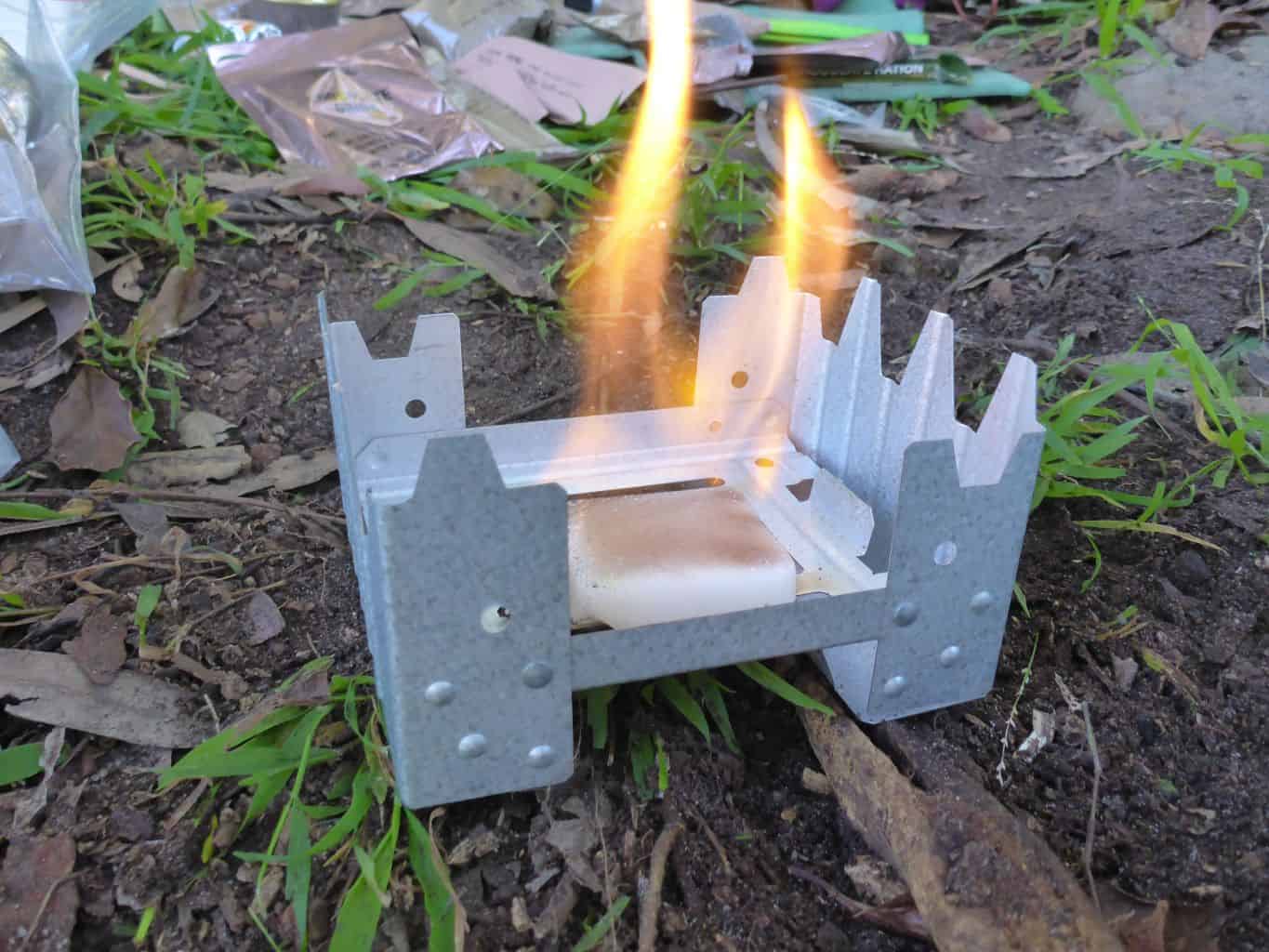 I set out to taste all the food in order of a typical day, starting with breakfast.
Overall, I think the feeling that I had most throughout the test was disappointment. If you watch the video, you'll see that so many things started off quite OK, but then after about 2 or 3 chews, you start to realise that the flavour you expected (ie. the taste of the real products from 'home' in Australia), was not what was inside the package you just opened.
People tell me that experienced ratpack eaters concoct various recipes and ways of mixing things up from the contents to increase the tastiness of them. For example:
Michelle from NZ says, "My brother used to mix the muesli, with jam, chocolate drink powder and the condensed milk. He swears by it."
You'll need to watch the video to see my thoughts and ratings for each individual element, but in summary…
Highlights
Beef Jerky
Condensed Milk
Strawberry Jam
Muesli
Lowlights
Crackers
Chewing Gum
Meat-like substance in Spaghetti & Meatballs
The only reason I can see that the food generally has to be so poor, (when there are great options available to the everyday hiker in an outdoor store) is due to military budgets. I can only imagine how many millions of dollars go into the pointy end of these operations, that when it comes to troop welfare, maybe that's where cuts are made. Sure, you sign up to defend your country (hopefully not someone else's) and not for the food.
Q: Have you been (or still are) in the Military or tasted Military MRE ratpacks? What are your thoughts and experiences? How do you improve the flavour?