I've always been pretty fond of the cook-in-the-bag concept out in the bush. Besides doing away with the washing up, it's another reason not to take a plate/bowl with you, reducing the bulk and weight in your backpack.
Our fabulous Kiwi cousins at Backcountry pretty much have this concept sewn up with their tasty freeze dried meals (I totally rate the Roast Lamb and Beef Curry!). In fact, I pretty much reckon that their meals are the bench mark when it comes to tasty meals in the wilderness.
The other day, I made the decision to head out bush at the last minute and not only had my own stash of dehydrated meals run out, but I didn't have time to get to a camping store to grab a Backcountry. Sniffing around the supermarket I thought I'd experiment with something that wasn't promoted as cook-in-bag, but as it was in a foil lined sachet, I thought I'd give it a red hot go!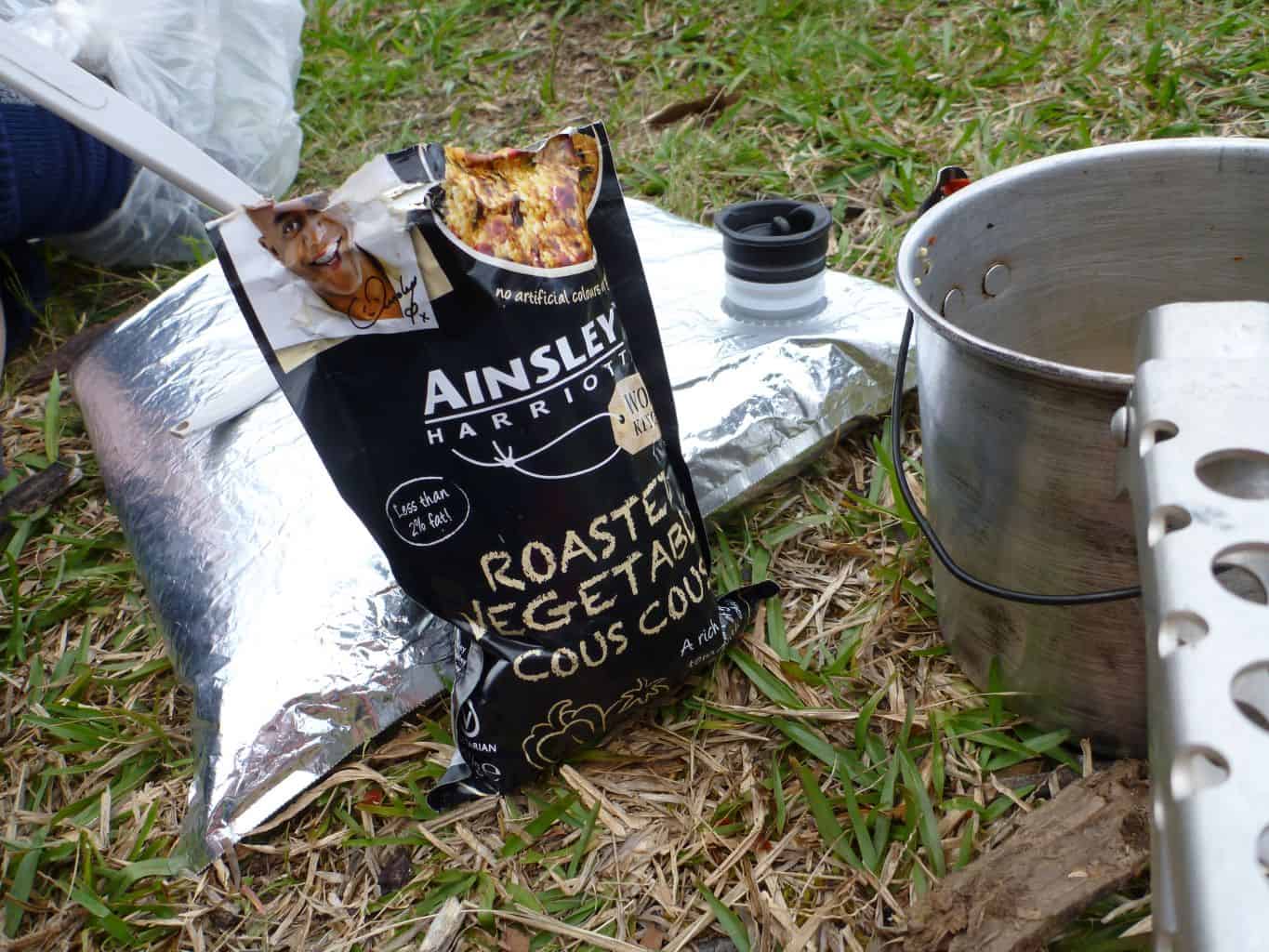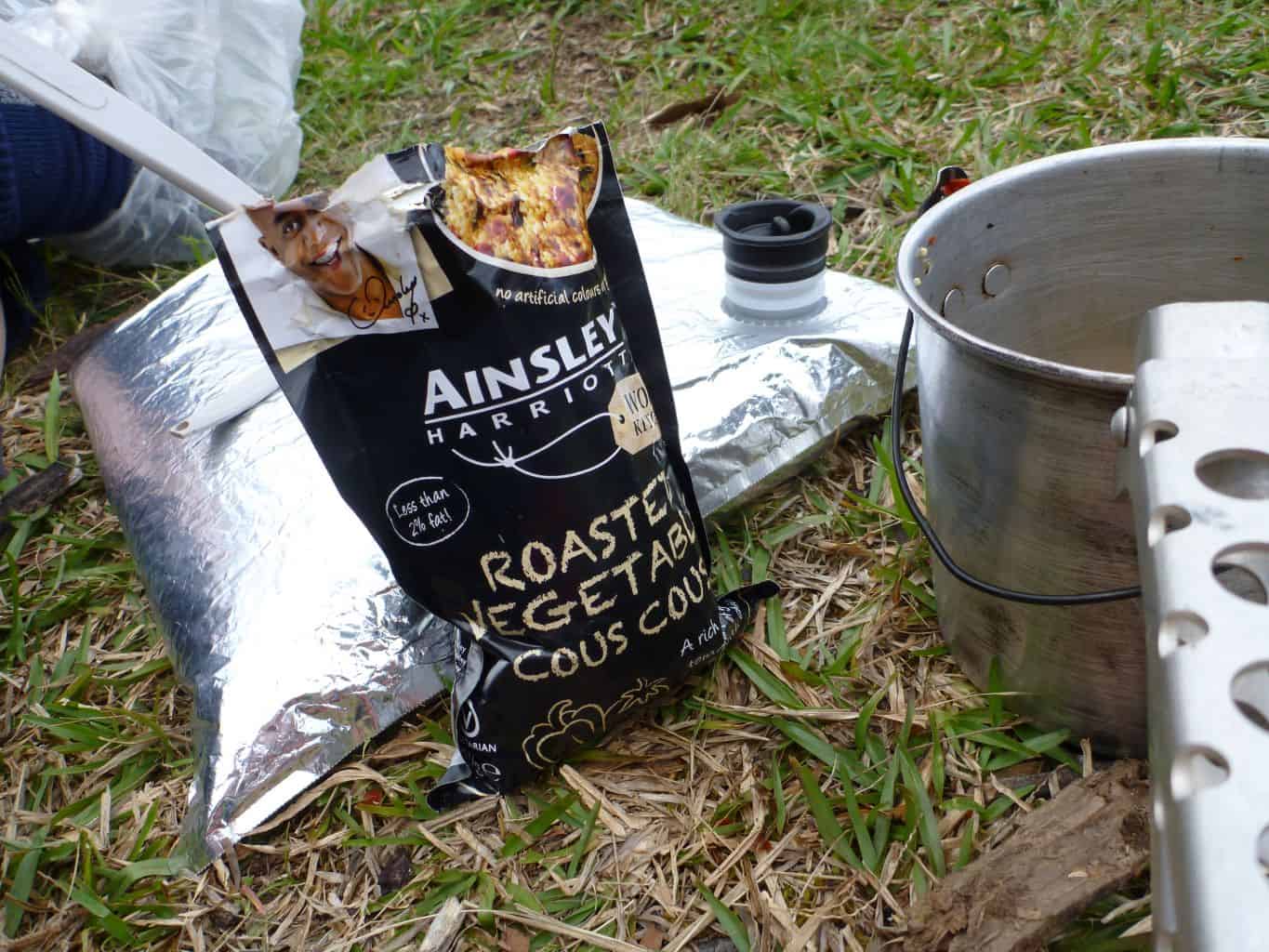 Voila! Ainsley Harriott's Roasted Vegetable Cous Cous, cooked in it's own sachet!
I knew that the 'roasted vegetable' component of the product would be pretty light on, probably needing a magnifying glass to find the vegies, so I took a ziploc bag with some dried vegies (dried peas and dried shallots) from the supermarket and two types of dried mushrooms from the Asian supermarket, added herbs & chilli powder and some good ol' Biltong, which I threw in before adding the water.
Then, just like a Backcountry, I simply added boiling water, folded over the top and sat upright for about 10 mins, waiting for it all to get hot, gooey and tasty – then ate it right out of the bag. Easy!